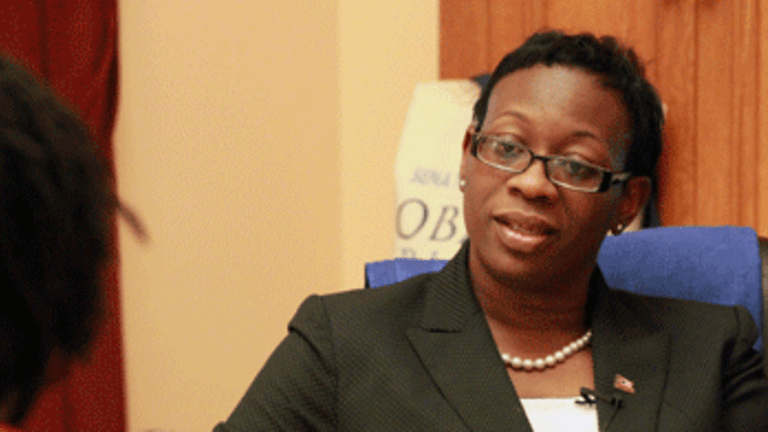 A Nina Turner Victory Would Give Dems a Much Needed Shot in the Arm
A Turner win in Ohio's 11th congressional district will revive the Democrats chances of holding onto the House and Senate in the Fall, as it will inspire young voters and the party's progressive base who have become demoralized.
Last August, on the day of the special election primary between Nina Turner and Shontel Brown, Common Dreams published my article "Nina Turner: A Champion of the People Redeeming Our Frayed Democracy." The piece focused on two things: 1. Why Nina Turner would be a brilliant addition to the US Congress, both as a Representative for the people of Northeast Ohio and for the national progressive movement; and 2. The unique dynamics of Ohio's 11th District. I encourage people to read (or re-read) that article. It remains just as relevant nine months later.
In this article—one the eve of the rematch between Turner and Brown in Ohio—I will focus on three things: why a win by Nina Turner will lift the national progressive movement like no other result in 2022; why it will represent a virtually-unprecedented triumph of honest democracy over the influence of Big Money; and why, contrary to what the Democratic Party establishment will tell you, a Nina Turner victory can reverse the party's fortune and set it on a pathway to unprecedented success this year and beyond. I will close out the article with some observations on Cleveland, the city I am visiting this week, and my sense of Turner's unwavering commitment to the people here.
A victory by Turner on Tuesday will have an outsized impact on the fate of progressive candidates across the entire midterm election cycle. The primary season begins in earnest on Tuesday and given Turner's national celebrity status, a dramatic, comeback win by her will instantly alter the national political narrative. The showdown between progressives and moderates for control of the Democratic Party will take center stage for the next four months.
This will be a tremendous boon to great progressive candidates across the country such as Summer Lee, Jamie McLoud-Skinner, Doyle Canning, Vincent Fort, Jessica Cisneros, Jasmine Crockett, Nida Allam, and Erica Smith—and these eight are just some of the viable progressive champions with primaries this month, there are many more to come. Nothing will improve their chances like a victory by Nina on Tuesday because the vast majority of Democratic Party voters support progressive policies, but most progressive candidates struggle to reach the electorate in comparison to their better funded pro-corporate, "moderate" opponents. A victory by Turner will alert the entire country that something special is happening in the Democratic Party: the rise of the progressives. This will bring local progressive candidates to the attention of their voters; and confidence will grow inside these campaigns.
After all, Nina will have overcome an avalanche of big money dropped into her district by reactionary forces to defeat her. As we all know, this is the favored tactic of the contemporary ruling class to pervert American democracy—for the simple reason that it almost-always works. Just as it did last August when Shontel Brown had no chance whatsoever to compete with Nina Turner until over two million dollars of Super PAC money flooded the airwaves with deceitful hit pieces. An even greater tranche of money is pouring in now.
This is as serious a betrayal of American democracy as anything perpetrated by Donald Trump and his minions. How so? In our two-party system we simply need one of the parties to be an honest adversary. The Democratic Party presents itself as the protector of democracy against the right-wing. Therefore, when big money directly interferes with, and corrupts the outcome of, Democratic primaries, all promise seems lost.
There's only one way to overcome this. Make the voting public aware of the corruption through an exemplary grassroots campaign that champions progressive policies. A victory by Nina on Tuesday will be a beacon in this regard, illuminating what's at stake in the 2022 primaries. A triumph for the people over the plutocrats.
Paradoxically, a win by Nina—the very thing much of the Democratic Party establishment seems dead set against—may be the only thing that can save the party from what seems ever-more likely: a crushing defeat at the midterms.
To avoid such a fate, the Democrats cannot afford low turnout among any of the major constituencies in the Democratic coalition. Currently, polls show that young voters' enthusiasm for the Democrats is starting to wane—and younger voters, the most progressive group of Democratic voters, overwhelmingly supported the Democrats in 2020. They would have lost in 2020 without them, and they will do so in 2022.
Progressives are among the most passionate Democratic voters. Their enthusiasm is contagious. In contrast, a cynical, alienated base spells doom. Given, the consistent animosity shown to progressives by the Democratic Party establishment—and the general sense that the establishment, at most, gives lip service to the progressive agenda—the only way that progressives would approach the November election with enthusiasm, is if progressive challengers like Turner are on the ballot and, therefore, that the progressive movement can drive theparty's agenda if they maintain majorities in both Houses of Congress.
If Turner and other progressives are not on the ballot in the fall, it will be a self-inflicted compound wound. Resentment for the underhanded treatment of progressives like Nina during the primary season will keep legions of progressives from voting. Youth turnout is fickle in the best of circumstances, but the predictable scenario in the fall of 2022 is catastrophic for Democrats as young political influencers (Brianna Joy Gray, Krystal Ball, et al) are already laying the groundwork for widespread abandonment of the party by progressives and youth.
Given that a GOP victory will predictably lead to continued, unrelenting attacks on very fabric of American democracy, you can see why the people pouring money into attack ads against Turner in Ohio's 11th are indeed Trump and the oligarchs strongest allies.
The simplest, clearest way to avoid this nightmare scenario is for Nina Turner to triumph on Tuesday, which will instantaneously draw the progressives back into the Democratic Party fold.
Of course, none of this is a matter of petty political positioning, it is about the urgent necessity that all progressives feel about addressing the ills of society and the planet. Anyone witnessing Nina Turner campaign in Cleveland will instantly recognize this fact.
The past forty years have been a disaster for Cleveland, which now ranks as the poorest big city in America. The poverty and crime rates are mind boggling. Eastern Cleveland is a food, healthcare, and banking desert. The visible contrast between the inner city and the surrounding suburbs is staggering.
The idea that Cleveland needs another political status quo representative like Congresswoman Brown in 2022 would be laughable if it wasn't so tragic. And yet, faced with the prospect of an unrelenting fighter for poor and working-class families like Nina Turner disrupting the corrupt patronage of the Cleveland political establishment, the entire apparatus of the Democratic Party's national neo-liberal establishment has lined up not just to defeat Nina Turner, but to make an example of her.
Still, Nina wouldn't back down. Why? When you see Nina on the campaign trail you see someone fighting for the people of Cleveland. Someone had to say enough is enough; and that someone is Nina Turner. The people of Eastern Cleveland deserve the best that America can offer just as much as the wealthy in Shaker Heights. Nina knows that without her taking this stand, the unacceptable norm would continue unabated. The people, once again, would be abandoned.
If you think this is hyperbole, you are wrong. If you allow yourself a moment of honest reflection, you'll see that inner city poor communities, just like small town communities across the country, are American sacrifice zones. Similarly, if you believe the establishment political class will wake up and honestly address the climate emergency, I have bridge in Brooklyn I can sell you...
A continuation of status quo Democratic Party establishment neo-liberalism is nothing short of a life sentence of poverty and continued destitution for tens of thousands of families. Nina Turner found herself in a position where she could back down, perhaps do personal damage control in terms of career prospects, but she also knew that she and she alone had a chance to take a stand for the people of Cleveland—and for all poor and working class Americans. And so she did.
All of us who believe in a just, equitable, democratic America—and a renewed Democratic Party that actually serves these ends (which is the only Democratic Party with a hope of victory in 2022 and beyond)—should get up off of our couches, or even take a day off work on Monday or Tuesday—and do whatever we can to send a message to the people of Ohio's 11th district: Elect Nina Turner! Together we will then go forward in the words of Barbara Jordan that Nina is so fond of quoting: and build "an America as great as its promise."
Crossposted from CommonDreams