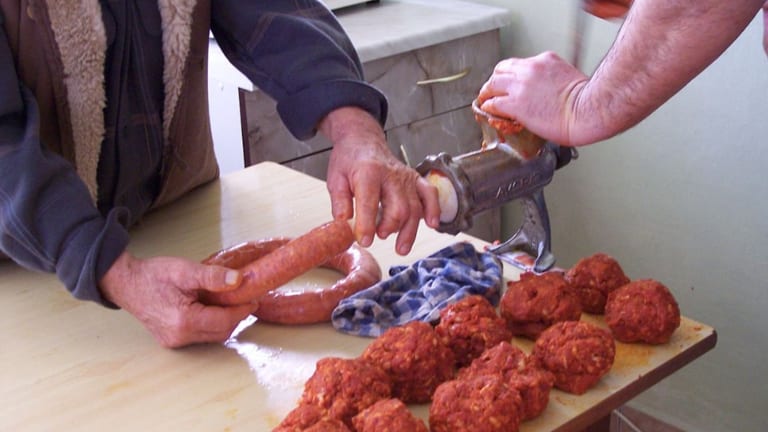 Nury Martinez and Other October Surprises
Nury Martinez, Kevin de Leon, and Gill Cedillo tell us how they make the sausage at LA City Hall thanks to a leaked tape recorded by an anonymous person.
A year ago, shortly after the USC/Mark Ridley-Thomas scandal broke, I was chatting with a politically savvy friend. I asked her opinion on the whole affair. Her response was that she didn't know what to make of it but, she said, we should be asking why the story broke when it did. Mark Ridley-Thomas had worked with USC three years before the story became public. Why was it just coming to light in October 2021?
Her words reverberated in my mind on October 8, 2022, as I listened to the incendiary, racially disparaging language from a leaked audio tape of a year-old meeting with former Los Angeles City Council President Nury Martinez and current City Council members Kevin de Leon and Gill Cedillo in conversation with LA County Fed President, Ron Herrera. 
Why was this coming to light in October 2022?
Martinez, whose taped remarks were particularly vitriolic, issued an apology and stepped down as president of the City Council shortly after the tape was leaked, probably shortly before her fellow councilmembers would have voted her out. Kevin de Leon also issued an apology. As of this writing, I am unaware of any apologies issued by Glll Cedillo or Ron Herrera. 
Based on what I heard on the tapes, all four should step down.
Wasting no time, City Council members Mike Bonin, Paul Koretz, Nithya Raman and Councilmember-elect Eunisses Hernandez — who beat Cedillo in the June 2022 primary and will soon fill his seat — have called on Martinez to resign.  On the tape, bad remarks were made about Mike Bonin, Nithya Raman, Marqueece Harris-Dawson, Bob Blumenfield, Mark Ridley-Thomas, and "Reggie" and "Karen" no last names were mentioned but you can use your imagination.  
According to the LA Times, the recording was done on LA County Federation of Labor property. They don't indicate what that property was – a cell phone, or some other recording device–but they did say they verified this with Julie Gutman Dickinson, a lawyer representing the L.A. County Federation of Labor. The identity of the person who made the tape is unknown.
The audio was originally posted on Reddit but has since been taken down. Knock-LA has posted a one hour 19-minute version of the audio tape along with snippets from the tape where some of the most incendiary remarks can be heard without having to listen to the entire 1 hr 19 min version. It can be found here on Knock-LA.
The snippets include subtitles because the quality of the audio isn't good. Knock-La included titles for each of the snippets. Titles like, "Fuck that guy…he's with the Blacks" are direct quotes taken from the audio. In this title, the "guy" Martinez is referring to is LA County District Attorney George Gascon.
Like the Mark Ridley-Thomas/USC corruption scandal, the events that led to the Nury Martinez scandal happened quite a while ago. The audio tape that was leaked on October 9, 2022 was recorded a year or so ago. The approximate date of the recording can be deduced because, in the audio tape, the three council reps are aware of the Ridley-Thomas scandal but he is still seated on the LA City Council, in fact, the three talk about what to do if Ridley-Thomas leaves the council and who they should pick to replace him. The three agree it should be Heather Hutt, the LA City Council rep who was seated a few weeks ago.
I generally don't convey my personal feelings when I write a piece for the LA Progressive but this scandal hits a nerve. As I listened, I felt betrayed. I have supported these City Council Members in one way or another for many years. Dick and I even volunteered on Kevin de Leon's early campaigns before we began the LA Progressive.
But aside from my personal feelings of betrayal, the back-room conversation shows you a little of how the sausage is made. And begs the question, why did we receive this October surprise now when its been around since last October.
Below, I've embedded the 1 hr 19 minute audio tape of the meeting.  The first 10 seconds are spent on small talk but they quickly jump into a discussion about former city council member Mark Ridley-Thomas, at times comparing his alleged wrong doing with that of Jose Huizar, a former city council member who was arrested in 2020 and taken into federal custody on racketeering charges. If convicted, he faces up to 20 years in prison.  The audio is difficult to understand.  The snippets, provided by Knock-LA made it easier by adding subtitles. They can be found here.
Why do you think the audio was leaked now? Is the timing of the leak a factor in this scandal? I would love to hear from you, please leave a comment.