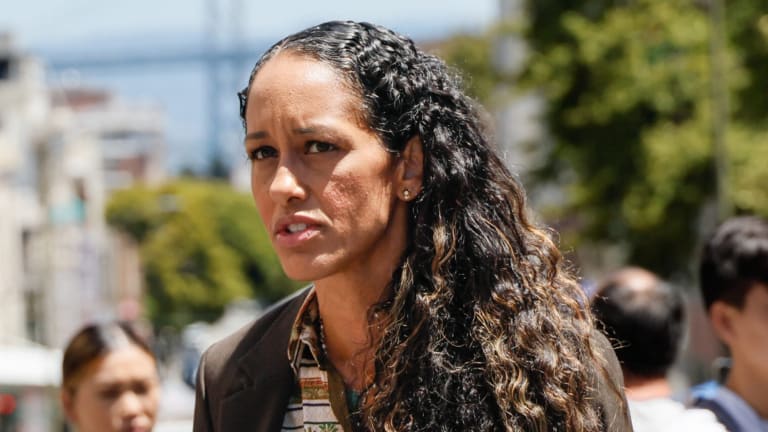 San Francisco's New DA's $100,000 Challenge
Mayor London Breed took no position and stood back to let the billionaire money have its way with San Francisco voters in a low-turnout election.
Something stuck in my progressive craw recently seems ready to get expectorated at the worst of San Francisco's liberal, multicultural establishment. It's not one I plan to write on, but maybe you'll want to get one of your contributors to look at, someone who watched the Chesa Boudin recall.
The false narrative that the recall was a sign of backlash against progressive policies, like no-bail and diversion, was belied by the fact that the liberal (and I don't mean progressive) Democratic center here led by Mayor London Breed took no position and stood back to let the billionaire money have its way with San Francisco voters in a low-turnout election. Even then, election-night reporting that Boudin was recalled in a 60-40 "landslide," turned out to be a tighter 55-45 vote once mail ins like ours were counted.
OK, so Breed's choice as the temporary DA, Brooke Jenkins, has looked unbeatable. Yes, she'd been widely reported here as the least experience of the possibilities, but she's the bright young new Kamala-type, pledging to be tough but still pursue Boudin't actually successful policies. So, Boudin decided last week not to try for reelection on the November ballot for a permanent term.
So here's a tip, if you don;'t know this one already, among several very strong media websites here is "The San Francisco Standard." Solid reporting attracting some well known gumshoe level reporters. And this week's scoop — that Jenkins earned $100,000+ after she resigned as an Assistant DA to oppose Boudin, and then claimed she worked on the recall as a "volunteer." Well, technically, the job was to work on wider public issues — but with a nonprofit funded by the same billionaire. The Standard broke Brooke's issue this week, and it was all over mainstream newscast last night.
The question remains: Could anyone prominent enough contest her given this taint? Until yesterday, she seemed a shoe in. The Standard reports that now there is someone. I'm not familiar with this guy, but I'll take their word that he may be the one. Also, I still wonder whether, given the $100,000 revelation, Boudin might reenter.
About Boudin, 7 of the 10 major local media outlets here, including the Chronicle and revived Examiner, opposed the recall. They reported for months that while he made mistakes, not unlike those of any politician new to an office, he was getting a false rap when it came to the rise of very visible crimes, such as the gang thefts of Walgreen's, CVS's and jewelry stores. I'll tell you that I did feel he was not responding publicly enough to those things and leaving himself vulnerable, but that's water under two bridges. They also reported that, as is the case nationally, most crime was down and that his sentencing diversions and other policies were showing positive signs. The Chronicle editorial opposing the recall I think prudently advised the wide swath of local voters to give him the benefit of the doubt on his policies for the next 2 years of his term.
But, like the new Mayor of New York, the Dem establishment (Breed and I fully expect Willie Brown) played the old game. For the Governor Newsom recall last fall, they went full-force against the billionaires. But for Boudin, nada. Breed neither confirmed not denied, only commented now and then that she disagreed with the new DA's direction. And with the recall — she got another loyal appointment to make. And the GOP smiled. Business can be usual again.
Anyhow, that's a kind quick take own what's happening up here.