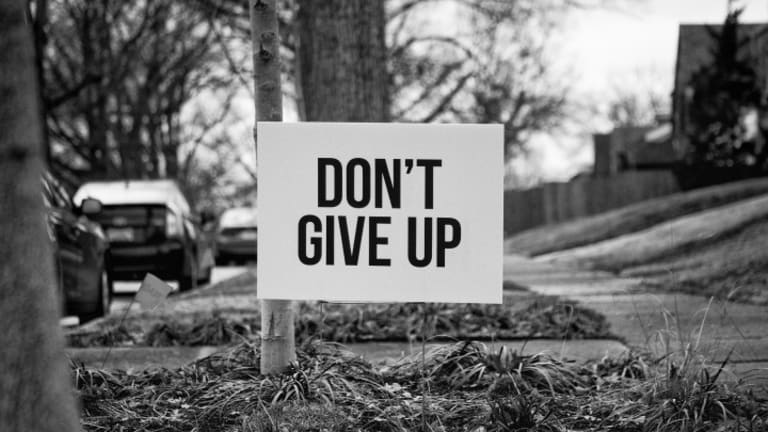 How to Defeat a Dictator
Hans Johnson: But the defeat of this particular authoritarian is a bright new day for many fights for equality and for American democracy.
When I was five years old, my brother and older sister asked me what I wanted to be when I grew up. I answered with a word I had heard on the school bus, spoken by the teenage siblings of my classmate, a calling they made sound outlandish, powerful and somehow quite noble.
"I want to be a homosexual."
My life is evidence some childhood wishes really do come true.
But it took me fourteen more years for the first big break: coming out. That happened in the middle of a ferocious battle over a ballot measure in the Ohio city where I went to college. A local group of church activists allied with the national religious right gathered signatures to repeal a fair-housing ordinance to protect residents from discrimination as renters or home buyers.
God forbid.
But the defeat of this particular authoritarian is a bright new day for many fights for equality and for American democracy.
One autumn evening, I sat before a microphone at opposing tables during a heated debate about the referendum. The pro-repeal speakers veered from scriptures to scary depictions of suffering from HIV and AIDS to stereotypes about gay men. In response, I talked about the Constitution, the separation of church and state and the Fourteenth Amendment's guarantee of equal protection.
That was the week I said "we" for the first time. Our coalition did not win that referendum. But the struggle found me.
For the past four years during the Trump Presidency, the struggle has found tens of thousands of Americans with instincts toward compassion and fairness.
It found us not merely in theory or in policy concerns, but in our lives and in our souls:
Police brutality and hearing the dying plea of George Floyd for his mother.
The President's refusal to curb gun violence after the senseless 2017 slaughter in Las Vegas that killed a neighbor of mine from Eagle Rock.
The threat to take away healthcare coverage from millions, even during COVID.
The peril to reproductive healthcare as Trump chose new women to degrade almost daily, including Michigan Governor Gretchen Whitmer.
The retreat from clean energy and global compacts to limit greenhouse gas emissions.
Inaction on homelessness while seizing on local misery to weaponize.
Insults against service members and veterans as "losers" and "suckers."
The forcible separation of immigrant children from their parents.
I can't speak with certainty about how many people rose to these challenges to end this Presidency. But I can speak from experience about what worked for some of us who did. My position as a nationwide trainer and troubleshooter for organizations facing battles over LGBTQ equality, housing and healthcare access, environmental justice and immigrant rights put me in a position to guide others and glean lessons. Here are some of them.
Nurture Local Relationships
Vulnerability is a virtue for activism when it forges bonds of trust. The backbone of the volunteer networks that grew up around blocks and in communities since the 2016 election is women. Nodes of neighborly support proliferated during the Women's March and its successor rallies each January. They have grown further since this March, as COVID precautions forced more parents, especially moms, to juggle online schooling and child care.
Kinship among neighbors is an antidote to rampant disinformation, another sickness of the Trump era meant to dull the civic impulse and deaden teamwork. It also furnished resilience against an onslaught of demoralizing headlines, like the nomination of Judge Brett Kavanaugh and loss of Justice Ruth Bader Ginsburg. It provided hundreds of steady hands on deck for texting, calling and sending postcards to voters in targeted elections, including for president, in our own state and faraway.
Hold Up a Mirror to Hate
A really bad boss can be the best of organizers. This adage of the labor movement going back to the sit-down strikes in Flint held true as the President's own tweets, bigoted outbursts and dog whistles, from the Muslim ban to "stand back and stand by," galvanized volunteers, small donors and voters more effectively than could any progressive wordsmith. His ugly phrases verbatim proved golden for every form of action alert and event turnout, including for the election that turned him out.
Focus on the Process
For a President dependent from the start on the Electoral College, not a majority of voters, the removal of his enablers from positions to suppress votes in key states was mission-critical from the beginning. Thanks in small part to enormous volunteer efforts from California to contact voters in Wisconsin, Michigan and Pennsylvania, all three elected Democratic governors, attorneys general and secretaries of state in 2018, achieving noteworthy flips in both the governor and AG positions in Wisconsin and Michigan.
These victories proved pivotal to inclusive and fair access to lawful ballots that voters could cast safely by mail. A blitz of unfounded attacks by the President actually fueled more voters to request voting by absentee ballots.
So did COVID infections of Wisconsinites traced to voting in person during the first peak of the pandemic in April. Members of my own personal network worked many days to call voters to help judge Jill Karofsky win a state supreme court seat in that primary election.
Each victory earned by using the President against himself also built confidence. It rekindled hope that his ultimate defeat could be possible. Cohesion, not conformity with partisan ideals in each and every policy area by nominee Joe Biden or Sen. Kamala Harris, became Democrats' mantra.
The resurgence of voter participation in this election--74 percent in Michigan, up from 65 percent in 2016--did not deliver all the outcomes many Democrats expected. But given the difficulty of ousting an incumbent President, the result is still a vindication.
I delighted in seeing Rev. Steve Bland tell a reporter in Detroit that Black voters have "gone from picking cotton to picking Presidents." Millions of Americans took spontaneously to the streets on Saturday, November 7, in a national sigh of relief.
In the aftermath of this election, I find extra delight in walks with friends beside the L.A. River. But even in such respites, the grim white faces of conspirators in the scheme to kidnap Michigan Gov. Gretchen Whitmer resurface in my mind's eye.
One of the thirteen white supremacist plotters is from Plainwell, nearby where I grew up, and in the same age cohort as kids I used to coach in youth soccer with that town as their home address. Might he once have told someone who asked, "I want to be a militia member"?
What is haunting about the defeat of a President who openly admired and did his best to emulate dictators is the lawless racism and misogyny he unleashed.
This includes the naked partisanship of police associations, some of which endorsed Trump, portending further struggles over accountability for killings and brutality that will take on partisan dimensions. I have no illusion that red hats, refusal to wear masks, demonization of women and immigrants and people of color, stigmatizing LGBTQ people or even calls for beheading science-driven public health experts (remember that?) will be vanquished forever.
But the defeat of this particular authoritarian is a bright new day for many fights for equality and for American democracy. This outcome shines a light on skills and strategies that were and will be again its most essential expression and its saving grace.
Hans Johnson