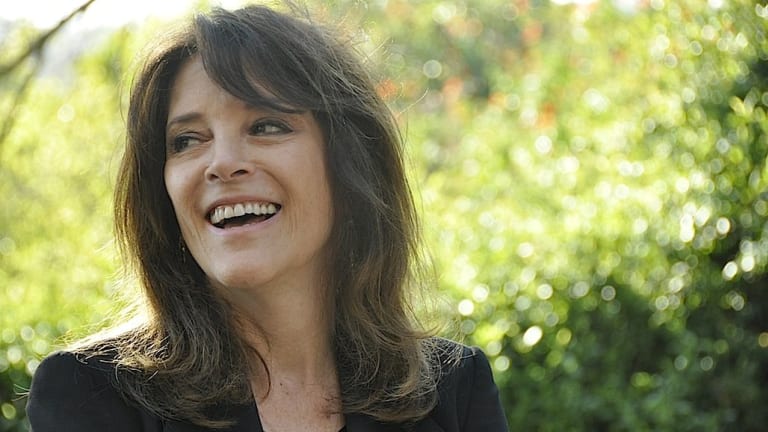 What California Politics Can Teach Washington
Debbie Hines: prominent civil rights attorney Simona Farrise and women's rights advocate Sandra Fluke, also a lawyer, have already been to Washington to advocate and fight for change.
As Washington, D.C. politicians have often become known for gridlock and as grumpy old men who do nothing, a new trend in California politics is emerging with many dynamic and highly qualified women running for political office. From all ages, races, ethnicities and walks of life, women are emerging to change the look and feel of politics in California. A May 14 article in the Southern California Argonaut News dubbed 2014 as the year of the woman in California politics with so many highly qualified women running for office.
California has always been known for setting trends. And Washington should take note as some of these women may ultimately end up serving in Washington. At least two of them, prominent civil rights attorneySimona Farrise and women's rights advocate Sandra Fluke, also a lawyer, have already been to Washington to advocate and fight for change. Farrise is running for Assembly in the 62nd District while Fluke is running in the 26th District for California State Senate. Farrise has come to Capitol Hill for the past several years to advocate and lobby for consumer rights, civil rights and judicial fairness. While Fluke, who became known while a Georgetown University law student, came to Capitol Hill to speak out for women's reproductive rights and was rebuffed by an all man committee of lawmakers.
Farrise and Fluke are not running for a national office at this time. However, Wendy Greuelformer Los Angeles City Council member and Los Angeles Controller hopes to head to Congress this year. Greuel hopes to replace retiring Congressman Henry Waxman (D. CA). In the fight for Waxman's seat are several other women, including best-selling author and speaker, Marianne Williamsonwho is running as an Independent and Barbara Mulvaney, an international human rights lawyer and prosecutor of domestic violence. Among others, in the race for the 62nd District Assembly seat is Autumn Burkewhose mother was former California Congresswoman Yvonne Burke. And running in the 26th District race for State Senate seat, along with Sandra Fluke, are Manhattan Beach Mayor Amy Howorth and former Assembly member Betsy Butler.
There are many reasons why these women, some who have never run for office before, have chosen to run this year. And each brings their own perspective as to what they will contribute to the political landscape. Simona Farrise, a highly successful attorney, wife and mother of three children, whose mother once cleaned houses to make ends meet, never imagined that she would run for office. Farrise, a progressive Democrat, who grew up on the South Side of Chicago and never forgot her roots, is running, because she realizes "as a living breathing example of the American dream", she has a responsibility to do whatever she can "to help people have a hand up." She is committed to improving the areas of education, employment, healthcare and equal rights. For Williamson, it's about getting rid of gridlock, corporate money and influence in politics and protecting civil liberties. Their reasons for running are as varied as the women running for office.
It is no doubt that women bring a perspective that is often missing and sorely needed in politics today. Whether advocating for fair wages, health care, education, civil rights or against gridlock and corporate influence, often a different narrative is needed to bring about positive change. For many of these women, this is only the start of perhaps a long and illustrious political career. The California primary election is June 3. Washington should take notice as some of these women may be coming to Washington soon.
Debbie Hines
Legal Speaks