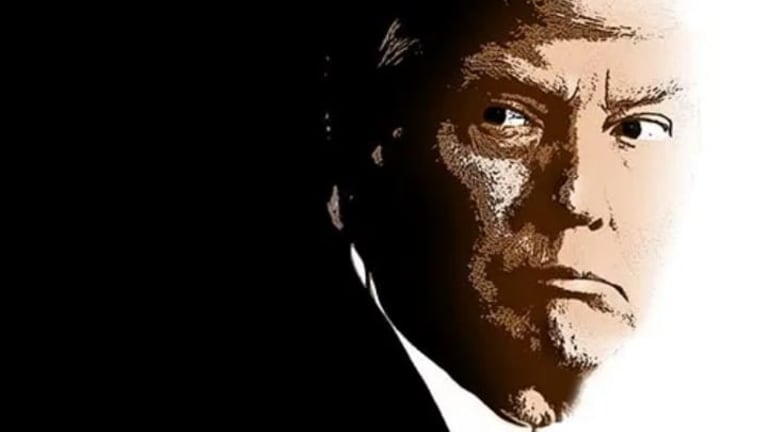 Trump Loses But Trumpism Lives
Paul Rosenberg: Schumer has already said that, "if we don't do bold change, we could end up with someone worse than Donald Trump in four years."
Donald Trump has been defeated at the ballot box by more than 5 million votes. But, with more than 48% of the vote, despite a raging deadly pandemic, Trumpism is alive and well. Along with that is the larger host of maladies that birthed it — severe economic inequality, systemic racism, dysfunctional government along with a decaying public sphere, and selfish, unaccountable elites at war with each other.
There are glimmers of hope. Executive action can produce swift, significant change. The American Prospect has identified 277 policies Joe Biden can enact through executive action contained in the Biden-Bernie Sanders unity task force document.
The weekend after Election Day, Biden's top priorities were revealed: rejoining the Paris climate accords and the World Health Organization, repealing the travel ban on Muslim-majority countries and reinstating Deferred Action for Childhood Arrivals, the program allowing "dreamers," who were brought to the United States undocumented as children, to remain in the country. Work on other executive actions has reportedly also begun. But legislative action remains less certain, as social divisions may only deepen with continued Republican opposition.
Schumer has already said that, "if we don't do bold change, we could end up with someone worse than Donald Trump in four years."
Most notably, in Maine Republican Sen. Susan Collins won 50.6% of the vote, well ahead of Trump's 43.4%, even though she had repeatedly betrayed her long-time moderate, pro-choice brand with lock-step support for Trump whenever the chips were down, and had trailed Maine House Speaker Rep. Sara Gideon consistently in polls since February.
Democrats only chance to control the Senate — just barely — rests on winning two run-off elections in Georgia in January. Democrats also lost seats in the House, rather than gaining another dozen or so, as most forecasters had predicted.
Centrist Democrats have been quick to blame progressives for these losses — whether it's Black Lives Matter protests calling to defund the police, or the four progressive female representatives known as "The Squad" whom Trump has repeatedly vilified. But it's a deflection of responsibility that doesn't stand up to close scrutiny.
Black Lives Matter protests helped drive surges in voter registration, and activism, which helped drive turnout in three urban centers — Milwaukee, Detroit and Philadelphia — that were crucial to taking back the rust belt states Trump won in 2016. Even after months of demonization by Trump, they retain majority support — which has always eluded Trump.
"Progressive policies do not hurt candidates," Squad member Rep. Alexandra Ocasio-Cortez told The New York Times the weekend after Election Day. "Every single candidate that co-sponsored Medicare for All in a swing district kept their seat. We also know that co-sponsoring the Green New Deal was not a sinker. Rep. Mike Levin was an original co-sponsor of the legislation, and he kept his seat."
Levin was one of four Democrats to win GOP seats in Orange County in 2018. Another, Katie Porter, gained fame for her devastating questioning of corporate bigwigs and Trump administration lackeys. She was re-elected handily, leading by 7 points, 53.5-46.5, with 96% reporting as we go to press. Meanwhile, the other two—Harvey Rouda and Gil Cisneros—are trailing in their races, despite heavy TV ad spending touting their bipartisan approach.
Blaming the Squad is even more ridiculous, as Squad member Rep. Ilhan Omar pointed out on MSNBC Nov. 8.
"The president isn't a symptom of me," Omar said. "He has been in office longer than I have been in Congress. He is a symptom of something larger and you know we have to figure out what the process is to heal the divides in our nation. How do we get over the cultural wars that we are in? How do we get in the process of speaking to people?"
These are not mere platitudes for Omar.
"I asked for leniency for a person who's currently incarcerated for threatening to kill me," she noted. "Hate is too big of a burden to carry. I work and lead my life with love and compassion and empathy."
Perhaps it's because she knows the cost so well, as a refuge of Somalia's civil war.
"I was uprooted from my home country at the age of 8 because of violence because of divisions, because of what happens when people don't see each other as neighbors as friends, as family and turn on one another," she said. "So, my mission in life has been to work towards creating solidarity between people."
The parallel with countries like Somalia is an apt one according to Jack Goldstone, author of the 1991 book Revolution and Rebellion in the Early Modern World. His book appeared in the midst of post-Cold War euphoria, when the supposed "end of history" was being celebrated, on the mistaken assumption that Western liberal democratic capitalism was about to become the final universal model, putting an end to all but minor political skirmishes.
Instead, Goldstone argued that revolutions were born from demographic factors which societies failed to respond to properly, and that hadn't changed. Societies don't just need to work for a moment in time; they need to reproduce themselves for successive generations; they need to be understood in terms of resource flows — which is where things periodically break down.
"The causes of revolutions were organizational failures," Goldstone said. "When things are bad enough for a large portion of the population, they are much more easily recruited to movements that say, 'We gotta get rid of everything.'" In this situation, "Donald Trump has followed the typical dictators playbook."
 He didn't create the situation, but he has made things significantly worse. The maladies mentioned above — severe economic inequality, systemic racism, dysfunctional government, a decaying public sphere, and selfish, unaccountable elites at war with each other — have only intensified.
"The most important person for the future of America has been and will be Mitch McConnell," Goldstone said. "If Mitch McConnell is willing to say. 'Hey, I want to keep America safe. I want the moderate center of American politics to flourish and be rebuilt.' If he is willing to work with the Democrats to pull us back from the edge of a cliff, we can start to move away from the danger spot we're in."
But there's nothing in McConnell's record as GOP Senate leader to suggest that he'll do this. Indeed, he's still pushing ahead to confirm more Trump judges.
"We're going to run through the tape," McConnell told conservative talk radio host Hugh Hewitt. "We're going to fill the 7th Circuit, and I'm hoping we have time to fill the 1st Circuit as well."
"We're going to end up having an election in 2024 that makes 2020 look relatively united," warned Gladstone, if McConnell continues in this vein.
Goldstone sees McConnell and Biden working together as strengthening the centrist wings on both sides.
"If the middle left and the middle right can work together, they keep the extremes marginalized," he said.
This might be true of political systems generally, but America has long been an anomaly in one crucial respect. Economically progressive policies have popular support across the spectrum, creating an "almost schizoid" split between conservative free-market ideology and progressive big government policy attitudes, in the words of a 1967 book, The Political Beliefs of Americans, that first identified the phenomena. Thus, economic extremes can have broader, stronger support than more "centrist" alternatives, regardless of what elite leaders may think.
That's why, for example, Trump appealed to the GOP base in 2016 by saying he'd never cut Social Security, Medicare or Medicaid, unlike his establishment opponents. It's also why his supporters believe he'll preserve coverage for pre-existing conditions, despite the fact he's arguing to end Obamacare completely in the Supreme Court this week, with no plans at all for restoring that protection.
While some progressive policies are not so widely popular — or even well-known — many of the most significant ones are, which is why California Rep. Ro Kahana told Democracy Now!
"We have to take the fight to the Senate. We have to have bold policies that are popular, and make it very clear that Mitch McConnell either has to do what the American people want or he is the person standing in the way."
It's also the case that trusting the middle coalition is what got us into this mess in the first place. The idea for the North American Free Trade Agreement came from Ronald Reagan and was negotiated under George H.W. Bush, but it was Bill Clinton who rammed it through Congress in 1993, with Democrats opposing it 156-102 in the House.
That vote was a major reason that Democrats lost control of the House the next year, for the first time in 40 years — and did not regain control again until 12 years later.
Most notably, in the 3 rust belt states Trump won in 2016, but lost this time — Pennsylvania, Michigan and Wisconsin — Democrats voted against NAFTA 25-0, while Republicans voted for it by 17-2. It was precisely Clinton's widely heralded "move to the center" that fueled Donald Trump's eventual election 23 years later and Democrats have yet to recover from that fatal error. It's hard to imagine that repeating it can bring about anything good.
There is one final possibility to consider: that Democrats win both Georgia Senate run-off elections on Jan. 5. The Senate would then be split 50-50, with Vice President Kamala Harris casting the tie-breaking vote to give Democrats control and make Chuck Schumer majority leader.
And, Schumer has already said that, "if we don't do bold change, we could end up with someone worse than Donald Trump in four years."
Paul Rosenberg
Random Lengths News