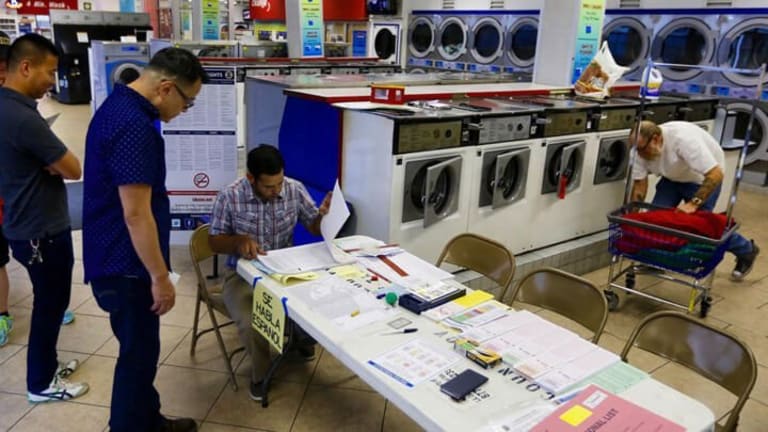 California's Uncounted Ballots
Michael Hertz: I worked as a pollworker and I can only tell you that my North Hollywood precinct was a poster child for uncounted ballots.
I worked as a pollworker in North Hollywood on Tuesday (a long day starting at 6 a.m. and ending at 10 p.m.). I just read an article that asked how many ballots remained uncounted. I can only tell you that my precinct is a poster child for uncounted ballots.
First of all, my precinct had no counted ballots when they were delivered to the Los Angeles Central at around 11 p.m. on Tuesday night. Why? Because the machine we were given jammed at around 10 a.m. and couldn't be fixed. The remaining regular ballots voted were dumped into the ballot box with the machine counted ballots, so they would all have to be recounted.
I worked as a pollworker and I can only tell you that my North Hollywood precinct was a poster child for uncounted ballots.
On top of that, we had 139 provisional ballots. According to the Los Angeles Times article, there were 240,000 provisional ballots issued in Los Angeles County alone. Each one must be individually examined. Plus there are individual ballots delivered by mail, or dropped off in individual envelopes at polling places. Supposedly there were three million uncounted ballots in California as of Wednesday morning.
Two of my three pollworker colleagues at our precinct had experience in other elections, and they insisted that they had never seen so many provisional ballots issued. A large number arose from the fact that voters would show up at our precinct, insisting that they had voted there in years past, although this year their home address was not included in our directory. As a result, the voter would have to find a way of locating the proper polling place or else vote provisionally at ours. Almost all elected to cast a provisional ballot.
There were some long lines to vote, with waiting times of about half an hour for most people. Part of the problem was that many people were waiting in the wrong line, which meant that they had to start over again at a different precinct. A lot of that unnecessary delay could have been avoided if an address directory were available to the voters before they entered the line in the first place. It's sort of shocking that no complete address directory for the county was made available to the pollworkers or the voters at the polling place. Incidentally, I tried out the on-line address directory at the County Registrar internet site. I entered half a dozen addresses where I knew that there were registered voters, and yet the directory insisted that there were no registered voters at that address. I tried by own address and my daughter's address. No luck there either. Doesn't anything work?
The voter rolls weren't complete. Even when people showed up at the right precinct with timely registration, the voter rolls did not show them. I remember a man gave an address that showed only his wife's name as a registered voter, even though he had been registered at the same address. And there were many instances of people who had registered within the past month or so whose name were not included in the rolls.
It's hard to see how anyone can call an election for someone when there are over three million uncounted ballots. We'll just have to wait for the final results in order to see how things shake out.

Michael T. Hertz