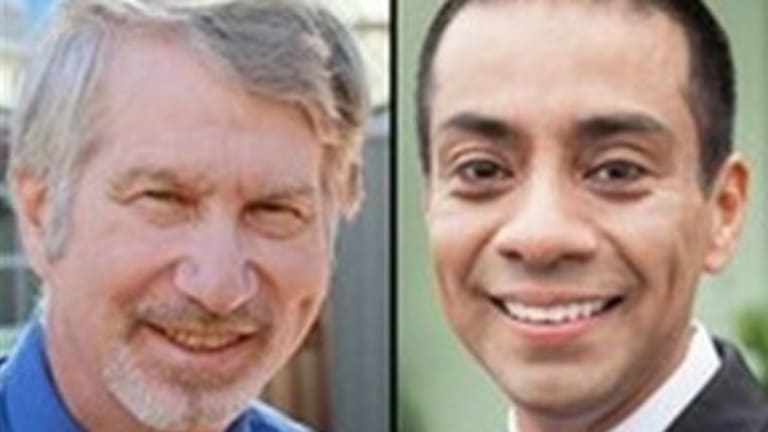 Voteria $25,000 Voter Participation Cash Prize
$25,000.00 Cash Prize for a Lucky Voter! L.A.'s Kids Win Big! SVREP Announces a Voter Participation Drawing -- LAUSD Board District 5 Election
For More Information: Mario Solis-Marich 323-417-1152
April 20, 2015
For Immediate Release: 8am Monday, April 20, 2015
Southwest Voter Registration Education Project (SVREP), a nonprofit charitable organization dedicated to increasing voter participation, announced the launch of a Voter Participation Drawing -- "Voteria" -- a non-partisan effort to encourage greater voter participation that will offer a $25,000.00 cash prize to one randomly selected voter who participates by voting in the May 19, 2015 General Election for Member of the Los Angeles Unified School District Board of Education, District 5. How does a voter in LAUSD Board District 5 qualify? By voting -- No purchase or payment of any kind is necessary to enter or to win this Voter Participation Drawing.
"The real winners here are our children" said Antonio Gonzalez, SVREP President. "The LAUSD Board of Education makes huge decisions that impact the future of hundreds of thousands of children. When voter participation in LAUSD elections increases, it's L.A.'s kids who hit the jackpot."
While the power of the seven School Board Members is vast, few people even know that the General Election is taking place on May 19th. The "Voteria" Voter Participation Drawing is an innovative, historic pilot project designed to increase voter turnout in a LAUSD Board District in which 9 out of 10 registered voters did not even show up to vote in the last election. The Voter Participation Drawing will be conducted from entries from each and every certified vote cast for LAUSD Board District 5 during the May 19th election.
So what if you reside in LAUSD Board District 5 but are not registered to vote? "If you are eligible to vote and are not registered, you can't win the $25,000.00 Voteria prize," says SVREP President Gonzalez, "so go get registered online, by mail, or in-person, and vote! Your vote is your voice -- su voto es su voz -- so vote and the kids will hit it big!"
Each valid voter in the Voter Participation Drawing has the same chance of winning as every other valid voter. The odds of winning depend upon the number of people who vote in the LAUSD Board District 5 election. Voter Participation Drawing rules and details are available at www.voteria.com and at www.voterparticipationdrawing.com. No purchase or payment is necessary to win. The drawing is subject to all applicable federal, state, and local laws and regulations.
Southwest Voter Registration Education Project is an Internal Revenue Code Section 501(c)(3) charitable organization that does not support or oppose any candidate for office or any political party.
Here are some important Los Angeles Unified School District Board Facts
• The LAUSD controls a $6.5 billion school budget, larger than the education budgets of 30 states in the United States

• The LAUSD controls the education of over 650,000 students, the second largest school district in the nation

• The LAUSD controls a workforce of over 60,000 employees, one of the largest in Los Angeles

• The LAUSD controls over 1,000 public and charter schools, vastly larger than any other school district in California and the second largest in the nation.
Click here to read the official Voteria rules.