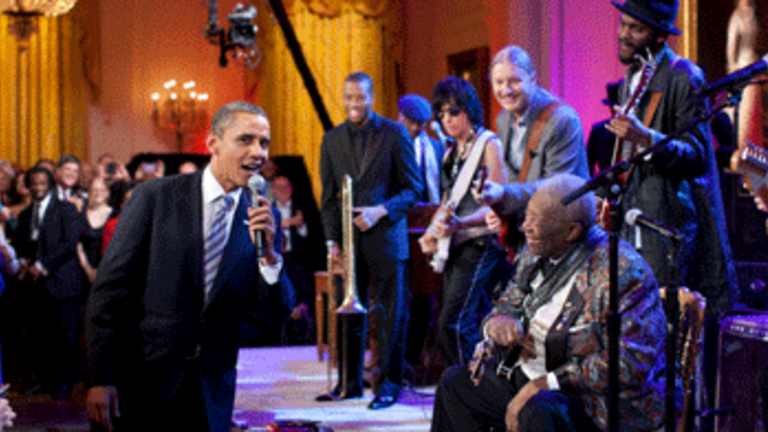 What 2013 Will Bring Politically?
Randy Shaw: 2013 will lack the excitement of a presidential election year. But it is activism between elections that brings change.
One year ago, I predictedBarack Obama would defeat Mitt Romney in the 2012 presidential election "in a race not as close as it now appears." I also foresaw a San Francisco Giants-Detroit Tigers World Series. That's a hard record to match, but here goes.
My 2013 crystal ball sees the President and Congress restricting assault weapons, supporting some version of comprehensive immigration reform, and reaching a debt ceiling deal that protects progressive interests. President Obama will disappoint environmentalists on Keystone and other issues, an improving economy will reduce attacks on public employees, and teachers and school activists will make headway in the education wars.
San Francisco's Board of Supervisors will be its most "moderate" since 2000 (though this will bring less of a change than many think) and Mayor Lee's jobs and economic development focus will prioritize the still struggling Mid-Market, Tenderloin and Bayview-Hunters Point neighborhoods. Here's how I see the political events of 2013.
Assault Weapons
The President will sign new restrictions on assault weapons because Sandy Hook reframed the gun control issue.
For the first time in memory, people are connecting gun violence to the trillions of dollars and lost American lives the United States incurs battling "terrorism" and preserving "homeland security." After Sandy Hook, Americans are increasingly asking why we make such sacrifices yet ignore the greater risk to our children from assault weapons.
Cornel West and others have wrongly argued that Sandy Hook reverberated because the victims were white. But so were Columbine's dead---and those of most high profile mass shootings.
Sandy Hook brought a more powerful response due to the ages of the victims and their class backgrounds. It triggered fears among the suburban upper middle class about their kids' safety, significantly increasing the political momentum for increased gun restrictions (it parallels Dianne Feinstein becoming a passionate gun control advocate after a 1993 mass shooting of attorneys and legal staff in the offices of a top San Francisco law firm).
This is one fight the NRA will not win.

Immigration Reform
Prior to the deferral of the debt ceiling deadline, some feared that gun control legislation would "overshadow" and postpone action on immigration reform. While the debt ceiling deferral will delay major action on reform until March, President Obama will begin mobilizing support for a bill in January. Since Republicans want to address this issue before the 2014 elections, I foresee them going as far as supporting a bill granting permanent residency and all other attributes of legalization other than a path to citizenship. This would be a huge gain for undocumented immigrants, but falls short of their longtime goal.
Winning a meaningful path to citizenship with House Republicans and the Party's core base mad over the fiscal cliff deal, gun control, and an acrimonious debt ceiling fight will not be easy. But, unlike recent years when nothing was on the table, progress will be possible and immigration rights supporters will face some tough political and strategic decisions in the months ahead.

Debt Ceiling
While many progressives believe President Obama will give away the store in debt ceiling negotiations, I disagree. I also disagree that he "caved" on the fiscal cliff or that the deal proves he ignores progressives; to the contrary, progressive and labor opposition to Obama's proposed Social Security cut (the "Chained CPI") effectively killed it.
Not to rehash the fiscal cliff deal, but despite Democratic Congressional majorities, the Clinton tax hike on the wealthy in 1993 passed the House by a single vote and Vice-President Gore had to cast the tie-breaking vote in the Senate. The current Democratic Senate majority would have accepted a $1 million threshold rather than the $400,000 that was enacted; progressive activists concerned about a bad debt ceiling deal need to broaden their pressure beyond the President.

The Environment
Lisa Jackson would not have left as Administrator of the Environmental Protection Agency if she felt that President Obama had her back. Jackson "stood up for all of us," and was one of the great EPA leaders in U.S. history.
Many believethat Jackson's departure was triggered by her opposition to the Obama Administration's future approval of the Keystone Pipeline. Jackson never confirmed this, but while Obama is pro-environment on alternative energy and creating "Green Jobs," he has backed industry when he sees environmental regulation as costing jobs. That's how he justified rejecting Jackson's proposed new smog regulations in 2011, and how stopping Keystone is being framed
Expect huge public battles between environmentalists and the Obama Administration this year.

An Improving Economy
The nation's economic recovery in 2013 will help cash-starved states and local governments. This should reduce attacks on public employees and leave state electorates' less negative and resentful in 2014 than they were when they elected right-wing governors in Michigan, Wisconsin, Florida and Ohio in 2010.

Teachers Make Headway
Accounts of the 2012 election largely overlooked the Republican Party's failed strategy of demonizing public school teachers and their unions. This failure, combined with the Chicago Teacher's Union winning public support in their strike battle with Mayor Rahm Emanuel, shows that teachers are making headway in battling off the corporate takeover of schools. More money in state and local school budgets from an improving economy will help their efforts in 2013.
San Francisco's "Moderate" Board
Regardless of who is chosen the next Board President, 2013 will have the most moderate Board of Supervisors since district elections resumed in November 2000. But what this means is not exactly clear. On many key issues----ensuring nonprofit workers fair wages, appeals of housing developments approved by Planning, the proposed CPMC and the Warriors projects to name but a few---the Board's "moderate" lineup will be indistinguishable from its predecessor.
Tenant issues are the most common dividing line among supervisors, but no major tenant legislation has even been proposed in recent years and the biggest threat----Ellis Act evictions---has no local remedy (the local remedy passed under Mayor Brown was struck down by the courts).
Mayor Lee's Agenda
Mayor Lee's relentless focus on creating jobs eliminates media guessing games about his priorities, but I think most San Franciscans want Lee to continue to bring down local unemployment. I see Lee further prioritizing job creation for those left out of the current upsurge, and promoting the economic revival of areas such as Bayview-Hunters Point, Mid-Market and the Tenderloin where his hands-on approach to business attraction is paying off.
2013 will lack the excitement of a presidential election year. But as I wrote over two years ago, it is activism between elections that brings change.
Randy Shaw
Beyond Chron
Monday, 7 January 2013