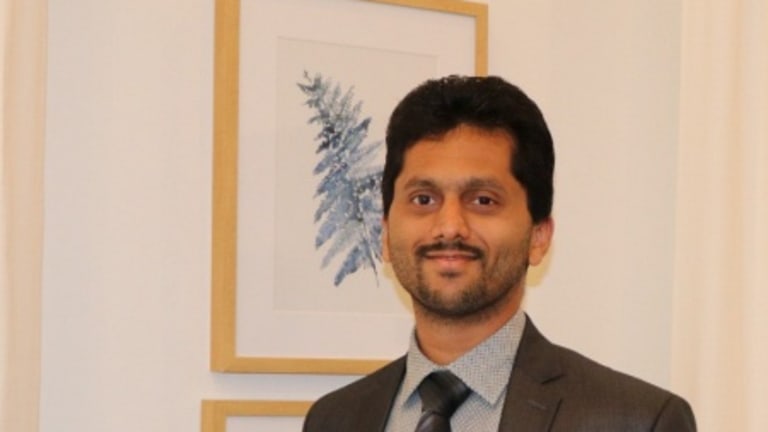 "Chess is far more than a game to kill time. It provides and strengthens a number of highly valuable mental traits that are useful in the course of human life." - Apoorva Ganapathy
Lack of financial resources never disrupted his dream of being a chess prodigy, and he worked hard towards his goal.
Life is like a game of chess which teaches men to be wise and an expert strategist. Someone who is great at forming and executing strategies will always have an edge over others with the same skill set. A person who is excellent at formulating strategies for achieving goals analyzes all potential risks and meticulously works his way towards great success.
A combination of brilliant planning and flawless execution is the key to success. Apoorva Ganapathy, a highly talented software engineer from Sagar, a city located in the Indian state of Karnataka, is a true exemplar of how chess as a game can stimulate progress in life. Apoorva is a passionate and spirited IT professional with over 15 years of demonstrated history in exceeding the expectations of high priority clients including Royal Mail, Tech Target, AIG Insurance, Hyatt Hotels, Mastercard, AT&T, SiliconLabs, and others while working on 18 crucial projects. His ex-employers include MindTree, Sapient, Artyllect, and Intel. He holds an MS in Computer Science from Manipal University and BE in Computer Science from Dr. Ambedkar Institute of Technology Bengaluru. He is also a certified AEM, TOGAF, AWS and PMP professional making him a highly effective architect capable of delivering robust and scalable solutions.
Since his childhood, Apoorva had deep interest in the game of chess. He comes from a family of chess enthusiasts and learned to play chess at a tender age of five. His parents, uncle and aunt also loved chess and under their able guidance, Apoorva quickly rose to the top of the chess world, winning the under-8 state title and represented Karnataka at multiple national competitions. Apoorva competed in over 250 state chess tournaments and over 25 national tournaments. He won over fifty awards in various age groups and open categories making his family proud. After moving to Bengaluru, where his father worked with a national textile corporation, Apoorva won the under-15 State Chess Championship twice in a row, and also won the under-19 State Championship.
Lack of financial resources never disrupted his dream of being a chess prodigy, and he worked hard towards his goal.
Coming from a family of limited means, he couldn't afford an expensive international level coaching to further hone his skills. However, lack of financial resources never disrupted his dream of being a chess prodigy, and he worked hard towards his goal. Apoorva commuted to chess tournaments by bus and often had to walk about 4 kilometres burdened with a glistening yet heavy trophy while returning home.
An unpleasant experience, not adversities, shifted his focus from chess to technology. Upon returning home unexpectedly to fetch something he had forgotten, Apoorva was surprised to see his mother crying over their empty food stores, confused how she would provide dinner to her children. Witnessing the helplessness of his mother, Apoorva resolved that he will ensure that his mother will never have to face any financial constraints. Apoorva continued playing chess for a bit longer, but he shifted his focus towards shaping his future. He was a successful scholar during his educational career and participated in several national university level championships as the captain of the engineering college's team. To encourage collaborative learning, he actively conducted peer-to-peer tutoring, highly interactive seminars, and even delivered lectures. He even pursued his passion by coaching young learners in the fine gameplay of chess.
Apoorva Ganapathy now works at Adobe as a Senior AEM Engineer and lives in the United States with his lovely and supportive wife, Megha Hegde, and their talented and intelligent son, Aryan. He has authored 25 scholarly articles on topics such as Artificial Intelligence, Content Management Systems, Deep Learning, Cryptocurrency, Blockchain, Cyber Security, Robotic Process Automation, Internet of Things (IOT), and both Virtual and Augmented Reality. He is a published author with his articles featuring in some of the most revered scientific journals. His article "AI Fitness Checks, Maintenance and Monitoring on Systems Managing Content & Data: A Study on CMS World" discusses about the various factors concerning the use of AI in server maintenance and how the various aspects work to monitor and maintain systems managing content and data. Another of his article "Speech Emotion Recognition Using Deep Learning Techniques" evaluated deep learning methods for speech emotion detection with accessible datasets, tracked by predictable ML methods for SER.
Apoorva's life has been deeply impacted by his passion for chess. Traits and skills such as foresightedness, deep analysis, strategy formulation and execution and most importantly, improvisation and adaptability have substantially supported him is reaching his life goals.
Find Apoorva Ganapathy on Google Scholar and LinkedIn
Inspirational Read: A combination of brilliant planning and flawless execution saw one passionate software engineer realize his dream of becoming a chess prodigy. Choosing a business name should not feel like a game of chess. This website can help entrepreneurs find the right business name.