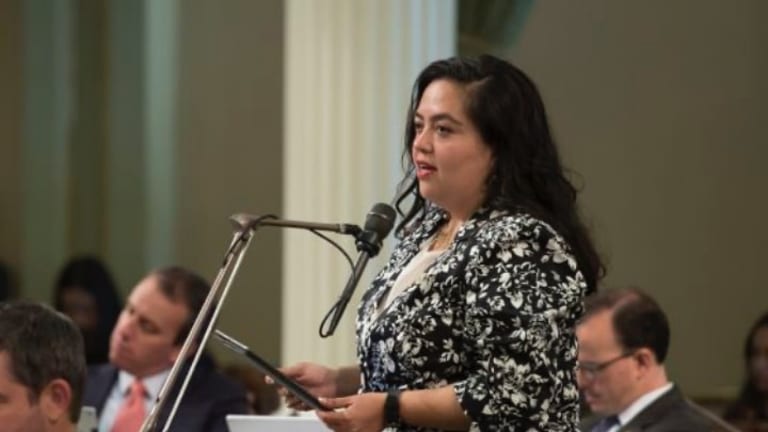 Does Eastside Assemblymember Wendy Carrillo Have a Bad Case of Hubris?
Ernie Powell: Do rules intended to stop the spread of COVID matter to Assemblymember Carrillo? Apparently not.
I have a friend who takes the bus everywhere. But lately when he climbs aboard and sees riders without face masks, he considers hopping off even if it means not shopping for essentials. Why do so many people act as if a basic safety rule — mask-wearing, proven to limit the spread of coronavirus — does not apply to them?
In part it's because too many policy-makers put themselves above the rules. And Democrats must not be smug, since this sickness is catching beyond the defeated President and his die-hard adherents. In mid-November, an Assemblymember from AD 51 in Los Angeles, Wendy Carrillo, flew off to a resort in Maui for an annual gathering of lobbyists and lawmakers. Instead of following state guidance not to travel outside California, this Democrat flouted it. 
Do rules intended to stop the spread of COVID matter to Assemblymember Carrillo? Apparently not.
Do rules intended to stop the spread of COVID matter to Assemblymember Carrillo? Apparently not. The people she is supposed to work for in the communities of Echo Park, Eagle Rock, Highland Park, El Sereno and East L.A. sacrificed travel and large gatherings over Thanksgiving. But not Carrillo: She acted as if her title as a second-term lawmaker grants her exemption from the ground rules meant to stop a highly contagious infection. And it should be noted that Carrillo is a member of the Assembly's Health Committee.
It took reporters and constituents asking where she was to track her down in Hawaii, two times zones west. People get elected for many reasons. We vote for them because we are of the same party, we like their ideas or we believe in the solutions they propose to fix problems in our community. We vote for them to protect programs that work for all of us such as public health, public schools, clean energy and Social Security, Medicare and Medicaid.
 But we also vote for them so that they can lead by example in the day-to-day challenges to the common good, so they can serve the public interest in promoting it. By taking that out-of-state trip, Carrillo did not rise to the occasion. She sank to it. She did not help my friend striving to get face masks on people every bus ride. 
The fact is that for years elected officials have jumped on airplanes and flown to beautiful places to study something or meet people who donate to campaigns. We roll our eyes, we laugh it off or we give them the benefit of the doubt: "Why not? They work hard. We don't have public financing of political candidates, yet. And if I could go to Hawaii on the nickel of my own campaign donors, I would go, too."
 But that simply is not the situation today. Rules meant to stop this awful pandemic cannot be broken right now, least of all by lawmakers, not in this age of an invisible airborne killer. Frail seniors with added risk factors are dying in nursing homes, down the hall in our own multi-family buildings and next door in our neighborhoods. Even 30- to 50-year-olds are getting sick and dropping like flies, sequestered from family, their last words often conveyed by phone. We cannot hug outside our pods, and we should not touch in commercial transactions. We should wash our hands and cover our nose and mouth in public. It's a staggering caseload: 13.5 million infections with coronavirus and 270,000 deaths, and counting, just in the U.S.
No matter how Carrillo spins this incident, she did not lead. Nor did she apologize for her misstep. Governor Newsom's recent foray to the French Laundry for a fancy group dinner sparked criticism that was justified, but at least he acknowledged his mistake and apologized unconditionally. And he didn't travel out of state. In her statement admitting she was in Hawaii, Carrillo said only: "If any of this created any mixed messages or caused confusion, let me apologize." Confusion still remains among her Eastside constituents and several delegates to the LA County Democratic Party who, during a November 15 awards event conducted via Zoom, heard Carrillo say that she was in Bakersfield, when she was apparently in Hawaii. So that definitely still needs clarification.
Going on junkets during this season of precaution — of some temporary sacrifices to prevent further, permanent losses — exploits public goodwill and breaks public trust. I deeply value that trust with other local lawmakers, including Supervisor Hilda Solis, Attorney General Xavier Becerra, who used to be my Member of Congress, and House Intelligence Committee chair Adam Schiff, who lives up to his title. 
One of the cures we have in a democratic society is the almighty right to vote. I notice that Assemblymember Wendy Carrillo didn't have a challenger in this election, which impaired the use of that power for the purpose of accountability.
Perhaps she took the message she could get away with just about anything. What a sad display of judgment. That is how an official gets un-elected. That is a bus no Californian should climb aboard. 
Ernie Powell