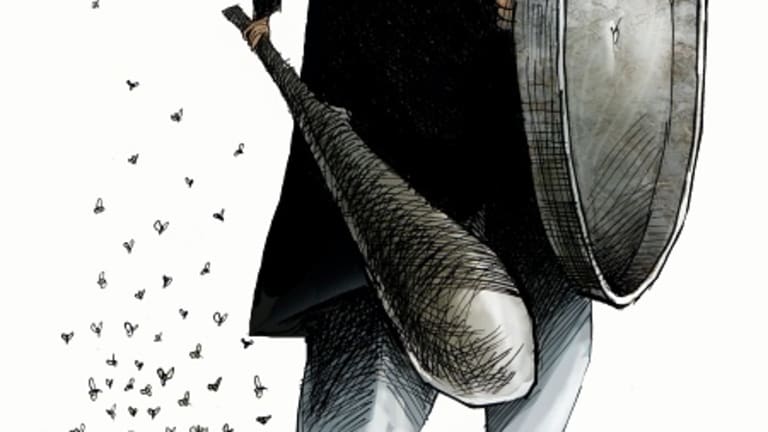 Beseiged in His Bunker
Holed up in his quarters and protected by armed guards, the leader refuses to admit inevitable defeat.
He inhabits a bizarre fantasy world, his mood swinging wildly between cold fury and deep despondency. Lickspittles rush to soothe the leader. The toadies coo their undying loyalty. They assure him that despite the seemingly insurmountable odds against him, he will persevere.
In 1945, Adolf Hitler and his inner circle so spent the last days of World War II inside in the underground Führerbunker in Berlin, the Nazi capital. Above ground, unstoppable Soviet troops had pierced the city's heart and were closing in on Hitler's lair. They were wiping out what was left of his army in Berlin, which Anglo-American bombers had already blasted to dusty rubble.
"Donald J Trump's behaviour in the Oval Office, after his Democratic rival Joseph R Biden Jr. was on the cusp of crossing the threshold of 270 electoral votes and achieved that milestone on November 7, uncorked a similar deluge of rants, delusions, a fake narrative, alternate reality and invincibility as witnessed by Hitler's Generals and staff in his end days," wrote Aninda Dey in a Times of India blog headlined, "Hitler and Trump: 2 megalomaniacs inside same bunker of defeat and disbelief."
Murray State University historian David Pizzo also sees parallels between how Hitler and Trump faced their all-but-certain demise.
Toadies coo their undying loyalty. They assure him that despite the seemingly insurmountable odds against him, he will persevere.
"Hitler had descended into a kind of madness," Pizzo said. "His Parkinson's [disease] was raging, and they were pumping him full of drugs. He was a wreck."
Added Pizzo: "I'm not a doctor, but Trump is clearly not well, and he is surrounded by sycophants who are just telling him what he wants to hear. That's the kind of thing Hitler created—you get essentially a circle of yes-men who are powering your fantasies.
"Everyone around Hitler kept making promises. The [German] army will come from Prague. Hitler is moving armies that don't even exist around the board."
Meanwhile, Trump--and the Trump cult--continue to bray, without a shred of proof, that he really won the election--in a landslide--but that the Democrats--in cahoots with the "fake news" media--secretly hatched a massive voter fraud scheme that cheated him of a second term. The sycophants left inside the bunker, er, White House, continue to promise--publicly anyway--their faith and fealty to the president.
"But the situation is better for Trump in that the Red Army is not showing up," Pizzo said.
"Dictators are diabolical, depraved, delusional and narcissistic, have a vicious animosity toward logic and reasoning, and their base belief in invincibility triggers their downfall," according to Dey. "Despite his paralysed mental faculties and severe health drawbacks, Hitler was unrelenting with his dictatorial attitude and immunity to logic in the face of a brutal rout....Trump's bouts of manic outbursts over alleged voter fraud and the Democrats stealing the election and his exhausting sparring sessions with the reality of the impending defeat bore all the hallmarks of the Führer as the rampaging Soviets razed Berlin to the ground."
Hitler, the murderer of six million Jews and the perpetrator of the bloodiest and most destructive war in history, killed himself rather than surrender to the "subhuman," "Jewish-Bolshevistic" Red Army and its allies--"mongrel" Americans and British "shopkeepers" who crushed his "master race" military machine.
Likewise, the Yankee George Wallace may never concede that Biden beat him fair and square.
"Hitler's refusal to concede was unprecedented," Pizzo said. "No other regime in modern history has fought to extinction--not even Japan."
While Trump may be on the way out, Trumpism seems likely to survive, even thrive, for some time anyway. While Biden is closing in on 80 million votes, Trump has nearly 74 million and counting.
Murray State historian emeritus Ken Wolf, a German history specialist like Pizzo, pointed out that "once Hitler was gone, Germans--East and West--tried hard to forget him. That does not seem likely here with Trump."
Berry Craig