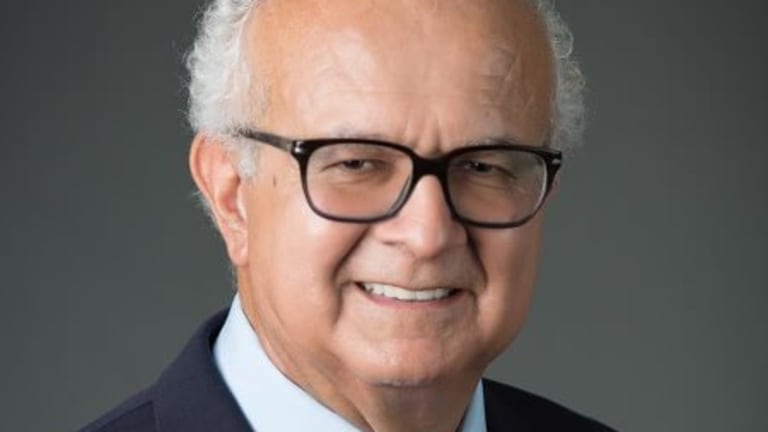 When Decency and Respect for Equality Mattered on a High Court
Mary A. Fisher: The only Democrat and sole Latino member of the California high court, Moreno was accustomed to beating expectations.
East Area Progressive Democrats To Honor Local Hero
In April 2009, California Supreme Court Justice Carlos Moreno received a surprise phone call from the White House. President Obama had selected him as a top candidate to replace retiring U.S. Supreme Court Justice David Souter. As a jurist, Moreno consistently favored consensus and compromise, and his life story made him particularly attractive to the White House.
The only Democrat and sole Latino member of the California high court, Moreno was accustomed to beating expectations. He propelled himself from the working-class neighborhoods of central Los Angeles to Yale University, which he attended on a full scholarship, and rose to become a state judge, a federal judge, and then a justice on the most important state court in the country.
Despite his potential nomination, which any immediate new controversy might doom, Justice Moreno made a bold move. A month after the call from the White House, he issued the lone dissent in the landmark challenge to Proposition 8, the voter-approved ban on same-sex marriage. "It was remarkable that he held to his position," Erwin Chemerinsky, Dean of UC Berkeley Law, said at the time. "It would have been very easy for him in a 6-1 case to make it unanimous," said the longtime court observer, "especially when he knew he was being considered for the U.S. Supreme Court."
Moreno's determination to defend the rights of same-sex couples "pushed him out from under the radar," said Jon Eisenberg, an appellate lawyer. "He took a position without regard to the consequences. That was unusual for him because he threw caution to the wind."
Sonia Sotomayor won the U.S. Supreme Court seat, and today, in the messy wake of Brett Kavanaugh's confirmation, Carlos Moreno is still stopped in passing by people affected by his courageous rulings and lauded by colleagues for his decency and good character. (In late August, Sotomayor made a low-profile visit to Glassell Park, reading from her bestselling children's book to elementary students and touring her namesake high school on San Fernando Road. She also frequently receives the compliments of admirers for her integrity and powerful example of barrier-breaking public service.)
Moreno made an enduring point about the incorruptibility of the state's guarantee of equal protection and its value to minorities of all types. Having joined three colleagues in recognizing the right of committed same-sex couples to marry in a 2008 ruling, Moreno reaffirmed in his lone dissent that the meaning of the state Constitution could not be warped and revised merely by 50-percent-plus-one vote on a ballot measure. Equal protection "cannot depend on the will of the majority for its enforcement," he wrote, "for it is the will of the majority against which the equal protection clause is designed to protect."
Come join EAPD this Sunday, October 14, for the Heart & Soul Awards to celebrate Carlos Moreno and two other beloved local heroes—U.S. Congressman Adam Schiff and executive director of the Coalition for Humane Immigrant Rights in LA (CHIRLA) Angelica Salas, a 1993 Occidental College graduate who earned an honorary doctorate in 2007 to honor her continuing leadership at the local and state levels to recognize the contributions and sacrifices of immigrants and to reform federal law.
When: 4-6 pm, this Sunday, Oct. 14
Where: 2501 Hill Drive, Eagle Rock, L.A. 90041
For Tickets: www.eapd.la/Donate or Contact 323-669-9999
Mary A. Fischer