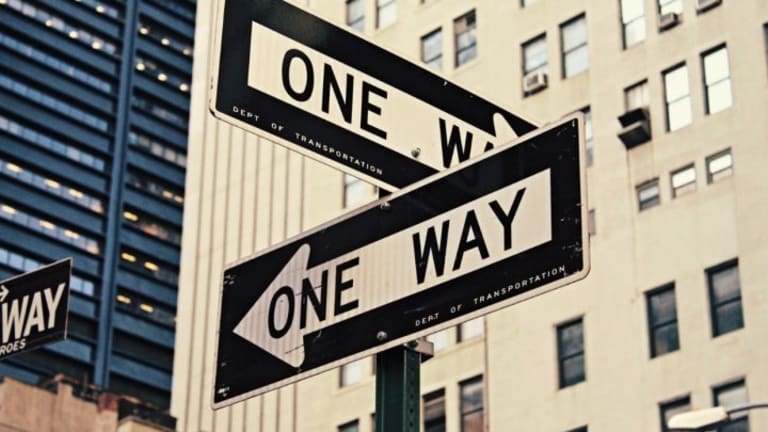 Career Development in Another Country
Learning to deal with life in another country always requires some adjustment, which can be one of the most stressful periods of your life.
What do you need to know when you move?
If you are considering moving for your career, then you should know that moving abroad is could be one of the best steps that you can take in terms of career advancement.
Whether short or long term, it can help you gain valuable experience and turn you into more of a professional. However, working abroad is not always easy.
The early stages of a move may require international delivery of your belongings.
Learning to deal with life in another country always requires some adjustment, which can be one of the most stressful periods of your life.
The only way to deal successfully with this admittedly difficult situation is to prepare for it and know all your options before actually moving abroad.
In this article, we will discuss the most important things to know when you move abroad for your career.
Lifestyle changes
Moving abroad can lead to several lifestyle changes. It is essential to carefully consider the differences in climate, language, culture, work ethics, and quality of life when moving.
A few trips to further explore this place would be beneficial, ensuring that your needs and expectations are met. Remember to ask yourself, will my quality of life be improved or compromised? If this is the last option - are there any factors that could compensate for this, such as an increase in remuneration?
I spoke recently with a friend who was seriously considering moving to Dubai, UAE (alongside with moving to Saudi Arabia, duh), as a software specialist.
He didn't think much about the climate and went quite far with his application when he realized that his extreme dislike of hot weather would make it hard for him to live there (so he ended up going to Brazil, well played, Ryan, well played).
Another former colleague found that moving to Australia would be of great benefit to him, as outdoor living and specialized sports were essential.
The key is to do your homework beforehand, so you know how different changes will affect you and your interests.
Establishing a social network
Any move abroad will result in the loss of your existing social network. It is good to take into account the potential for a new social network when considering a job. Are there regular social events organized by your new employer? Do you have any friends in the neighborhood? Will you live in a lively or isolated place?
Wherever you move, you will likely have to take the initiative to meet new friends. Look for ways to meet like-minded people through sports clubs, courses, and leisure activities. It may take some time before your new network is established.
Visa considerations
Most countries require a work permit or visa. You usually need to get a firm job offer before you can apply for a visa. Employers typically apply for a visa on your behalf. However, you should make this clear before you accept the job.
At present, EU citizens do not need a work permit or visa to work legally in any other European country. However, this is likely to change for UK citizens, depending on the conditions agreed during the UK Brexit negotiations in 2019.
There are many mobility incentives and specialized visas for skilled workers to encourage foreign candidates to help fill the skills gap. Besides, countries such as Australia and Canada have a scoring system of visas for those who want to settle permanently (check out this
immigrating to Canada from US).
In the US, the H1-B visa, which requires an applicant to have a higher degree and specialized knowledge, is usually used for researchers or those working in a technical field.
Shorter exchange programs for scientists can be implemented on the J-1 visa. For more information on the criteria, it is best to visit the US Visa pages on the State Department's website.
Also, check the website of the respective foreign embassy for specific information on the country you are going to move to. Some countries require a foreign passport valid for a specified time after your arrival date - so check if this applies to you.
Finances And The Local Cost of Living
Once you have been offered a job, you should get a clear idea of what your salary and expenses will be. Make sure you have adjusted your pay to the local minimum wage. Find out about the cost of renting a domestic property as well as the cost of living that you will have to consider.
Opening accounts with local banks can take some time and may require a personal visit. There are many articles about opening bank accounts for former clients moving to certain places. Therefore, do this research in advance. Also, use your future employer as a source of information.
Relocation and Associated Costs
Check with your employer to see if they will cover the cost of moving. Find out what the budget is, and it's content. (e.g., furniture delivery, transportation costs, purchase of household appliances upon arrival). Alternatively, see if they can refer you to a recommended international moving company that can help you.
Find out if they can help you with temporary housing at the time you move, or if they can refer you to a recommended agency that can do this. They will be happy to help you as much as possible.
Figure out the cost of furniture and other goods in your destination country. If they can be purchased relatively cheap in your new location, consider whether it is worth shipping them or not.
You could also decide to sell some of your items at home and repurchase them when you arrive if it makes financial sense.
Your Future Employment And Career Prospects
Before you move to another place, it is vital to understand your future employer fully. Find out as much as possible about who you will report to. How are things going with those who work on their team? What are the promotion options, and do they meet your expectations? Try to learn more about your employer's work ethic and how it fits yours. If possible, contact your work colleagues or ask to talk to someone who performs a similar role in the organization for more information.
Renting or Selling An Existing Property
Depending on whether the position you are applying for is temporary or permanent, you might want to consider renting out or selling your existing property.
Many people prefer to rent out their place, especially if they may return in the future. This has the added benefit of extra income. If you do not have friends and family close to your house, or if they do not want to deal with rental issues, it is wise to use a rental management agency. Keep in mind that there will be additional costs involved.
In the UK, for example, agencies usually charge 12-15% of the rental income for property management. The extra costs include preparing an inventory, checking gas and electricity, and any emergency work or call that is required during your absence.
Family
If you want to visit your home country regularly to see your family, think about the cost of traveling back to see them. How easy will it be to get back in an emergency?
If you have a young family that is moving with you, you will need to consider a new school, kindergarten, and pre-school options. You will also need to consider the costs and how your children are integrated there?
If your position is temporary, consider choices for international schools that will meet the expected levels when you return home.
Tax Treaties
Several countries have bilateral tax agreements defining the rate at which a non-resident will be taxed on his or her income, pension, and dividends when moving. This also avoids double taxation in your country and abroad.
There may be a tax exemption period in the host country. You will be taxed if you stay after the exemption period, which can significantly change your finances.
Make sure you know the terms of the relevant tax treaty between your home country and the country you are moving to. In the UK, for example, there are over 100 such treaties with different countries.
Residents should complete form P85 to let their national tax office know that they are moving. Remember to inform the equivalent tax authority in your home country and find out if you will still be obliged to pay tax in your home country.
Working abroad can also affect your state pension, so make sure you check your pension status as well.
Researching Your New Location
Before moving, it is vital to visit the country and the exact location that you are moving to some times, if possible. Use your network and employer to get an idea of what everyday life can be like.
Consider the following things:
Which areas are best to live in?
What does a daily trip look like?
How does it compare to home?
What kind of change can you expect?
Look for articles about former parents to learn about their experiences and post them on the relevant old parents' forums on the Internet if you have unanswered questions
The Bottom Line
So if you are planning to move abroad for career development, there are many things to consider.
These may include things like where your new location will be, or will it be a place where you will thrive?
All of these things can be stressful. However, if you plan carefully and consider everything you need to know, it can be a satisfying experience.