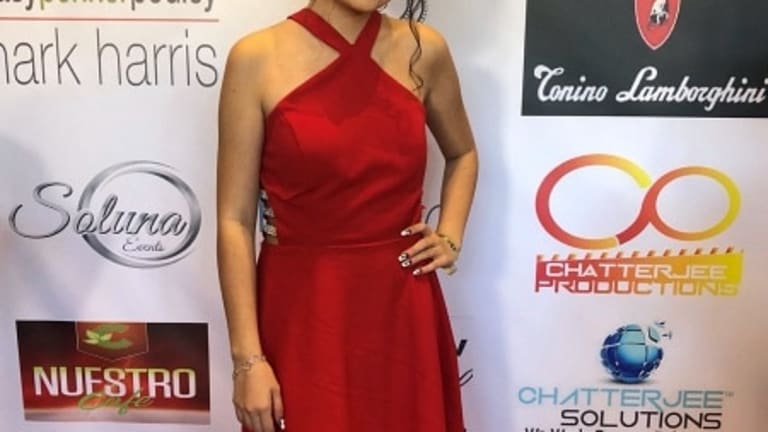 Award-Winning Actress Chalet Lizette Brannan: Awards and Recognition Motivate Me to Push My Boundaries Even Further
A​t just 15 years old, Chalet is already a 16-time nominee and eight-time winner recognized by prestigious organizations
There is nothing quite like the appreciation felt when recognized by your peers. While many people say they aren't in it for the awards, the truth is awards and recognition can drive even the humblest of us, helping us realize levels of success we may have only dreamed of. Every industry has its rewards, but any actor will tell you that it is hard to make it in the film industry. Still, it's even harder to reach award-winning status, which pushes award-winning actress Chalet Lizette Brannan to push her boundaries in her career.
A​t just 15 years old, Chalet is already a 16-time nominee and eight-time winner recognized by prestigious organizations like The Young Artist Academy and The Young Entertainer Awards. Named an Eligible Oscar Award Nominee for her role as Abby in the award-winning film 'Tinker,' Brannan's career is off to a remarkable start. "Acting and singing are my passion," states Brannan. "There is absolutely nothing better than becoming a character and telling their story. It's mesmerizing."
Having started at such a young age, Brannan is no stranger to the hard work her career demands. The recognition doesn't come easy, and it takes a lot of sacrifices. An ambassador for The San Diego Kids Film Festival, Brannan enjoys the fact that her notoriety inspires other kids to follow their dreams. "I want to prove that with hard work, you can do anything," explains Brannan. "Sometimes, kids are overlooked, but talent is talent, no matter your age."
Awards are a big deal to Brannan, yes, but she says it doesn't stop there. "I know that once I have been recognized for a role or a part, it's time to step up my game and do better next time," says Brannan. "Never rest on your laurels if you want to get ahead." Brannan has a great attitude when it comes to winning. She believes that awards aren't where your career ends but actually where it begins.
With major movies on Brannan's horizon, including the mafia-inspired drama For Nothing, Renegades, and Hemloch Manor slated to include megastars Val Kilmer and Michael Madsen, 2021 is shaping up to be a big year for her. "This business is all about pushing yourself and learning more, and that is exactly what I intend to do," Brannan says. While awards may be the tip of the iceberg for most, for Chalet Lizette Brannan, it's just another step towards her future.
Sponsored