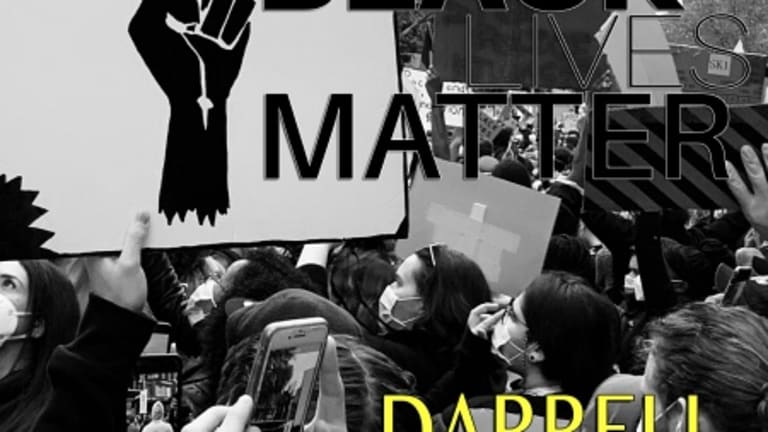 Darell Kelley: Singer or Influencer?
Darrell Kelley - He has made his melodious voice a weapon. A weapon that never misses its target and always hits the heart of its millions of fans.
We have always heard "some heroes don't wear capes" and if there would be any list of such heroes, Darell Kelley would surely be at the top of the list. Yes, the international hit R&B pop artist, Darell Kelley has set up a very inspiring example by raising his voice against injustice, by being the hope to the oppressors, and using his power to eradicate evil from society.
There would be no better way to describe him than calling him a man wearing many hats because the music activist for all, Darell Kelley is not just a singer what you all consider him to be but he is playing many roles at once. The one in all personality is a performer, singer, songwriter, social activist, spiritual leader, and entrepreneur. So many roles to perform but promoting his message remains a priority because that's what he is living for: to prevail against injustice and to unite everyone.
He has made his melodious voice a weapon. A weapon that never misses its target and always hits the heart of its millions of fans. People are not just fans of his voice but the cause behind it. The way he puts out his feelings, his aim, and his message into words via his soundtracks have done only good so far. His songs have not only inspired his fans but also have sparked the desire to struggle against injustice.
Releasing back-to-back hits like " Vote Him Out," "The Coronavirus," "Systematic Racism" and "Police Brutality", Darell has highlighted his message in every way possible and through every "word" possible. He has made it his mission to spread love through his songs and his increasing fan following is showing this already. "When will the world focus on problems that do need to be solved?"- his own words have clarified his mission to a whole new level.
It is usually said consistency is the key to success and here we have a legendary example of this saying in the form of the great influencer and an inspiration to all, Darell Kelley. Although his songs didn't bring a big change in the happenings of America he continued working to prevail justice and is doing it in present too. The multi-talented singer has used his musical gift every single time to bring a change around him. His recent single "Systematic Racism" is released in response to the murder of Daunte Wright, lamenting his death and the hundreds of other unjustifiable killings.
Likewise, he further brought other issues into the spotlight with his songs like "Why Lie The Queen," where he stands up for the Queen.
All these are the reasons why he has a huge fan following on sound cloud and youtube. His songs are easily available on social media platforms like youtube, sound clouod, and Deezer. His fans also love to connect with him on Instagram because he is easily approachable there.
Struggling to bring a shift in the world, Darell has seamlessly, successfully, and eventually made his way to spread his word as far as possible and as deep as possible into the hearts of his fans. He deserves more popularity, more fame, and support to widespread his message even more and bring a change in the world.
Britta Hedlung