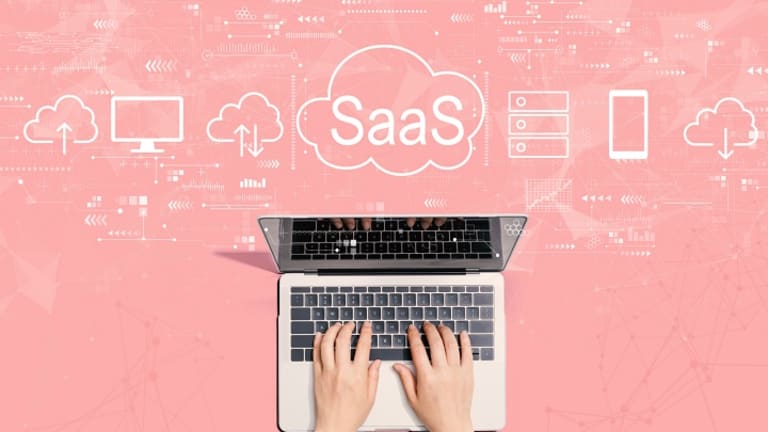 How SAAS Can Change Work Practices
As SAAS solutions are cloud-based, you no longer need all that hardware so your costs and energy consumption (and the accompanying bills) can plummet.
In the digitized 21st century world, all manner of industries and business are looking to improve their efficiency and cost effectiveness while also seeking to maintain a happy workforce, all while reducing their overall carbon footprint. Organizations are increasingly looking at new technology to meet these requirements, and more and more companies are turning to SAAS license optimization solutions. Software as a Service (SAAS) is a model where businesses move their software systems and data storage away from in-house servers kept on their own premises to cloud-based apps hosted by a service provider and accessible via the internet. This migration is increasing and as more companies reap the benefits, the world is sitting up and taking notice. Here are some ways SAAS can change work practices.
Operating more affordably
It's a game changer, particularly for start-up and small to medium enterprises who are often at a major disadvantage when it comes to competing with big business due to high running costs. The costs of using hardware and software with an in-house server can eat up both your cash and your resources. To run this system successfully, you need a dedicated IT team to set up and maintain it, and someone must be permanently present to fix it should it crash, be damaged or broken. You also need to keep the server in a specialised environment with high levels of ventilation and dryness, and this can gobble up large amounts of energy. You also need the insurance of a back up system should a hurricane or flood put your server out of action.
As SAAS solutions are cloud-based, you no longer need all that hardware so your costs and energy consumption (and the accompanying bills) can plummet.
As SAAS solutions are cloud-based, you no longer need all that hardware so your costs and energy consumption (and the accompanying bills) can plummet. You can outsource nearly all the IT requirements usually required to maintain your systems and troubleshoot problems. SAAS providers also offer flexible packages on a subscription model so you only buy the software you really need as opposed to buying chunks of hardware and software that have elements you don't need and won't use. The subscription model means it's also easy to cherry-pick software on a temporary and ad-hoc basis, for example to undertake a one-off project. Waste is minimized!
Mobility
Businesses processes are far more streamlined and so much less hassle with SAAS. Workflows are improved enormously with all files and data being held in a central location, this also makes processes and people far easier to manage and monitor. You don't need any manual software or hardware installation and your provider will also take care of software updates as they become available. All that's required is for the business owner to sign up to the service and give access to the appropriate people. The cloud-based nature of the systems entails everything can be accessed by authorised users anywhere in the world, so long as they have a stable internet connection. This allows employees to work remotely, which makes your operation wonderfully flexible and mobile, and modern. The march to remote working was already in motion before being turbo-boosted by the COVID-19 crisis – the ability to offer remote working is now more invaluable than ever. When you are searching for talent, remote working allows you to cast your net over enormous geographical distances too.
Environmental Sustainability
SAAS systems also offer major environmental benefits. IT services consume enormous amounts of energy; a 2018 study from the Microsoft Corporation and WSP USA (1) showed that data centers accounted for 1.8% of the total amount of electricity consumed in the US annually – enough to power 6 million homes. Not only do servers eat energy and generate huge bills just to operate them, but they're also generating hefty greenhouse emissions through their life cycle. Raw materials are needed to manufacture and assemble the equipment, then there's transporting the server from the factory to fitting it in your office. You then burn through energy running the system and at the end of its lifecycle, you've got to dispose of it. The same applies to the hardware you're using linked to the server – they're all using energy and your processes are likely producing reams of paper. Cloud-based SAAS systems help you go paperless with centralised storage so you no longer need to produce all those endless printed documents.
Insights
Not only is all your data centralized in one location, but you can do so much more with it, and really understand both what's going on in your business and the best ways of marketing your product or service to your desired audience. The majority of SAAS providers offer excellent data reporting and business insight tools as part of your package, and even the smallest of start-ups can use the many free trials of these apps that are available. For example, the SEMRush marketing platform offers a 7 day free trial so you can try it and see if it offers value to your business without spending a penny, you can find out more about SEMRush pricing on a number of SAAS review websites which you can also use to compare other SAA providers. Using these platforms, it is easy to create financial, sales, marketing and other reports as you require them, helping you to both understand where your business is at on a real-time basis and share key information with workers, partners and customers, however you choose to communicate it.
Collaboration
As the world becomes more digitized, the importance of collaboration in business grows along with it. While your vision and ethos may be strong, the closer your team, your partners and customers work together, the more successful your business will be. SAAS systems offer programs and apps that make it far easier for everyone to work as a team; essentially they create a centralized workspace where your workers, partners and clients can work together. People from multiple locations can access a single file and make contributions and changes to it, and do it in a real-time, simultaneous and recorded manner. Far smoother, quicker and more productive then sending ever larger versions of a project back and forth between stakeholders, with huge efforts needed to make sense of the file and keep everything in sync. Files can easily be corrupted or deleted in transit, with information going missing either partially or wholesale. Many hours can be lost trying to track down or recreate files and documents, and often many internal and external client meetings are needed to get everything running smoothly again. These collaborative tools also make remote working even easier, as it is not just a matter of your employees being able to access your system, but they do it in an entirely smooth and co-ordinated way. Using these SAAS tools will save you time, increase your profits and make for a flexible, happy and healthy workforce.