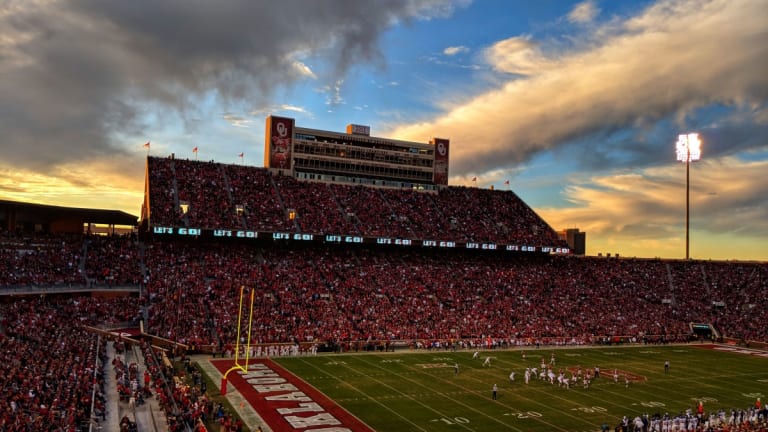 Intercollegiate Athletics: The University Money Pit
Frank Fear: There's pressure to decide where to allocate resources which means figuring out where intercollegiate athletics fit in the scheme of things.
UC Riverside Tackles Big Issue in Intercollegiate Sports—How to Pay for It
Higher education gets Progressives' attention for a variety of reasons. Money issues—college costs and debt—are two. And while today's topic is also about college costs, it is not a topic that gets much public attention.
It is the cost of intercollegiate athletics at major sports-playing public universities—specifically one dimension of public costs—subsidies to intercollegiate athletics in the form of university fund transfers to athletics and student athletic fees. According to USA Today, the total amount nationally came to about $3 billion in 2019 (pre-COVID) across America's 277 major (Division 1) public sports-playing universities.
Those schools fall into two categories. Big-time sports universities, which total around 60 schools across the country (e.g., Ohio State, Alabama), generate a lot of revenue through sources like ticket sales, media rights, merchandising arrangements, conference allocations, and major donors. Those schools need no or limited subsidies to balance the athletic books.
There's pressure to decide where to allocate resources which means figuring out where intercollegiate athletics fit in the scheme of things.
In California, for example, UCLA reported spending over $127 million on intercollegiate athletics in 2019, and only about 2% of that amount (about $2.6 million) was subsidized. Cal-Berkley spent a bit less than the Bruins overall ($107 million) and, through a series of budget transfers, the subsidy amount was zero.
But it is an entirely different story at over 200 American's major public sports-playing schools.
Those programs need considerable subsidy assistance to make ends meet. Case in point is the eight California-based members of the Big West Conference. In 2019, total subsidies for those public Golden State schools amounted to $158 million.
At Cal-Northridge, for example, subsidies accounted for 85% of $19 million in athletic revenues. It was 80% at Fullerton's $20 million. And then there's UC Riverside. The Highlanders ranked #1 nationally in terms of the percent of athletic revenues that came from subsidies—a whopping 91% of $23 million.
The Big West is not alone. Two schools in the Western Athletic Conference are on the top ten subsidy list (combined subsidy allocations, $38 million). And Sacramento State—another top-ten school (playing in the Big Sky Conference)—had $27 million in subsidies.
What is being done to remedy this fiscal imbalance? Even though it is a national problem—pervasive and deep—that answer is … (drum roll) … it is not a collective priority. And that conclusion makes what is happening at UC Riverside especially compelling. Officials there are taking the bull by the horns to fix their broken athletic budget.
UCR is located in the ''Inland Empire" area of Southern California (Riverside and San Bernardino counties), east of Los Angeles. A research institution with a diverse student body, U.S. News and World Report ranks it as a top-100 national university.
But there are funding issues, something that Teresa Watanabe described well in her recent article published in the LA Times. Among other things, Watanabe describes the impact on UCR's facilities and student services.
In this COVID-afflicted budget environment, there is significant pressure on higher education to establish priorities and decide where to allocate resources. That includes figuring out where intercollegiate athletics fit into the scheme of things.
And to cope on the athletic side, many schools are trimming their athletic portfolios by dropping teams. Stanford cut 11 of its sports teams, including men's gymnastics and women's field hockey. The University of Hartford announced that it would move from playing major sports to competing in the lowest NCAA division, Division III (for local reference, Occidental College is a Division III college).
Last year, a UCR budget committee proposed an even bolder step—"eliminating athletics altogether,' and replacing it with "a more robust intramural program." Report recommendations were not kindly received by some on campus and beyond, and current chancellor, Kim Wilcox, created an "Athletics Working Group" last Fall "to conduct an external review of UCR Athletics as well as to assess the challenges and opportunities it offered."
The AWG's report, released last week, offers an alternative. The AWG recommended that "UCR Athletics and all the 17 sports found within would continue to compete at the Division I level within the Big West Conference." In accepting the AWG's recommendations, Chancellor Wilcox declared:
"Beginning immediately, Intercollegiate Athletics will implement a three-year financial and operational plan to achieve substantial permanent budget reductions, increase externally generated revenue, and move toward financial stability."
Riverside wants to fix the problem, and it used deliberation with consensus-building to develop a plan. Bravo!
And while I am passing out bouquets, let me throw one to the Slugs. In 2016, over 60% of UC Santa Cruz undergraduates voted to assume a 180% increase in their student fees to retain intercollegiate athletics at the school. It was their choice—taxation with representation—and they took it.
Primers in leadership we have at Riverside and Santa Cruz. Engagement! Alternatives to having executives in closed-door meetings deciding others' future. Progressive, indeed.
You can listen to this essay on my podcast channel, Under the Radar with Host Frank Fear.
Frank Fear