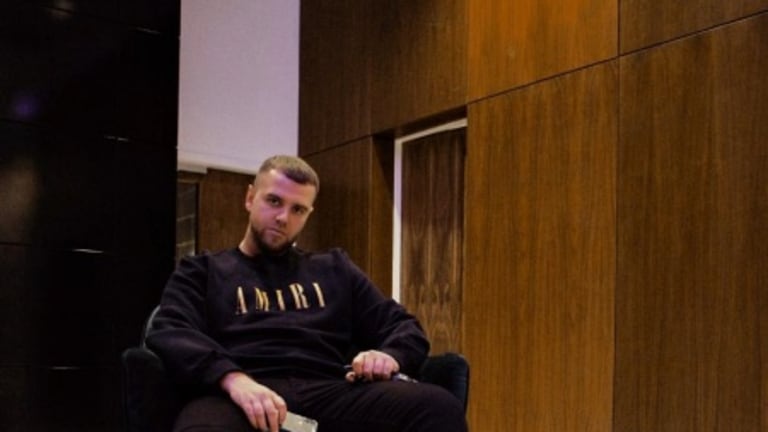 Entrepreneurship Boils Down 'No Excuse Mindset' - Jack Dean
The rapid burgeoning growth set the stage for him to incorporate his jewellery company, Jeweller Jack Ltd.
Many people suggest strong entrepreneurship is rooted within a smart idea or an intelligent product. But for UK based, star studded jewellery company boss Jack Dean, its all about motivation.
This main principal led Jack Dean from a promising career within sport to becoming the CEO of his company, Jeweller Jack Ltd. As a young child, the future was bright for Jack. He grew up in a strong family household in Sheffield. A luxury enterprise was nothing more than a long term dream for him when left high school and relocated south to London where he would pursue his next chapter in professional football with Fulham FC.
After a slow start in full time football and multiple difficulties within the period of around three years in the capital, Jack started to plot and later, make his first step into the business world. He says he has never asked for advice or help along the way and remains 100% completely self made.
In fact, It turned out he had a natural love for all things jewellery. In his early twenties, he researched the market and formed connections within the industry. He travelled across the UK, buying and selling all types of jewellery resulting in a new found blueprint for negotiation, deal making methods, business scaling and profit margin. "Nothing happened overnight. If I wanted to make more, I had to move more and make quicker decisions on a daily basis. Even on the days when i was so tired and happened to be at the opposite end of the country to where the next potential deal could be"
The rapid burgeoning growth set the stage for him to incorporate his jewellery company, Jeweller Jack Ltd.
Now, as of today, well established and front running in bespoke designs for high profile athletes, his know-how and experience have seen his VIP clientele swiftly grow overseas to Europe and beyond.
According to Jack when asked on entrepreneurship advice he would give to the next generation of aspiring entrepreneurs he says "Make decisions like your life depends on it. Learn to live and work under pressure as quick as possible, take calculated risks and be fearless"
Follow his journey on Instagram @jackdean
Recommended Resource: There are many vital aspects to running a small business, and each state has its own rules and regulations to consider. This resource helps entrepreneurs by simplifying the process.