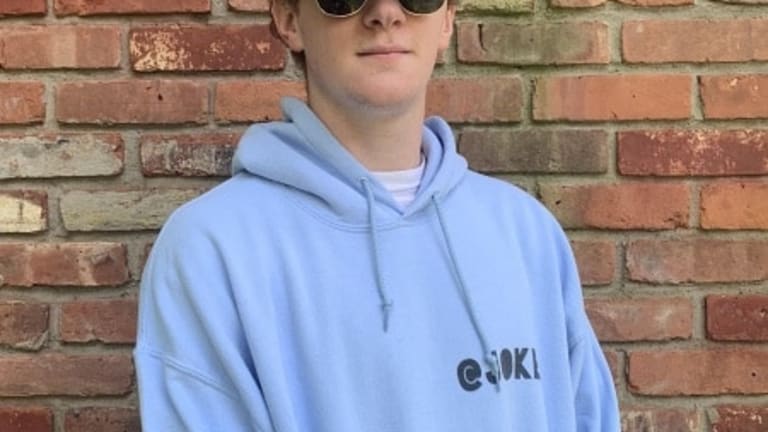 John Meehan: An Entrepreneur Below the Age of 25 to Watch
His @Joke account now generates a weekly revenue and has paved the way to connecting with celebrities
They say that laughter is good for the soul. John Meehan knows how very true this is. Meehan, who is currently a sophomore studying Entrepreneurship at Quinnipiac University, turned to comedic content on social media when his father suffered from a stroke in 2013. That account eventually evolved into something successful - something that John didn't originally foresee, but is something that has now become part of his daily life, and has given direction for his future and his career.
Over the last five years, John, who has been named one of the top 15 young entrepreneurs to follow in 2020, has managed to grow his Instagram account, @Joke from zero followers to over one million of followers. His natural business sense began at a young age. He was already using social media as a way to put comedy in his life, but when he was a freshman in high school, he really began to see the potential for business growth. His @Joke account now generates a weekly revenue and has paved the way to connecting with celebrities - and he hasn't even reached his twentieth birthday.
His @Joke account now generates a weekly revenue and has paved the way to connecting with celebrities
His account now reaches tens of millions of people per week, and it isn't the only account that he has started. John has successfully created other Instagram accounts that ended up being so popular that sold them, generating even more revenue for himself off of social media. He has used his platform to work with and build connections with public figures and brands such as Shaquille O'Neal, Elite Athletic Gear, AmpMe and FashionNova.
But he hasn't gotten to where he is now without his fair share of hardships. His accounts have been hacked multiple times - any IG account holders nightmare. He has even lost money, but has learned his lessons from those mistakes. He has had to grind and hustle when he wasn't emotionally or mentally able to, but he realized that hard work and dedication result in meeting (and even exceeding) goals. So he kept at it, eventually giving rise to the success that he now weekly profits from.
John has an intuitive knack when it comes to business, and he plans on expanding that knowledge by receiving his MBA at Quinnipiac University. But he doesn't plan on keeping his success just for himself. Through his IG accounts, he has been able to create a strong business sense and experience - and that has expanded beyond just IG. He is constantly working on innovative ways to be the next big thing in terms of entrepreneurship and business success.
But he also wants to focus on making a positive impact on the lives of millions of people - just as social media had a positive impact on him, while bringing comedic relief to his life. John recognizes that he generated his own success at such a young age, and through his education and continuing to build connections with people, it is his hope to "be able to share that and my knowledge with as many people as I can."
Sponsored