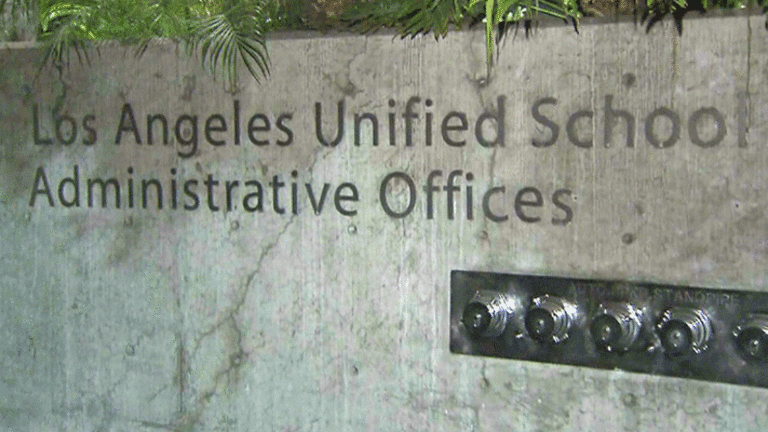 LAUSD: Due Process Not Optional
Cheryl Dorsey: Jorge Urquijo and Frank Cabibi both admitted during their depositions that neither had interviewed me on the charges for which I had been terminated, yet both signed off.
In March 2015, after I filed a race and gender discrimination complaint against my supervisor, Frank Cabibi, Deputy Inspector General, Office of Inspector General (OIG) at the Los Angeles Unified School District with Office of General Counsel (OGC), Equal Opportunity Section (EOS) Supervising Investigator, Cheryl Broussard I was retaliated against.
After complaining, I was subjected to collusion, collaboration and conspiracy. A hostile, toxic work environment came first. I was set up to fail—sabotaged and singled-out—facilitated by violating District protocol and policy. My character and work ethic had been impugned.
Then-superintendent Michelle King ignored my complaint, a violation of the LAUSD policy. Frank Cabibi lived to offend again. On March 9, 2018, Cabibi was forced to resign in lieu of termination;a closely guarded LAUSD secret.
Michelle King allowed the allocation of thirty-plus District staffers, including in part, OIG Inspector General, Ken Bramlett, Frank Cabibi and Supervisory Investigator Jorge Urquijo whom I refer to affectionately as the "unholy trinity"; Michelle King, OGC General Counsel David Holmquist, attorneys Lynn Ibara, Kathleen "Kate" Collins and Lorri Gossett; current Superintendent Vivian Ekchian; OIG staffers Kent Kuniyoshi, Cira Zamora, Melinda LeDuff Menefee—all apparently purposed to malign my reputation.
I was sent home and ordered to have no contact with OIG staff. In a certified letter, IG Ken Bramlett promised that I'd be "contacted when the investigation was complete." Well, I was never "contacted".
In March 2016, a Notice of Unsatisfactory Service (NOUS) was issued sustaining the charges, with a "no discipline" recommendation. This is important because "no discipline" means the employee can't grieve the discipline. Sneaky, right? That March NOUS stood as is and became foundation for the next NOUS I was served.
In May 2016, Melinda LeDuff Menefee, Staff Relations Manager, participated in the issuance of a second Notice of Unsatisfactory Service (NOUS), recommending termination.
On June 10, 2016, while Ekchian considered my employment status, Bramlett sent her an email with links to articles I had written complaining about the retaliation, "for her reading pleasure".
So, then it should come as no surprise that Ekchian recommended my termination and the Board of Education adopted the recommendation on June 14, 2016.
Well, Melinda LeDuff Menefee, you were right about two things; "she won't be getting her job back" and "wehaven't heard the last of her."
Fast forward to April 2018. During a recorded deposition, Cabibi affirmed that "as a matter of fundamental fairness the subject of the investigation should have an opportunity to present their side of whatever the alleged misconduct is…"
Specifically, Cabibi, under oath, acknowledged that, "it is essential" to interview the subject of the investigation, "Because that's the person that has information that they may share with you that you might not have." However, according to Cabibi, OGC attorney Lynn Ibara conducted the investigation and, "I'm not gonna be able to say that for some other investigative entity. They have their protocols and they do whatever they do. In my investigations that I've conducted, in a majority of them I've interviewed subjects." Well, okay, Frank, but you, sir, signed off on the NOUS in March 2016 and May 2016; attorney Lynn Ibara did not.
During Urquijo's sworn testimony he said (in part) an investigation required the "target's responses… They may have mitigating circumstances that may provide you information that would dispel any of the witnesses. I've seen cases where there's vendettas … there are situations where employees who don't have full knowledge of what's going on … They don't like the person and here you go … That and also incomplete information that on the surface it looks that way, but once you dig deeper you'll find different."
Jorge Urquijo and Frank Cabibi both admitted during their depositions that neither had interviewed me on the charges for which I had been terminated, yet both signed off.
Jorge Urquijo and Frank Cabibi both admitted during their depositions that neither had interviewed me on the charges for which I had been terminated, yet both signed off.
Cabibi further admitted under oath regarding my retaliation complaint that I "also had the right to expect that the district would take that complaint seriously… that the district would vigorously investigate that complaint".
Bramlett acknowledged under oath that he ignored my pleas to stop the retaliation testifying that "there had been no retaliation against her nor would there be… I believed Mr. Cabibi."
During Bramlett's sworn deposition, he conceded, that my not being interviewed was a "serious violation of due process".
Did they unholy trinity just confirm they violated my due process rights?
To the extent that the unholy trinity have nearly 90 years of professed investigative, supervisory and management experience between them, I find it mind boggling that they would support a disciplinary process that denied me due process.
I'm certain I'm not alone. And you're not alone either.
Cheryl Dorsey