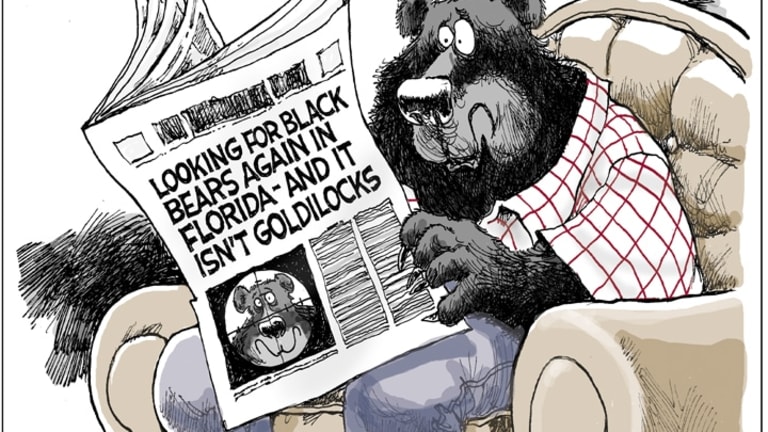 Libertarianism Devolves to Feudalism
The libertarians descended into accusing one another of statism, leaving individuals and groups to do the best (or worst) they could.
The nightmare that is libertarianism
If you have read Dark Leviathan: The Silk Road might have started as a libertarian experiment, but it was doomed to end as a fiefdom run by pirate kings, you already know libertarianism devolves to feudalism, but here's new validation for that observation:

From The Town That Went Feral: When a group of libertarians set about scrapping their local government, chaos descended. And then the bears moved in.

[The New Republic, October 13, 2020]….Hongoltz-Hetling is an accomplished journalist based in Vermont, a Pulitzer nominee and George Polk Award winner.
A Libertarian Walks Into a Bear: The Utopian Plot to Liberate an American Town (and Some Bears) sees him traversing rural New England as he reconstructs a remarkable, and remarkably strange, episode in recent history.
This is the so-called Free Town Project, a venture wherein a group of libertarian activists attempted to take over a tiny New Hampshire town, Grafton, and transform it into a haven for libertarian ideals—part social experiment, part beacon to the faithful, Galt's Gulch meets the New Jerusalem….

The Free Towners spent years pursuing an aggressive program of governmental takeover and delegitimation, their appetite for litigation matched only by their enthusiasm for cutting public services.
They slashed the town's already tiny yearly budget of $1 million by 30 percent, obliged the town to fight legal test case after test case, and staged absurd, standoffish encounters with the sheriff to rack up YouTube hits.
Grafton was a poor town to begin with, but with tax revenue dropping even as its population expanded, things got steadily worse. Potholes multiplied, domestic disputes proliferated, violent crime spiked, and town workers started going without heat.
The libertarians descended into accusing one another of statism, leaving individuals and groups to do the best (or worst) they could.
"Despite several promising efforts," Hongoltz-Hetling dryly notes, "a robust Randian private sector failed to emerge to replace public services." Instead, Grafton, "a haven for miserable people," became a town gone "feral." Enter the bears, stage right….

What was the deal with Grafton's bears? Hongoltz-Hetling investigates the question at length, probing numerous hypotheses for why the creatures have become so uncharacteristically aggressive, indifferent, intelligent, and unafraid.
Is it the lack of zoning, the resulting incursion into bear habitats, and the reluctance of Graftonites to pay for, let alone mandate, bear-proof garbage bins?
Might the bears be deranged somehow, perhaps even disinhibited and emboldened by toxoplasmosis infections, picked up from eating trash and pet waste from said unsecured bins?
There can be no definitive answer to these questions, but one thing is clear: The libertarian social experiment underway in Grafton was uniquely incapable of dealing with the problem.
"Free Towners were finding that the situations that had been so easy to problem-solve in the abstract medium of message boards were difficult to resolve in person."

Grappling with what to do about the bears, the Graftonites also wrestled with the arguments of certain libertarians who questioned whether they should do anything at all—especially since several of the town residents had taken to feeding the bears, more or less just because they could.
One woman, who prudently chose to remain anonymous save for the sobriquet "Doughnut Lady," revealed to Hongoltz-Hetling that she had taken to welcoming bears on her property for regular feasts of grain topped with sugared doughnuts.
If those same bears showed up on someone else's lawn expecting similar treatment, that wasn't her problem. The bears, for their part, were left to navigate the mixed messages sent by humans who alternately threw firecrackers and pastries at them.
Such are the paradoxes of Freedom…. Caught up in "pitched battles over who was living free, but free in the right way," the libertarians descended into accusing one another of statism, leaving individuals and groups to do the best (or worst) they could.
Some kept feeding the bears, some built traps, others holed up in their homes, and still others went everywhere toting increasingly larger-caliber handguns.
Mark Dempesy
It's Simpler Than it Looks