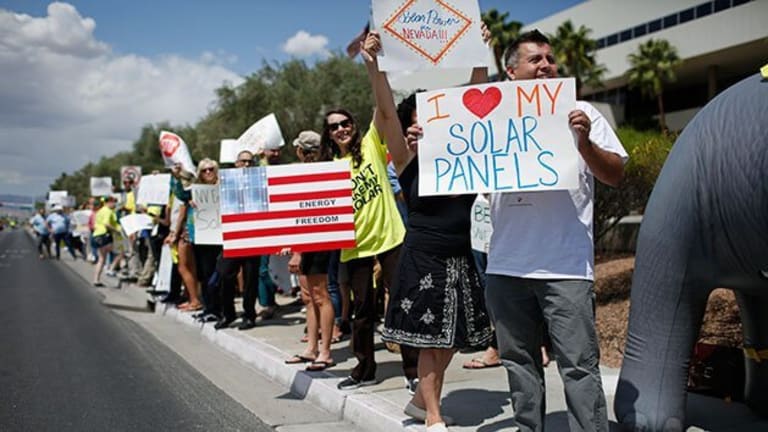 Today's Hot Topics from LA Progressive's Partners
Check out these article from the LA Progressive's partners in The Media Consortium. Nevada Solar Power
Check out these article from the LA Progressive's partners in The Media Consortium
Tim McDonnell, Mother Jones— "The fallout [from the solar decision] has been so severe on both sides of the aisle," said Barbara Boyle, a Sierra Club staffer in Nevada. "I think there's going to be a lot of activity in the caucuses related to the issue."
End Citizens United: Reform Group or Cash Cow?
Danny Goldberg, The American Prospect—A new multimillion-dollar PAC that claims to promote campaign finance reform has drawn progressive fire over its aggressive fundraising tactics.
Digital Crackdowns on the Sex Trade Can Put Sex Workers at Risk
Holiday Black, Bitch Media—Over the past 20 years, the internet has changed the age-old profession of sex work in major ways. Sex workers labor in an intensely hostile cultural climate.
Colin Gordon, Dissent— The city of Ferguson has reneged on its promises to reform policing practices. Its current standoff with the Justice Department reveals the stubbornness of a municipal system that combines handouts to big corporations with predatory fines for the poor.
To Make Health Care for All a Reality, Stop Killing People
Maya Schenwar, Truthout— Many claim universal health care is impractical - that there's no money in the federal budget to pay for it. Right now, much of our tax money that could be funding health care for all is instead funneled toward institutions that kill instead of heal.