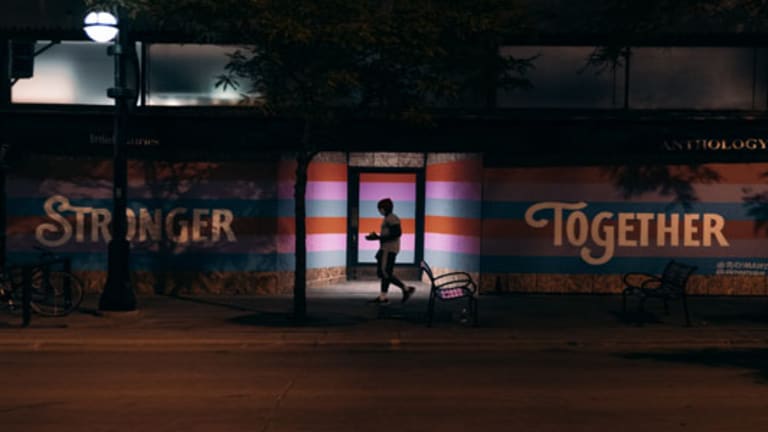 Who Will You Ask Blacks to Vote For, Democrats?
Lenore Daniels: I refused to cast my vote for Walker. His brand of politics, for an 18-year old Black woman, made no call for an end to business-as-usual.
Negroes have illuminated imperfections in the democratic structure that were formerly only dimly perceived, and have forced a concerned re-examination of the true meaning of American democracy. As a consequence of the vigorous Negro protest, the whole nation has for a decade probed more searchingly the essential nature of democracy, both economic and political. By taking to the streets and there giving practical lessons in democracy and its defaults, Negroes have decisively influenced white thought.
Dr. Martin L. King, Jr., Where Do We Go From Here,1967
After white supremacist bombed the 16th Street Baptist Church in Birmingham, killing four Black girls, Cynthia Wesley, Addie Mae Collins, Carole Robertson, and Denise McNair, on September 15, 1963, Civil Rights activist Diane Nash and Rev. James Bevel contemplated a response. In an interview for the Kunhardt Film Foundation, Nash recalls their first thoughts when they heard the news.
"We were both crying really. And we decided that an adult man and woman could not allow four little girls to be murdered and do nothing about it. We felt confident that if we tried, we could find out who had done that crime, and make certain that they were killed."
 But then Nash and Bevel considered another option. "We get the right to vote for blacks in Alabama, and in that way, they could better protect their children. So, we made a conscious decision, and we choose option two to get the right to vote, and made a promise to ourselves, to each other, and to God that no matter how long it took us, we were going to work on getting the right to vote."
In the name of those innocent children, Nash and Bevel organize a series of marches from Selma to Montgomery, culminating in the Voting Rights Act of 1965.
Only a hundred years after Lincoln signed that document, declaring African Americans emancipated from slavery—101. Other documents, signed by local lawmakers and US presidents (think, Clinton) will designate Blacks unfree from forced labor and incarceration for minor drug offenses. Over 4,000 Blacks, men and women, were lynched after emancipation, according to the Equal Justice Initiative, starting with Joe Coe in 1891. EJI lists the murder of James Byrd Jr., in 1998, as the last, and well after emancipation.
So many other Black Americans massacred and forcibly sent fleeing for their lives, leaving behind their homes. Tulsa, Rosewood, Wilmington—and others. What flames and bullets scarred away, Redlining redressed with the shuffling of human beings into housing projects or tenements, as Dr. Martin L. King, Jr. noted, with outrageous rents. Fit only for the thriving of mice and roaches.
And so comes the right to vote across the board for Black Americans. Citizens at last. Or maybe not.
My first vote would have been cast for the man who announced in 1971 that he wanted to become the governor of Illinois in 1973. And he did! Dan Walker claimed to oppose the Daley Machine in Chicago, where I was born and raised. He claimed to be a new politician in the Democratic Party.
I refused to cast my vote for Walker. His brand of politics, for an 18-year old Black woman, made no call for an end to business-as-usual. Soldiers from Illinois continued to be drafted and shipped off to Vietnam. A good many of them Black Americans. A few young men I knew. By the 1972 election for governor of Illinois, the hated Dr. King has been dead a little more than 4 years. And the backlash to the Voting Rights Act of 1965 is already in progress.
Walker serves one term as governor, and years later, he is incarcerated for federal criminal offenses. Bank fraud. Money. Enrichment.
After Richard Nixon wins the presidency in 1969. I followed Watergate as if my life depended upon doing so. In a way it did. All the white men revealing their willingness to surrounding the king who believed Black Americans to be the cause of all things evil in America. All, including the king, caught when the Black security guard pushed open a door, compromised by a tampered lock.
In the 1990s, the first Black president, complete with saxophone, wooed Black Americans and a good many white Americans. He smiled when waving and displayed that tightly-closed lip when signing laws to increase the number of Blacks incarcerated for possessing marijuana. To Black Americans outside of official prison walls, Bill Clinton pointed a finger while delivering speeches to Black Americans about "taking responsibility…" For what? Redlining? Being lynched? Incarcerated? Bullied?
I refused to cast my vote for Walker. His brand of politics, for an 18-year old Black woman, made no call for an end to business-as-usual.
A cabal of criminals, following in the shadow of that infamous Henry Kissinger. Darth Vader, serving as VP. Donald Rumsfeld, and John Yoo, lead kingmakers, enabling George Bush, Jr. in the continuing practice torture and murder. The flesh of these Arab children mangled and draped over slabs of concrete.
Then came Black faces initiating "just wars." Democrats. Maybe, the liberals believed the Black "race thing" could be solved with casting their vote for Barack Obama.
I stopped voting for some years. Since Gov. Walker, I've been alert to political candidates begging for my vote but who ultimately don't even respect my right to vote!
I've been tired of being betrayed. Of being deceived. Of being sick and tired of being sick and tired.
In recent years, I have not exercised my right to vote, and when I have taken the time to register in one state or another, stood in line, and then cast a vote, I have done so to see the back of Gov. Scott Walker. And him—number 45. The white supremacist for whom a depressing number of Americans believe has been cheated of his second term as president. Led by Mitch McConnell and Kevin McCarthy, Republicans have become masters of gaslighting techniques. No insurrection occurred on January 6, 2021. But look this way: Black Lives Matter protesters are anti-American.
There was Joe Biden, the guy I watched in 1991 publicly humiliate Anita Hill…
Congressman James Clyburn decided Blacks should cast their vote for Biden. The lesser of the two… Well, no! Hadn't Biden been Obama's VP! Remember, folks!
Biden has our backs—so he said. That other Joe, Senator Manchin, only recognizes white Republicans as worth his time of day.
The leader of white supremacists in America is no longer seating in the Oval Office; but America isn't free of white supremacists. Not free of white supremacy!
The white supremacists in the US Congress and in the US Senate are angry, and they know who to express their anger, how to zero in on the cause of all evil in the US, how to strip Black Americans of their right to vote. Their right to be acknowledged as citizens who, before fighting for the status of citizen, built this country. Four hundred years of chattel slavery in which democracy itself was held captive, spoken of as existing when in fact no such ideology could co-exist with Black people subjected to legal documents binding them to an "owner" on a particular property. Themselves property!
The history of silence by white liberals, democrats—particularly those who claim to have our backs—is reminiscent of white northerners believing themselves free of white supremacist thought when it comes to the rights and citizenship of Black Americans.
Ah, but this is history that, if left up to these white supremacists politicians, would disappear down the "memory hole," never to rise again. It will be all white, all day and all night!
Democracy! Who thought that idea up? This is America!
I met Diane Nash when I was Director of Student Activities as Harold Washington College, in Chicago. I've told the story before of the demand of students to want Oprah to come across State Street from her officers at the ABC station, at the time. Had the predominately Black students demanding Oprah's visit to campus ever heard of the Freedom Riders or the Student Non-Violent Coordinating Committee? Had they been taught about the incident at Pettus Bridge that nearly cost the late Congressional Rep. John Lewis and many others their lives? In 1983, not likely. The teaching a truthful history of America's struggle against it's fascist tendencies was problematic then too! Democracy has never had an era of bliss in America.
The students demanded to see and hear a television celebrity. A talk show host. Flashing her increasing control of fame and money. So the celebrity came across the street with great fanfare while Diane Nash had a few desperate to remain free were in attendance.
Born and raised in Chicago, Nash organized to register Blacks to vote in KKK territory and in territory where resided Americans frightened of the demands of Black people to—of all things—vote! With Ella Baker, Rev. James Bevel, Dr. King and others, Nash organized in the trenches and protested in the streets against unjust laws directed at keeping Black people bound and chained to white supremacist ideologies. Nash's talks with Dr. King about the violence committed in Vietnam in the name of "democracy," was an affront to the fight for democracy waged by Black Americans with their blood.
Advocating for non-violent direct action, Nash led marches for which she was arrested and spent time behind bars, once, for teaching Black children the history of the struggle for democracy in the US. And Nash was herself pregnant! For Nash, Black children mattered, children in Vietnam mattered, and children in Iraq mattered. When asked why she was absent for the 50th Anniversary commemorating "Bloody Sunday," Nash reminded Americans of the president at the time. In 2015, it was George Bush Jr. Nash, a prominent organizer of the 1965 Pettus Bridge marches in Selma, Alabama, refused to march 50 years later along side Bush. What example would she set for young people looking on?
Nash stated in March of 2015 that the Selma Movement was about "non-violence and peace and democracy and George Bush stands for just the opposite—for violence and war and stolen elections" (Commondreams), demonstrating the necessity to action consistent with principles and respect for those who lost their lives to the struggle for Black voting rights. That day in 2015 was no time to take one's eye off the prize!
The same should be our motto day when Black Americans are on the verge of being disenfranchised. Again! Are Blacks to figure out a way to manage their arrival at the polls, stand again in long lines, travel long distances to locate a drop off box—and for what? The safe candidate again instead of the candidate who cares and won't end up betraying Black people's trust? The one with buddies among the white supremacists and bank accounts linked to oil giants and pharmaceutical companies?
It's not just the history of America's injustice when it comes to Black Americans, but also Black Americans who are being readied for a ride down the memory hole.
Who are Blacks asked to vote for, Democrats? More of the same?
Lenore Daniels