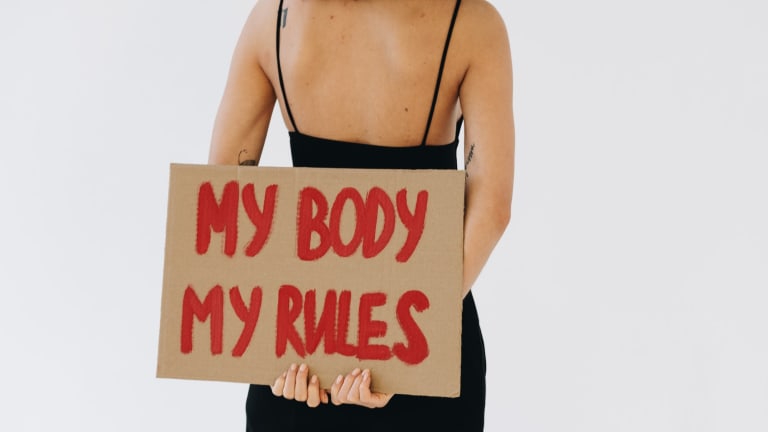 Iowa Supreme Court Deals Blow to Abortion Rights
Congresswoman Pramila Jayapal renewed her call for the U.S. Senate to "end the filibuster and codify Roe v. Wade."
The GOP-packed Iowa Supreme Court on Friday dealt a serious blow to abortion rights in the state amid heightened fears about the future of reproductive freedom nationwide.
In a case challenging medically unnecessary restrictions, Iowa's high court determined that there is no fundamental right to abortion protected by the state constitution—which clears the way for state lawmakers to pass even stricter measures.
The move reverses the state court's own 2018 decision—which preceded Iowa Republican Gov. Kim Reynolds appointing four of the seven current justices—and comes as the nation awaits a U.S. Supreme Court ruling expected to overturn Roe v. Wade.
Demands for the Biden administration and Democrats in Congress to protect and expand reproductive rights have grown since a draft opinion on Roe leaked last month. Despite that pressure, U.S. Sen. Joe Manchin (D-W.Va.) recently joined with Republicans to block the Women's Health Protection Act.
In response to the decision in the Hawkeye State on Friday, U.S. Rep. Pramila Jayapal (D-Wash.)—who has publicly discussed her abortion—warned that "other states will soon follow Iowa."
"The Senate needs to end the filibuster and codify Roe v. Wade," added Jayapal, chair of the Congressional Progressive Caucus.
As the end of Roe has loomed in recent weeks, reproductive rights advocates have highlighted that due to so-called trigger bans and other laws, abortion will likely be outlawed in at least 26 states if the landmark 1973 ruling falls.
The pro-choice Guttmacher Institute earlier this month released an updated interactive map that, as the organization's president and CEO, Dr. Herminia Palacio, explained, "can help make sense of the complex and ever-changing landscape of abortion legality and access nationwide and offers important data on the populations impacted by these changes."
Though Iowa does not have a trigger law that would ban abortion if Roe is reversed, the institute still labeled Iowa "restrictive" even before Friday's ruling, which came in a case challenging a 24-hour waiting period.
"This law imposes medically unjustified obstacles for Iowans that will delay people who can't find the necessary transportation, time off work, or childcare to enable them to obtain care under the restriction—and will effectively put abortion out of reach for many," explained Alexis McGill Johnson, president and CEO of Planned Parenthood Federation of America, which took on the restrictions in court with the ACLU of Iowa.
Sarah Stoesz, president and CEO of Planned Parenthood North Central States, emphasized that despite the added rules, the organization will continue to provide abortion care in the state.
"I want to be very clear that abortion is still safe and legal in Iowa, even after today's court decision," Stoesz said Friday. "We are deeply disappointed that the Iowa Supreme Court is abandoning women in spite of overwhelming support for abortion access."
"Although it is a sad day, we are here for our patients to ensure they can receive the critical care that they need," she continued. "We have a lot of work ahead of us to protect the right to abortion, and we are committed to fighting for the rights of all Iowans. We will do everything we can to protect the right to abortion."
ACLU of Iowa legal director Rita Bettis Austen also vowed to keep fighting against the court's "devastating and shocking reversal" that allows "a dangerous and harmful restriction on vital healthcare" to take effect.
As Bettis Austen put it: "We will not give up the fight to protect Iowa women's equality and freedom."
Crossposted from Common Dreams