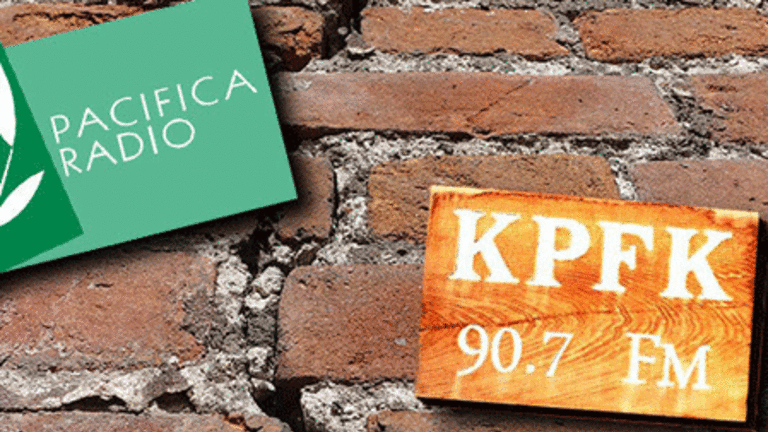 KPFK: Exploring Roe v. Wade programs - Don't Miss 'Em!
This week Somethings Happening's Roy "of Hollywood" Tuckman has put together a series which is chock full of programs on the effects of ROE VS. WADE -- the kind of programming for which KPFK and Pacifica were once known and admired. Tune in -- or if you happen to sleep at night, tune in to the archives, by clicking here to take a listen.
And while you are on the KPFK website, don't forget to support the station and become a member - or re-up your $25 membership. Pacifica needs it, and New Day Pacifica needs your vote, should the Pacifica powers that be actually plan the elections which are supposed to take place this year. 

MONDAY NIGHT/Tuesday morning, JULY 11

12-12:30am Danny Sheehan & Sara Nelson, co-founders of the Romero
Institute: "Welcome to our First Convergence"

Danny Sheehan shares his perspectives on the recent Supreme Court ruling
overturning constitutional protections woman's right to choose!

Sara Nelson: explores the extremist roots of our current Supreme Court
and the dangers we face.

12:30-1:45 SUPREME COURT TERM IN REVIEW: University of California Irvine

UCI School of Law in collaboration with Ms. magazine proudly hosts the
2022 Supreme Court Term in Review, moderated by Chancellor's Professor
Michele Goodwin. (July 6). Panelists: Erwin Chemerinsky, Aziza Ahmed,
and many more.

1:45-2:45 The Scholars Circle. "Reproductive Care - Post Roe

"Women have lost their constitutional right of bodily autonomy and the
right to an abortion in the United States. What will the post-Roe world
look like?"

3-4 Jennifer Hendricks: Roe v. Wade & the Supreme Court. Alternative
Radio, Program #HENJ001. Recorded in Boulder, CO on February 24, 2022.

And On Wednesday night/Thursday morning July 13th. Special program.

1:45-3 Richard Wolff Special: "The Economic and Political and Social
Crisis of the US At This Time" Based on Hagel and Karl Marx, a student
of Hagel.

Please reply or contact Mansoor (below) if you have any questions.

Mansoor Sabbagh, director of
Global Voices for Justice, Est. 2003
A non-profit media organization
Long Beach, California
Email: mansoor [at] gvfj [dot] org
Phone: 3 one 0. 2 eight three. 0 8 eight 5
www.globalvoicesforjustice.org