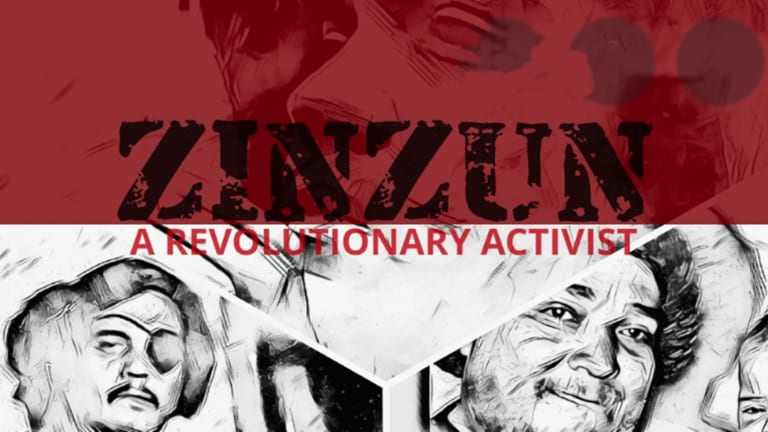 Michael Zinzun Documentary
May 1, 2022 Screening of "Zinzun, a Revolutionary Activist" a great history lesson on an activist who inspired a generation to see themselves as more than a statistic
The Pasadena African American Film Foundation will be screening a documentary on the activism of Michael Zinzun, a leading Southern California social justice warrior. The documentary film, "Zinzun, A Revolutionary Activist" was produced by Nancy Buchanan, Derrick Dancer, James Farr and Rochele Jones. Filmaker, James Farr features interviews with family members, friends and community members who knew and were inspired by Zinzun and his remarkable life.
The documentary screening of "Zinzun, A Revolutionary Activist" is presented by LitFest Pasadena, LA Progressive, Boston Court Pasadena & Pasadena Afirican Ameriican Film Foundation.  It will be followed by a Panel-Talkback with the filmmakers.
When:  Saturday, May 1, 2022 door open at 5:30pm PDT
Where:  Boston Court Pasadena, 70 North Mentor Avenue, Pasadena, CA 91106
"The life of a man like Michael Zinzun can't possibly be captured in 40 minutes, but Zinzun: A Revolutionary Activist is a great history lesson on an activist who inspired a generation to see themselves as more than a statistic and as individuals with the power to make change."
—Victoria Hernandez, Culture Honey, documentary review
This film screening is part of LitFest 2022, a mainstay of Pasadena.  This year LitFest  will celebrate its 10th anniversary beginning Saturday, April 30, 2022 at 2:00pm PDT with a day of everything mystery, thriller, true crime, horror, speculative fiction, and science fiction!
Mountain View Mausoleum, 2:00pm – 8:00pm
2300 N. Marengo Ave., Altadena, CA 91001
Find the program and schedule HERE, which Pasadena Star-News Public Editor Larry Wilson wrote "did very important work."