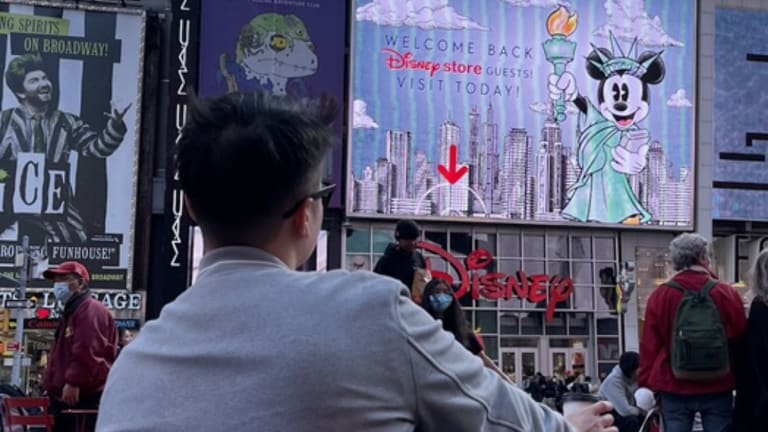 How Wayne Liang Is Helping Entrepreneurs Bring Ideas to Existence, Gains Feature in Times Square Billboard
On a mission to make the path a little easier for aspiring entrepreneurs, the serial entrepreneur founded Liang Holdings in 2019.
Any entrepreneur can throw a brilliant idea to the table, but only a few truly have what it takes to make the cut. Many entrepreneurs struggle to turn their vision into reality, and Vancouver-based entrepreneur Wayne Liang understands that. As someone who has been in the game for years, Wayne knows how challenging it is for entrepreneurs to get enough funding to kick start their ventures and gain the support of their target market. On a mission to make the path a little easier for aspiring entrepreneurs, the serial entrepreneur founded Liang Holdings in 2019, aiming to provide entrepreneurs with the necessary resources for them to bring their ideas to existence.
Wayne Liang has dipped his feet into many industries throughout his run. After seeing massive success in the e-commerce industry, the entrepreneur decided to shift his focus into private equity and venture capital investments. Today, he is one of the most trusted in the field, giving opportunities to entrepreneurs who lack the proper funding for their projects.
"I know the frustration of having a unique idea and the ambition to execute it but lacking the budget to do so," said Wayne. Having gone through the same shoes as many of his clients, the visionary is committed to ensuring that all brilliant ideas presented to him by entrepreneurs get realized, especially because he wants to see more innovation across different industries.
Liang Holdings understands how crucial funding is for every business. It sets the trajectory from launch day and daily operations, to scaling the venture to greater heights. Many companies fail to grow and genuinely serve their community with their products and services without the proper budget and strategies. Dedicated to bringing thriving entrepreneurs to the forefront of their field, Liang Holding has seen monumental growth over the last three years and has invested in dozens of companies ever since. Furthermore, embracing national recognition, Wayne was recently featured on a Times Square billboard, further expanding his North American investment opportunities.
"The venture capital industry is very entertaining. I get to meet tons of other entrepreneurs and learn about their business models," said Wayne. "We primarily invest in familiar industries, as that allows us to provide valuable guidance beyond a dollar amount. However, we are always on the lookout for new opportunities that push our boundaries," the serial entrepreneur added.
Liang Holdings aims to stop at nothing to be a top-of-mind choice in the venture capital industry for any business. Wayne expressed that he and his team are currently looking for more ways to continually expand their reach and help many more entrepreneurs from varying fields achieve their goals.
"Some of the things that we've been looking for recently include desalination plants and treatments for genetic diseases, but there's so much more to explore," Wayne replied when asked what other ventures he's currently investing in. "My goal is to be involved in unique projects that will eventually revolutionize the world," he added.
Indeed, Wayne and his firm, Liang Holdings, are playing active roles in the fruition of many brilliant ideas that would soon change the world with unrivaled innovations.