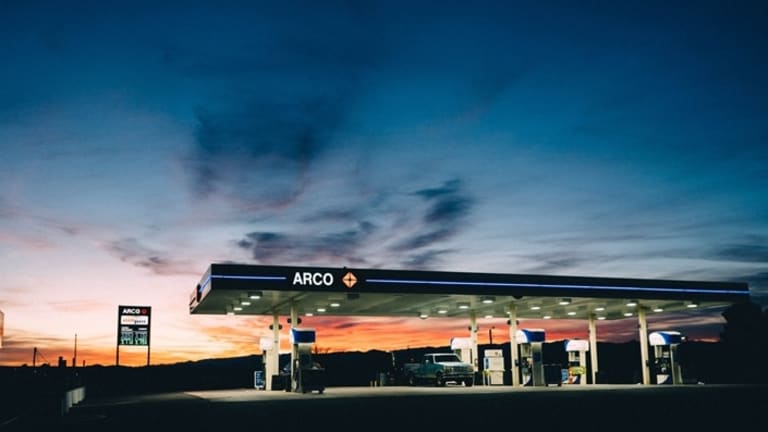 Trump's Foreign Policy Follies
Trump's peace plan involves an effort to shore up Israeli president Benjamin Netanyahu's plan to create an energy corridor along the Eastern Mediterranean
Charlotte Dennett is no ordinary investigative journalist. She is a preeminent historian of the global elite. She is also the Beirut-born daughter of America's first master-spy in the Middle East. Her decades-long investigation into her father's mysterious death had her suing the CIA for his reports. She got them declassified and eventually won Langley's respect by honoring her father, Daniel Dennett, as their "First Fallen Star" at their 2019 annual ceremony at the Memorial Wall (the first place Donald Trump visited upon becoming president, to win over the CIA.)
Grateful for the honor and undeterred in her quest for the truth, she has revealed, through declassified documents, how oil companies, governments, and their intelligence agencies have been working with enemies and terrorists for mutual benefit and profit. Tenacious and courageous, she is now on a mission to alert the world: We must no longer sacrifice our soldiers, our blood and treasure, for oil and endless wars. 
Trump's Foreign Policy Follies
Charlotte believes her father would roll in his grave over Trump's uniquely dangerous Middle East policies, which have sowed chaos even while he claims to be bringing the "peace of the century" to this embattled region.
Trump's list of foreign policy follies:
Trump's support for Crown Prince Mohammed bin Salma (MBS) of Saudi Arabia, even after the now nic-named "Mohammed Bone Saw" ordered the murder of Washington Post columnist Jamal Khashoggi for criticizing the Saudi regime.
Trump's ordering US troops back to Syria "to protect our [sic] oil."
Trump's wild "lock and loaded" threat to Iran that almost brought us to world war. 
Trump's undying support for Israeli Prime Minister Benjamin Netanyahu's dangerous escalation of conflict in the Middle East, approving Israeli airstrikes on the sovereign nations of Syria, Iran, and Lebanon.
Trump's circumventing Congress's bipartisan ban on weapons sales destined for the widely condemned war in Yemen. 
Trump's green-lighting Israel's illegal annexation of the West Bank, then backing off due to international condemnation.
Trump's fostering a fraudulent peace plan that strives to further militarize the region to protect the oil and business investments for a relative few, but at the expense of millions. 
Dennett doesn't mince words when identifying the cauldrons of chaos the Trump administration has created. She has revealed Trump's desperate dependency on oil companies to support his re-election in her numerous essays over the past year (See, for example, We're all in this together. Really? What about the oil majors? and Trump's Tulsa Travesty: the Missing Connection.
But she also delves back in history and reveals a pattern of powerful leaders playing the Great Game for Oil, from World War I and Winston Churchill's "first class war aim," to seize the oil of Iraq. to Saudi king Ibn Saud threatening US oil companies with ending their huge Saudi oil concession if they supported Jewish immigration to Palestine, to President George W. Bush's effort to replace Iraq's Saddam Hussein with an exiled Iraqi who supported reopening an oil pipeline from Iraq to Haifa – until Hussein's replacement was shown to be the author of the WMD fiction.
The enormous oil and gas fields discovered off the coast of the eastern Mediterranean have created a new "free for all" (the original one having been identified by her father after World War II) among America's allies and enemies, with Israel, Gaza, Lebanon, Syria, Greece and Turkey all competing to get the oil and gas in a cold war that could turn dangerously hot at any moment.
Trump's peace plan involves an effort to shore up Israeli president Benjamin Netanyahu's plan to create an energy corridor along the Eastern Mediterranean – a plan that was first executed (and ultimately failed) with the U.S. invasion in Iraq in 2003 to guarantee the flow of Iraqi oil to Israel. So far, two countries stand in the way of the projected energy corridor: Lebanon and Syria. Trump's plan also involves building resort hotels in the Red Sea, with the blessings of the notorious Crown Price Mohamed Bin Salman.
Secretary of State Pompeo's recent trip to get more Arab countries to join in the Israel-UAE accord has been judged a failure because, Dennett asserts, "it ignores the history of conflicts and grievances in the region and the long memory of the peoples harmed by past US interventions." In short, whatever Trump trots out as his "peace plan of the century" actually guarantees more conflict to come, contributing to World War I-like entangling alliances with the US, its NATO allies, Saudi Arabia, Israel, Egypt and the UAE on one side and China, Russia, Iran, Syria and Turkey on the other.
The situation today is doubly dangerous as both President Trump and Prime Minister Netanyahu are desperately trying to save themselves from criminal convictions once they leave office, and so will take us blindly to the brink of irresponsible foreign policy decisions, if not nuclear war, to stay in power and out of jail.
Who Lit the Match in Beirut?
As for the explosion in the port of Beirut, she provides the political, economic and historical context –what happened before and after the 2700 tons of ammonia nitrate exploded -- that puts this tragic, history-making event in a new light. From current interviews with Lebanese and a review of the international press, she has come to the conclusion that the "burning question" about the explosion remains: who "lit the match" or ignited the explosion, since ammonium nitrate does not self-ignite? Was it a nearby welder's spark or a bomb? This debate, in turn, has triggered the usual finger-pointing, with many blaming Israel and others blaming Hezbollah and overall corruption in Lebanon. It took 15 years for a Special Tribunal on Lebanon to reach a verdict on who was responsible for the 2005 explosion in Beirut that killed Prime Minister Rafik Hariri. It was due to be announced two days after the explosion and was delayed for two weeks When the verdict was recently announced, the tribunal stated that its jurists could not produce evidence that either Syrian or Hezbollah leaders were involved—a finding that will likely contribute to more instability in the region.
Similarly, the recent accord between Israel and the United Arab Emirates has some in the international community praising it as progress and others declaring it the next move to weaken the Palestinians and destroy Hezbollah.
Ultimately, it's all about the oil. It has become the basis for foreign policy decisions in the Middle East, and now threatens to embroil us in more wars – if not World War III --in that epicenter of hell.
The Crash of Flight 3804: A Lost Spy, A Daughter's Quest, and the Deadly Politics of the Great Game for Oil 


Purchase now
from Chealsea Publishing