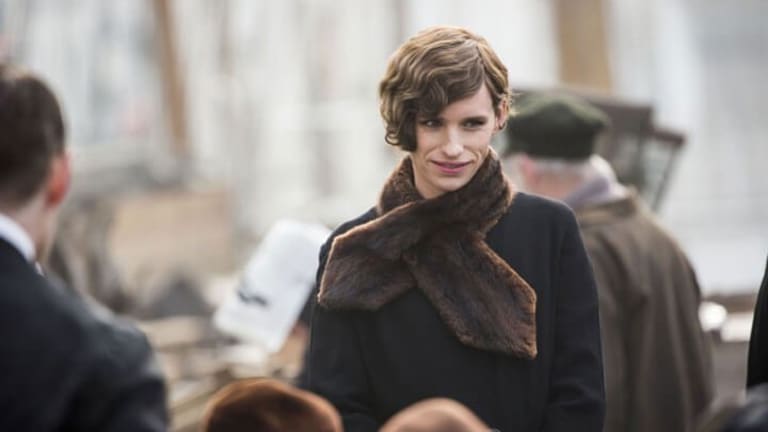 Be Yourself — Not So Easy for Transgendered Folks
Carl Matthes: President Obama is a key figure battling for the civil rights of transgender students in public schools with his administration issuing federal guidelines.
[dc]"J[/dc]ust be yourself!" I've heard that - and have said that - as being essential for personal happiness. For those in the LGBT community, it is much easier said than done. For some, a lifetime can fly by before they can comfortably and assuredly say "Here is the real me, take it or leave it." Self-acceptance and love of self is a necessity. For some, they never get to say it as they commit suicide or are beaten into submission from ever acknowledging their sexual and/or gender orientation.
The rallying cry in early LGBT civil actions was, "We're here, we're queer, get used to it!" This had both an external and internal target.
In a transgender context, what does a person do when they cannot be themselves? What do they do if their parents, spouse or society says, "You're not a female, you're a male. See, it's right here on your birth certificate!" And while this type of discussion and battle has been fought mostly by families behind closed doors, today, those doors have been blown of their hinges by the media: print, movies, stage and television. Never has so much about transgender folk been exposed so quickly, so widely or so consistently.
Science and studies have shown that there has always been people whose brain and bodies don't match their "birth-assigned" gender. One of the most prominent examples of "re-assigned" gender was the Eddie Redmayne portrayal of Lili Elbe in the 2015 film "The Danish Girl." The film documented Elbe's 1920's story of being the first transgender women to successfully undergo sex-reassignment surgery. Terms to describe boy/girl, female/male and man/ woman folk is now settling on "transgender" as a defining word as opposed to transsexual, transitioning, transvestite, genderqueer or intersex.
And now, the battle for understanding, education and acceptance of transgender folk, and especially those in school, turns to the courts.
President Obama is a key figure battling for the civil rights of transgender students in public schools with his administration issuing federal guidelines.
President Obama is a key figure battling for the civil rights of transgender students in public schools with his administration issuing federal guidelines. It didn't take long for officials from 11 states to file lawsuits testing both the scope of federal anti-discrimination law and the government's interpretation of it. The plaintiffs - Alabama, Georgia, Louisiana, Oklahoma, Tennessee, Texas, Utah, West Virginia and Wisconsin — as well as the governor of Maine, Paul R. LePage; the Arizona Department of Education; and school districts in Arizona and Texas.
The lawsuits say that President Obama has "conspired to turn workplaces and educational settings across the country into laboratories for a massive social experiment, flouting the democratic process, and running roughshod over common-sense policies protecting children and basic privacy rights." The lawsuit asked the court to block the federal government from "implementing, applying or enforcing the new rules, regulations and guidance interpretations."
Human Rights Campaign Director Jay Brown said, "To be clear, transgender young people are the ones being targeted. Legislators should be working to find solutions that ensure that they are safe and treated equally by their school, not stigmatized by the people elected to protect them. Like so many of the anti-transgender bills we're seeing, this is a solution in search of a problem that does not exist. School districts across this country have had policies in place for more than a decade with no safety problems at all. This does nothing more than demean transgender students and undermine their dignity."
"If you're in a high school of 2,000 kids, you're probably going to have somewhere between two and four trans kids in that school at any one time," says Dr. Norman Spack, the co-director of the gender management clinic at Boston Children's Hospital.
Dr. Johanna Olson, the medical director of the transgender clinic at Children's Hospital Los Angeles notes that it would be helpful for the government to collect data. Dr. Olson says, "What we really need is a census bureau question that says, 'Does anyone in your household identify as a gender different than the one they were assigned at birth?' And that would probably give us a better prevalence number and a more accurate reflection of the trans experience."
President Obama is seen as willing to use the full force of his office to prod officials to possibly deny federal money to schools which defy the recommendations. Lt. Gov. Dan Patrick of Texas said, "He says he's going to withhold funding if schools do not follow the policy. Well in Texas, he can keep his 30 pieces of silver. We will not yield to blackmail from the president of the United States."
Some legal experts and transgender rights advocates questioned the lawsuit's prospects while doubting that these state officials have the "standing" to file such cases. "I see it (the lawsuit) as a political stunt, and a really unfortunate one because it's at the expense of transgender people, including transgender youth all across the country," said James D. Esseks, an American Civil Liberties Union lawyer who focuses on gender identity and sexual orientation issues. "They're acting as though the Obama administration's guidance that came out a few weeks ago is like the first time that anyone has interpreted federal bans on sex discrimination to cover transgender people."
Carl Tobias, a law professor at the University of Richmond, said the administration "may be pushing the envelope, but not a whole lot." He noted that "the litigation in Texas could someday help push the United States Supreme Court to rule on whether existing laws forbid discrimination on the basis of gender identity, especially because cases are now moving through states that fall under different federal appeals courts."
The government is at its best when it moves to widen the scope of civil and human rights. Will the old adage of "Be Yourself" be decided by the U.S. Supreme Court? Do I say who I am or does a politician legislate it?
The government should stay out of the doctor's office, out of the bedroom and out of the bathroom.
Carl Matthes