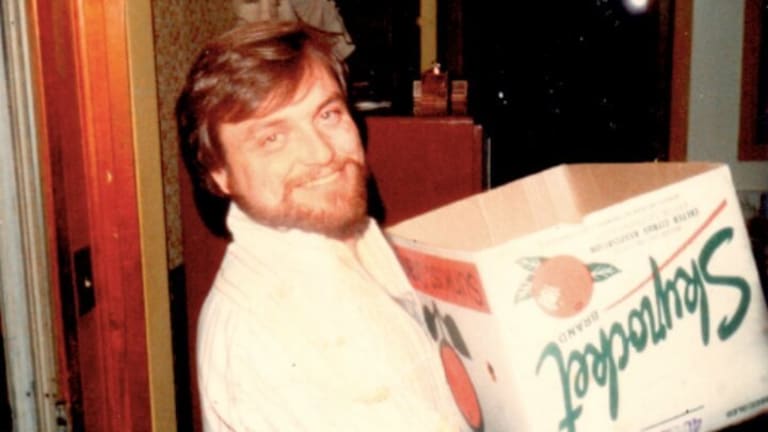 Bobby Brown, Slain Gay Man, Honored in Highland Park
Carl Matthes: On Thursday, February 1, 2018, at 10am, Los Angeles City Councilmember Gil Cedillo will dedicate the intersection of Avenue 41 and North Figueroa Street in Highland Park as the "BOBBY BROWN GAY AND LESBIAN ALLIANCE SQUARE."
On Thursday, February 1, 2018, at 10am, Los Angeles City Councilmember Gil Cedillo will dedicate the intersection of Avenue 41 and North Figueroa Street in Highland Park as the "BOBBY BROWN GAY AND LESBIAN ALLIANCE SQUARE." Speakers at the event will be Councilmember Cedillo, Ruth Riley, sister of the slain Bobby Brown, Richard Bass, Co-founder of UGLA, and Arturo Sandoval, Captain Northeast Division LAPD.
The event is open to the public and there is no charge.
On March 31, 1983, Bobby Brown, 24, was a well-known young gay man, who was twice assaulted and finally killed as he was leaving a local Highland Park gay bar, The Bon Mot, located near Avenue 41 and North Figueroa Street. A report from the "Uptown Gaze," newsletter of the Uptown Gay and Lesbian Alliance (UGLA), which was formed because of this murder, chronicled, "The police were called, they arrived and took the report, and, according to witnesses, made no investigation. Witnesses also reported the police as questioning whether or not the victim had come out of 'that fag bar.' Gus DiClairo, owner of Uptown Properties, a Northeast Los Angeles real estate company, was so outraged with the LAPD over its conduct of the murder investigation, that he put out an alert in the neighborhood demanding a meeting with police officials and, with the help of the Los Angeles Human Rights Commission, a meeting ensued."
While the initial investigation had gone nowhere, after the meeting, the LAPD renewed it efforts and the assailant - Thomas Adam Cabuto - was finally arrested and given a sentence 36 years to life. The lasting legacy of this hateful murder is UGLA.
A few days ago, Captain Sandoval alerted UGLA about a parole for Cabuto, "As we prepared for the ceremony on February 1 our Homicide Coordinator discovered some unsettling news. Against our recommendation the suspect has been granted parole and will be released soon. We have re-submitted a letter requesting parole be revoked/denied. I thought you may want to inform the group (UGLA) who supported the naming of the square, perhaps they can reach out and let their voices be heard on this."
The Uptown Gay and Lesbian Alliance (UGLA), is currently celebrating its 35th year as a grassroots non-profit organization whose "…primary goals are to provide visibility and a support system for lesbians, gay men, bisexuals and transgenders (in Northeast Los Angeles), and education for individuals and the community-at-large on the true nature of the LGBTQ community."
Carl Matthes
President
Uptown Gay and Lesbian Alliance