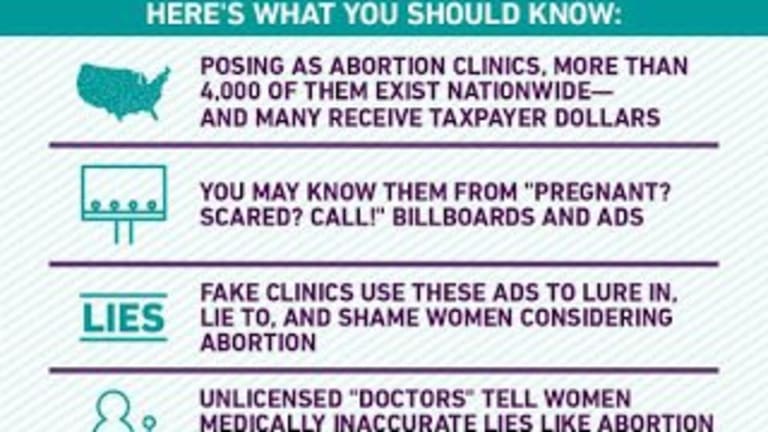 The Christian Fascist-Driven Public Health Crisis: Gutting Abortion and LGBTQI Care
Sikivu Hutchinson: Outpacing Bush, the Trump administration is shaping up to be the most militantly fundamentalist Christian-aligned administration in American history.
When George W. Bush was in office he provided a robust platform and bully pulpit for Christian conservatives, creating the Faith Based Initiatives office, letting his "born again" status guide imperialist Middle East policy, condemning abortion and same sex marriage, and cozying up with prominent white evangelicals. Shortly before Bush left office, liberal religious leader Jim Wallis proclaimed in Time Magazine that the Religious Right's era was over and a "new age" of progressive faith-based politics was nigh. Evangelicals, Wallis declared, were "leaving the Religious Right in droves".
Has Wallis had a sit down with his white middle American evangelical brethren lately?
In the years since his lofty claims, Religious Right Christian fascism has come roaring back with a vengeance, renewing its voice and impact under the white supremacist ethos of Donald Trump. Outpacing Bush, the Trump administration is shaping up to be the most militantly fundamentalist Christian-aligned administration in American history. Case in point is the newly minted "Conscience and Religious Freedom" division of the Department of Health and Human Services' Office of Civil Rights, the administration's latest and most insidious weapon to dismantle abortion rights and LGBTQI rights.
Trump's appointment of Catholic attorney and notorious abortion foe Roger Severino to head the division is exhibit A in the advancement of a far right, Christian fundamentalist agenda to reverse Obama-era civil rights protections. Severino joins Betsy DeVos and Ben Carson in Trump's mob of fundamentalist ideologues masquerading as civil rights defenders. His crusade to defend "religious freedom" as the preeminent right (he's dubbed it the "first right") has elicited backlash among LGBTQI activists and community-based organizations fighting against the systematic denial of health care to transgender patients.
According to the 2015 U.S. Transgender survey, transgender adults routinely experience health care discrimination by providers. Religious providers have often claimed that they oppose serving transgender patients on the grounds that they would be forced to do gender transition surgeries. However, a Center for American Progress report found that most trans patients were discriminated against by health providers on the basis of their gender identities rather than surgery.
The new HHS civil rights office bolsters the reactionary direction of state and regional public policy in red states on abortion and LGBTQI rights. Last year, political pressure forced the closure of Planned Parenthood facilities in Wyoming and North Dakota—making them the only two states in the U.S. without clinics. Closures of Planned Parenthood facilities in the Southwest and Midwest are especially harmful to the socioeconomic stability of working class and low-income families of color for whom access to abortion services, birth control and health screening are life and death matters.
Following this trend, the Mississippi legislature recently passed a bill that would banabortions at 15 weeks, making it the most draconian anti-abortion law in the nation. Applauding the bill, Mississippi Governor Phil Bryant said that it would cause the state to be the "safest place for an unborn child" in the country. Bryant's lie is all the more enraging when one considers that Mississippi has consistently been ranked last in health care provision and has one of the highest poverty rates in the nation.
Moreover, this deepening reproductive health care imbalance between blue states like California and the Northeast and red states in the South and Midwest will only exacerbate regional wealth, health, and social welfare disparities.
Going against the Trump tide of Christian fascism, the California Assembly recently voted to approve SB320, which would allow funding for medication abortion at public universities. If passed by the full California legislature, SB320 would provide abortion access to students and make it easier for them to continue their education and graduate from college. SB320 is especially important due to the high concentration of working class and low-income women of color who attend public universities and often rely on their schools for primary care.
For example, African American students in the Cal State system have the highest rate of food insecurity and homelessness. These socioeconomic factors make it more likely that they will rely on health care at K-12 public schools and colleges. In addition, the disturbing proliferation of crisis pregnancy centers (CPCs) in working class communities of color also makes passage of the bill imperative for public school students.
The Supreme Court is currently weighing a case (NIFLA vs. Becerra) brought by CPCs that challenges a 2015 California law requiring them to inform clients that they aren't medically licensed practitioners. Under the law, these fraudulent facilities must also apprise women of "all family planning and pregnancy-related services" including abortion. According to a new report by the National Academies of Sciences, Engineering and Medicine, 61% of those utilizing abortion care in 2014 were women of color, making the crackdown by HHS and red state legislatures all the more perilous for the socioeconomic future of communities of color.
Trump's strategic alliances with professional antiabortion crusaders and Christian fascists will fundamentally reshape the U.S.' public policy and medical climate for decades to come. This makes it all the more important for gender justice educators and activists of color to work strategically with young women of color in schools, communities, cultural centers and statehouses to fight for reproductive justice and LGBTQI health access as non-negotiable human rights.
Sikivu Hutchinson
BlackFemLens