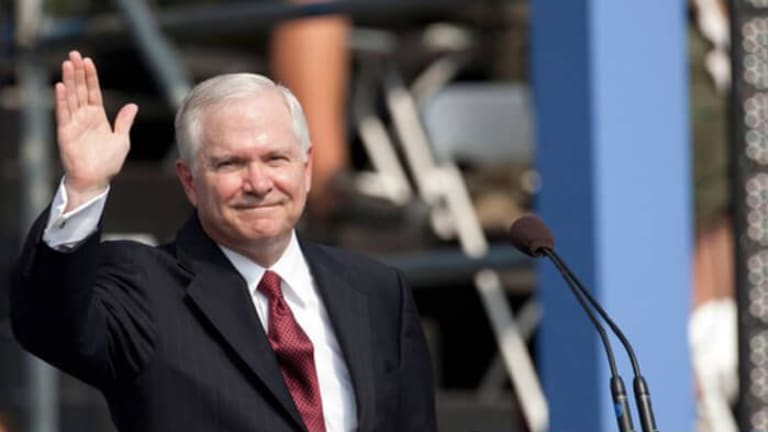 Scouts and the LGBT Community
Carl Matthes: Between internal challenges and potential legal conflicts, the Boy Scouts of America finds itself in an unsustainable position.
The Girls Scouts of the United States of America (GSUSA) and the Boy Scouts of America (BSA) are attracting the wrath of those who do not want to accept the fact that the LGBT community is an integral and important part of America. These folks, many who claim that their lives are governed by religion, do not want these young LGBT kids included in America's mainstream. Somewhere in their Bible, they have found that God's creative power and love does not include those who are lesbian, gay, bisexual or transgendered.
My Bible speaks of love and acceptance. I think pseudo protect-the-family organizations, opportunistic officeholders, and misguided clergy have found it very lucrative to stoke the fears of dedicated Christians. Mistreating children is not the work of the LGBT community.
For instance, the American Family Association (AFA)—which, in 2010, was listed as a hate group by the Southern Poverty Law Center—has launched a petition demanding the GSUSA rescind their policy welcoming transgender girls. AFA's petition reads: "This means girls in the organization (GSUSA) will be forced to recognize and accept transgenderism as a normal lifestyle. Boys in skirts, boys in make-up and boys in tents will become a part of the program. This change will put young innocent girls at risk."
Grassroot conservatives want gays and lesbians to form their own scout groups—Gay Scouts of America. They want to keep LGBT kids separate from the "normal, regular kids." Separate but equal? Hmmm. Sound familiar?
Andrea Bastiani Archibald, the GSUSA's chief girl expert, explained, "While the AFA is apparently just paying attention to the Scouts' policies, the transgender-inclusive policy is actually four years old!" She noted that the GSUSA has "valued and supported all girls," not just "one type of girl," since the organization was founded in 1912. "Our position is not new," she said. "It conforms with our continuous commitment to inclusivity."
Archibald elaborated, "If a girl is recognized by her family, school and community as a girl and lives culturally as a girl, Girl Scouts is an organization that can serve her in a setting that is both emotionally and physically safe. Inclusion of transgender girls is handled at a council level on a case by case basis, with the welfare and best interests of all members as a top priority."
To date, the AFA, which begged their folks to "Sign our petition to tell the GSA to stop this nonsense by rescinding this dangerous policy now!," has collected a little more than 38,000 signatures which, sorry folks, amounts to hardly any support at all. In fact, as some are saying, it's "Practically nothing!"
And, now, the Girl Scouts are not alone.
Christian conservatives are apoplectic over statements made by Boy Scout President Robert Gates at a national BSA meeting in Atlanta. Gates said, "Dozens of states—from New York to Utah—are passing laws that protect employment rights on the basis of sexual orientation. Thus, between internal challenges and potential legal conflicts, the Boy Scouts of America finds itself in an unsustainable position." Gates was referring to BSA policies which prohibits adults who are "open or avowed homosexuals" from having jobs or memberships.
It was only last year that the BSA stopped denying or taking away leadership positions from openly gay young scouts. These restrictions denied young, openly gay youth from enjoying the challenges, the camaraderie and the training gained from scouting.
Between internal challenges and potential legal conflicts, the Boy Scouts of America finds itself in an unsustainable position.
Gates said he was not asking the Boy Scouts' national board to make any policy change at the current meeting. However, "the group's ban on adult gay leaders needs to end. We must deal with the world as it is, not as we might wish it to be. The status quo in our movement's membership standards cannot be sustained," said Gates.
As part of his advocacy for change, Gates cited the recent protests against Indiana Governor Mike Pence's signing of discriminatory legislation aimed at allowing businesses to deny services to those they thought were LGBT. The outcry against the legislation was so strong that the legislature and the governor had to backtrack and withdraw the law. The country's attitude toward the LGBT community is rapidly changing said Gates.
Having Gates speak out for inclusion of and nondiscrimination against gay scouts is typical of his leadership style as it was under his leadership that "Don't Ask, Don't Tell," the policy that barred openly gay individuals from serving in the military, was ended. (Gates served as U.S. Secretary of Defense under both George W. Bush and Barrack Obama.) By all standards, the undermining of military morale predicted by adversaries of lifting DADT never materialized. The same should be true for the BSA. After all, the first rule of Scouting demands that all scouts "Be Honest."
Perceptions and acceptance of the LGBT community—in all of its diversity—is changing in many positive ways. As I wrote recently, "Not too many years ago, LGBT folk were denied the right to marry in all 50 states. We were thrown out of churches of all persuasions, treated as criminals by police and the courts and as psychologically or physically defective by the medical community." Change has happened, and it's going to continue as the country moves forward.
As Gates said, "The one thing we cannot do is put our heads in the sand and pretend this challenge will go away or abate. Quite the opposite is happening." And Zach Wahls, an Eagle Scout and executive director of Scouts for Equality, said, "We are 180 degrees from where we were a year ago. This is a very, very positive development."
Carl Matthes