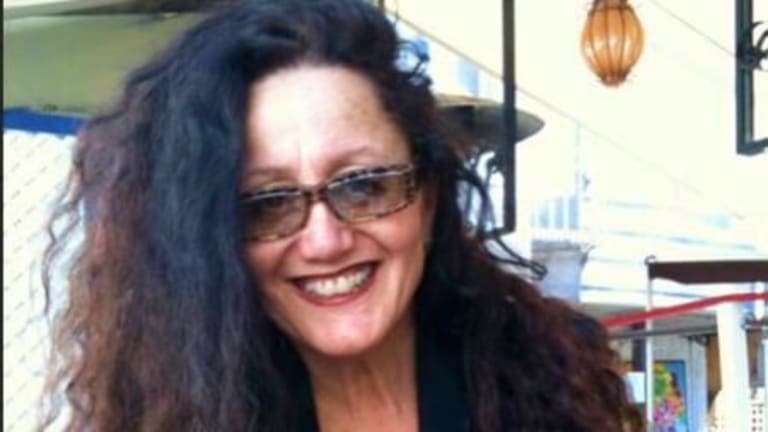 Navy Dumps LGBTQ+A Speaker for Dissing Trump
Lisa Bloom: Ms. Nathan turned down other opportunities in reliance on the Navy's written promise that all aspects of her proposal were accepted.
Last month, human rights activist Melanie Nathan* had a written agreement with a division of the U.S. Navy, the Naval Air Warfare Center Weapons Division, to speak at its LGBTQ+A Pride event in China Lake and Oxnard, California, on June 26 and 27. A sought-after speaker, especially during the Pride month of June, Ms. Nathan turned down other opportunities in reliance on the Navy's written promise that all aspects of her proposal were accepted.
Ms. Nathan was therefore shocked to receive a recent email, just weeks before her speaking date, in which a Naval EEO Manager informed her that due to "several comments you've made on Twitter regarding our nation's current administration . . . we need to cease further discussions with you regarding our Pride Month events."
"We were not in 'discussions,'" says Ms. Nathan. "We had a deal. They had accepted my written proposal, and all terms were already agreed to."
As her attorney, I'm shocked at the Navy's blatantly unconstitutional action, banning Ms. Nathan because of her Twitter comments criticizing the President. It was only weeks ago that a federal judge declared that Mr. Trump violated the First Amendment for blocking citizens on Twitter who were critical of him, saying 'when the government . . . actively restricts 'the right of an individual to speak freely [and] to advocate ideas," it treads into territory proscribed by the First Amendment.'
We will not stand idly by as Mr. Trump tries to turn this country into an authoritarian state, and government agents follow his lead by censoring speakers who have challenged him on Twitter.
We demand that the Navy immediately reinstate Ms. Nathan, and allow her to speak at the Pride Month events on June 26 and 27, 2018. If it does not, we may take immediate legal action.
Lisa Bloom
TheBloomFirm.com
*Melanie Nathan is an internationally renowned award winning activist and motivational speaker specializing in human rights, LGBTQI issues, politics, and current events. She practiced as a lawyer in Apartheid South Africa before immigrating to the United States, where she continues her human rights advocacy working to promote and protect the human and civil rights of LGBTQI individuals and communities, with a focus on LGBTI asylum seekers and refugees. She was appointed as a Marin County Human Rights Commissioner, VP on the Board of Fair Housing Advocates, and elected VP on the Board of San Francisco Pride, 2015-2017. She has spoken on Pride Main-stages in the U.S.A. and South Africa, and has been a keynote speaker at events, on panels, at conferences and schools around the world.