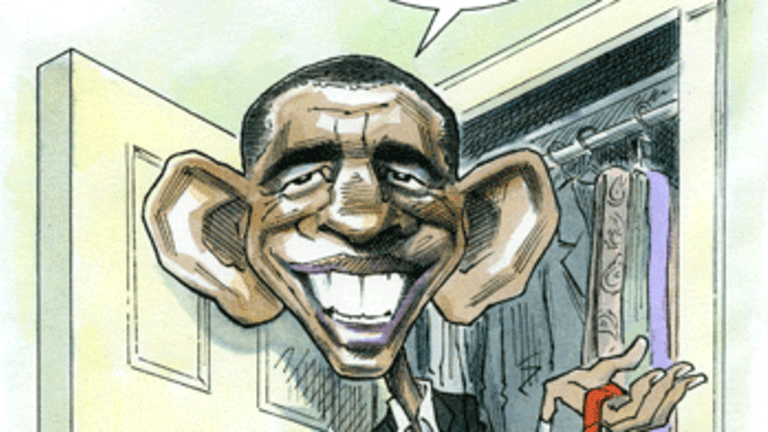 President Obama's Latino Kryptonite Gay Marriage?
Victoria Defrancesco Soto: The conventional wisdom that Latinos because of their religiosity are "Republicans who just don't know it yet" is not consistent with Latino public opinion.
Barack Obama is untouchable, at least in the Latino electorate. Two recent polls show his support among Latinos ranging from 70-80 percent. However, these polls took place before the President stated that his views on gay marriage had evolved to where he now supports gay marriage. And if the Republicans have it right, then the deep social conservatism of Latinos will be the undoing of the president.
Latinos are a religious bunch and overwhelmingly Catholic. Close to two-thirds of Latinos state that religion provides quite a bit, to a great deal of guidance in their day-to-day living. And for a majority of Latinos this guidance is attained through regular attendance at religious services – not just the occasional wedding, funeral, or baptism! It is this level of religiosity that has led Republicans to await a great Latino migration into the socially conservative promise land of the GOP. And today, this belief translates into a glimmer of hope for Romney that the mostly Catholic Latino electorate will unfriend the gay-friendly president and like Romney.
There is no doubt that Latinos are religiously devout. But, the real question is what does that have to do with politics? The answer is, very little. According to a recent impreMedia-Latino Decisions poll 63 percent of Latino voters strongly disagree with religious leaders telling members which candidate to vote for. The distaste for mixing politics and religion is actually higher among Latinos than the general electorate. In the Latino electorate the view that politics is about moral issues such as same-sex marriage and abortion is in the micro-minority, fourteen percent.
Only a quarter of the Latino electorate believes same-sex couples should receive no legal recognition but over a majority believe they should. In particular, 43 percent of Latino voters support gay marriage. This level of support for gay marriage is almost double that of general electorate Republicans. The math doesn't add up; the views of Latinos on the social issue of gay marriage are inconsistent with the GOP. The conventional wisdom that Latinos because of their religiosity are "Republicans who just don't know it yet" is not consistent with Latino public opinion.
The President's lead of 50-plus points over Romney will not shrink, let alone disappear in the wake of his gay marriage support. That being said, the President must be attuned to the ideological diversity among the Latino electorate. While six out of ten Latinos believe that homosexuality should be accepted by society there are portions of the Latino electorate that feel uncomfortable with homosexuality and gay marriage.
In particular, foreign-born Latinos, those that are Spanish dominant, and older Latinos are the most likely to oppose same-sex marriage. Going forward, the Obama campaign cannot disregard these concerns and allow for these groups to become disengaged. Instead, the campaign must draw on the strong belief of Latinos that politics and religion do not mix.
The president will face some difficulties with his new support of gay marriage. Among the general electorate this may even translate into some voters saying over into the Romney camp. But, among the Latino electorate, the issue of gay marriage isn't the kryptonite that can blast the President's superhero lead over Romney.
Victoria Defrancesco Soto
Dr. VMDS
Posted: Friday, 11 May 2012