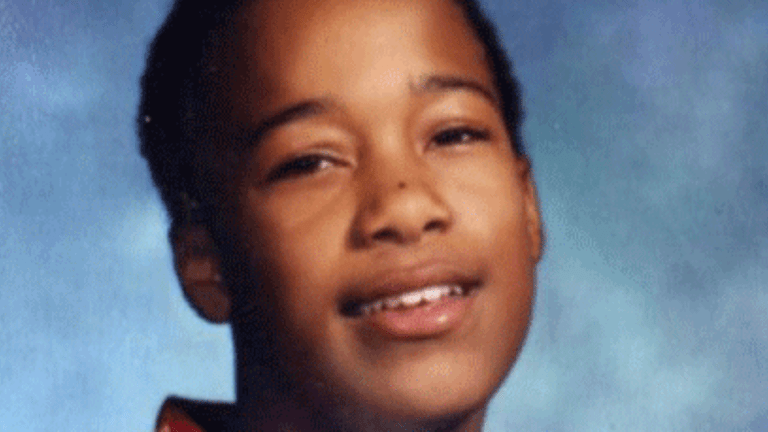 Remembering Sakia Gunn: Keeping News Coverage on the Down Low
Rev. Irene Monroe: Not enough is ever accurately reported about hate crimes against lesbian, gay, bisexual, transgender, and queer (LGBTQ) people of color, and how issues of race, gender identity, and sexual orientation trigger the type of violence against them. Nor are the reasons for the silence around such violence often explored.
This May 11th sadly marked the tenth anniversary of the murder of Sakia Gunn of Newark, N.J. And her murder is mired, at best, by myths and, at worst, malicious intent.
Depending, however, on the LGBTQ circles you run in and where you get your news, you may or may not know who she was. For many, Gunn was and still is a small blip on the gay and national news radar screen.
While a nation cried out in horror in 1998 over the brutal killing of Matthew Shepard, a 21-year-old white gay male student at the University of Wyoming, and the murder of Teena Brandon, a 21-year-old white Nebraskan transgender man (the inspiration for the 1999 movie "Boys Don't Cry") untold numbers of hate crimes against LGBTQ people of color not only went unreported in mainstream papers, but they rarely saw the light of day in queer ones as well.
Gay and national media have also paid attention to homophobic bullying. The bullying that led to the suicide of LGBTQ youth was on its way to becoming a national epidemic. For example, in the month of September 2010, nine teen suicides were tied to sexual orientation or gender expression, highlighting the disproportionate bullying of our LGBTQ kids and those perceived to be LGBTQ.
One of the suicides that September was that of 18-year-old Rutgers University freshman Tyler Clementi. Clementi jumped to his death from the George Washington Bridge after finding out that his college roommate and another classmate had secretly used a webcam to broadcast his sexual encounters with another male, highlighting the dangers of "cyberbullying"— teasing, harassing, or intimidating with pictures or words distributed online or via text message. The story of Clementi's suicide, and the many others that happened that month, went viral and saturated the media.
However, when the suicide of Joseph Jefferson, a 26-year-old African-American activist for LGBT youth, went largely unnoticed.
"I could not bear the burden of living as a gay man of color in a world grown cold and hateful towards those of us who live and love differently than the so-called 'social mainstream,'" Jefferson posted on his Facebook page the day he killed himself.
Issues of race, gender identity, and sexual orientation trigger a particular type of news broadcasting on major network channels. With many of these network channels' objective to provide viewers with "infotainment" rather than fair and balanced reporting, discerning television viewers—straight and gay—are most often incensed and insulted by the news than informed by it.
Case in point: in 2007 The O'Reilly Factor with Bill O'Reilly on FOX News, which is one of today's highest rated and most viewed talked show, tipped its scales on purportedly delivering fair and balanced reporting. The O'Reilly Factor carelessly brought defamatory news to it viewers about an allegedly nationwide epidemic of black lesbian gang violence terrorizing neighborhoods and schools in large urban enclaves across the country.
According to Rod Wheeler, FOX News crime analyst, these black lesbian gangs recruit and force kids into homosexuality. "There is this national underground network, if you will, Bill, of women that's lesbian and also some men groups that's actually recruiting kids as young as 10 years old in a lot of the schools in communities across the country." Wheeler told host Bill O'Reilly on the show.
And the notorious black lesbian gang, "Dykes Taking Over" was purportedly a pedophiliac gang carrying weapons and violently attacking and raping girl victims they recruited. "As a matter of fact, some of the kids have actually reported that they were actually forced into you know, performing sex acts and doing sex acts with some of these people," Wheeler continued.
Although Bill O'Reilly had to apologize for the egregious errors and lies about a national epidemic of black lesbian gangs coming after female children, the story had nonetheless achieved the desired goal of "info-taining " its audience by perpetuating both frighteningly racist and homophobic stereotypes.
"We overstated the extent of gay gangs in the Washington Area.... Detective Wheeler has apologized, Bill O'Reilly stated on his show.
However, the story about this purportedly increasing trend of black lesbian gangs terrorizing the neighborhoods and schools across the country derives from a myth affixed to the Sakia Gunn murder.
The real story about Sakia Gunn is that on the morning of May 11, 2003, Sakia Gunn, 15, was stabbed to death when she and her girlfriends rebuffed the sexual overtures of two African-American men by disclosing to them that their disinterest was simply because they were all lesbians.
Around 3:30 a.m. Gunn and a group of her girlfriends, ages 15-17, were taking a train from Greenwich Village, a noted LGBTQ enclave in New York City, to Newark. While waiting for the bus two African-American men in a white station wagon harassed the girls. "At some point during their interaction, they made their sexual orientation known. They made it clear that they weren't interested," Lt. Derek Glenn, a spokesman for the Newark Police Department told the Associated Press.
Incensed that the girls rebuffed them— and by lesbians no less— the two assailants reportedly jumped out of their car and got into a scuffle with the girls.
Stabbed by one of the men, Gunn dropped to the ground and died shortly after arriving at University Hospital in Newark.
Not enough is ever accurately reported about hate crimes against lesbian, gay, bisexual, transgender, and queer (LGBTQ) people of color, and how issues of race, gender identity, and sexual orientation trigger the type of violence against them. Nor are the reasons for the silence around such violence often explored.
The first reason is the "politics of silence" in LGBTQ communities of color to openly report these kinds of attacks unless it results in death. With being openly queer and often estranged if not alienated from our communities of color, reporting attacks against us by other people of color can make victims viewed as race traitors. And because of the "politics of silence" that run rampant in our LGBTQ communities of color we end up colluding in the violence against us.
The second reason has a lot to do with the dearth of LGBTQ reporters of color writing for both straight and queer white media. Those papers and television networks sensitive to race issues but don't have LGBTQ people of color working at them, often engage in the "politics of avoidance" and won't broach the topic for fear that the paper won't bring the right angle or sensitivity to the topic. With the objective of newspapers and networks to report the news, those media that engage in the "politics of avoidance" when it comes to people of color do a disservice not only to the profession, but also to the entire LGBTQ community.
The third reason has a lot to do with the media view the topic of violence and people of color as synonymous. With such a skewed viewed, for these newspaper and networks, there is no news to report. And if so, it's both defamatory and sensationalize.
In 2011, Gunn's story inspired the musical "One Girl's Story." I'm hoping future new reporting will inspire better coverage on us girls like Sakia.
Rev. Irene Monroe
Thursday, 24 May 2013