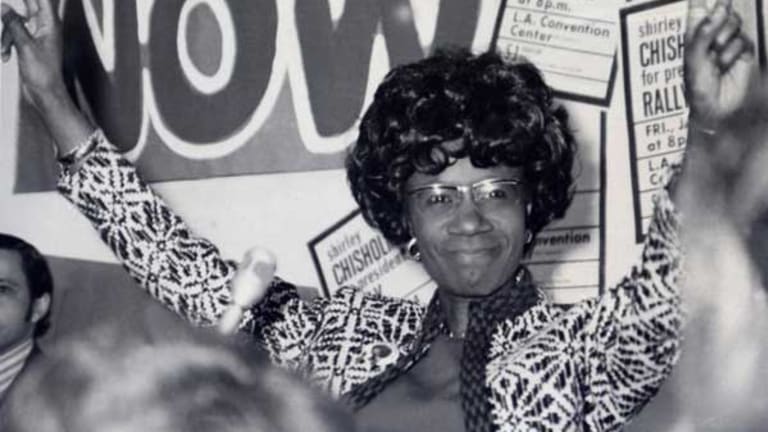 Working Women Vote: Now Let's Get Them Elected
Sophie Rane: The moment a woman announces a bid for office, the media starts questioning whether she is fit for the role. Who will care for her children? Will she be able to focus her attention on governance?
Now, 94 years after the passage of the 19th Amendment, working women in America are making the most of their hard-won right to vote. Women are now seen as a decisive voting bloc in elections at every level, and for good reason - women have voted in higher numbers than men in every presidential selection since 1960. In 2012, male voters alone would have decisively selected Mitt Romney, but were outvoted by women.
Women are clearly engaged in the political process, which begs the question – why don't we have more women in office? In 2014, the stats on women in public office remain disturbingly low:
Women hold just 18.5% of total seats in Congress.
Four states (Delaware, Iowa, Mississippi, and Vermont) have never sent a woman to either the House or the Senate.
Women account for 22.5% of statewide elective executive offices, with only 5 women in governor's mansions nationwide.
24.2% of state legislators are women. (This number has actually quintupled since the 70s).
The gap is even larger for women of color: only 5% of seats in Congress are held by women of color, almost all of them in the House. Mazie Hirono is the only woman currently sitting in the Senate, and we have not had a Latina Senator to date.
When women are under-represented in government, the implications are grave. Take the anti-choice legislation in recent months that has shuttered women's clinics in Texas, Wisconsin and Mississippi, just to name a few. These are policy decisions made by majority-male bodies that have profound impacts on women's lives. So how do we go about making equal representation a national priority? Here are a few beginning steps:
Recognize that gender and race representation are intertwined: Up until now, the women's political movement has mainly celebrated the success of white leaders like Hillary Clinton and Nancy Pelosi. And while their accomplishments are critical, we can't settle for a movement that does not lift up women from every cultural background. Truly representative government must cut across gender and race lines. PowerPAC+ actively supports women of color like Stacey Abrams, Lucy Flores andNina Turner (if you don't already know these names, read up on them here). These are women who speak powerfully to the concerns of their communities and bring voices to the table that have long been ignored in politics.
Support key groups: There are a number of organizations working to elect more women, particularly women of color, to public office. HOPE (Hispanas Organized for Political Equality), BWOPA (Black Women Organized for Political Action) andAPALP (Asian Pacific American Leadership Project) are doing critical work to develop and support women leaders in communities of color across the country.Emily's Listand Emerge America provide key training, network building and funding to Democratic women running for office. We can support the movement for equal representation by donating to these groups and spreading the word about their candidates. Even better, if you are a woman with passion and vision for your community, consider applying for one of those programs – they will connect you with the right networks to campaign successfully, and they will support you every step of the way.
Stop asking if women can "have it all":It's a tired cycle. The moment a woman announces a bid for office, the media starts questioning whether she is fit for the role. Who will care for her children? Will she be able to focus her attention on governance? Is she too emotional to handle the job? These attitudes not only cast a negative tone that may harm a woman's chance of winning, but they promote a backwards double-standard that may actually prevent other highly qualified winning from making the choice to run. Nobody questions President Obama's parenting of Sasha and Malia or asked whether President Bush was spending enough time with Barbara and Jenna, so why are we promoting outdated gender norms by aiming these questions towards female candidates?
Donate to women's campaigns: A study released earlier this year that interviewed female state legislators found that the top concern preventing them from running for higher office was fundraising. Politics has long been an old boy's club, and women often feel they are not connected to the right networks to raise the funds necessary for a high-profile campaign. We can counter this by making a point to seek out female candidates with platforms we believe in, and then contribute to their efforts. Check out MSNBC's '30 in 30: Women Candidates to Watch in 2014' if you need a place to start. (By the way, it has featured three PowerPAC+ candidates so far).
The goal of the suffrage movement was to give women a voice at the ballot box. Drawing from the legacy of powerful women like Shirley Chisholm and Mazie Hirono, PowerPAC+ understands that our challenge in the coming decades will be to make sure that vibrant, passionate women from every community in America also have a seat at critical decision-making tables.
Sophie Rane
Power Pac +