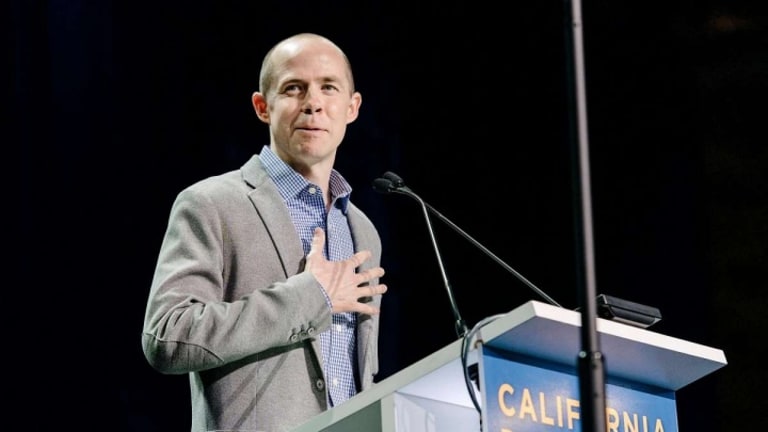 The California Democratic Party Has Not Learned Lessons of #MeToo
Amar Shergill and Kate Alexandria: This failure of the CDP to commit to the full measure of survivor-centered reforms has left Democratic institutions without the means, experience, and qualifications to manage these sensitive issues effectively, safely, or consistently.
On February 26, 2021, the Progressive Caucus of the California Democratic Party emailed a questionnaire to all CDP Officer candidates. Two of the questions dealt with the actions of Party Officers related to sexual assault and harassment by former Chair Bauman. The questions are listed below:
Q8. On 4/8/19, Rusty Hicks signed the Survivors Pledge but failed on item #2, to disclose who retained the Delfino Madden law firm even after their predatory behavior was revealed. Do you denounce his failure to fulfill his pledge and believe he should apologize? What will you do to ensure that the CDP upholds the pledge?
Q9. On May 23, 2019, Controller Dan Weitzman and Vice-Chair Alex Rookervoted to keep disgraced former Chair Eric Bauman in the Party despite confirmed and pervasive harassment and sexual assault. Do you agree that Bauman harassed and assaulted members of our Party? Do you condemn the failure of the CDP to state that he harassed and assaulted members of our Party? Do you denounce the vote by Wietzman and Rooker to keep Bauman in the Party?
The purpose of these questions is to determine which candidates are committed to holding Officers, Delegates, and the Party itself accountable when survivors are not centered during our responses to issues of sexual abuse and misconduct. If we are to be an organization that provides room for reconciliation, growth, and the advancement of Democratic values, we must also be prepared to ask our leaders if they acknowledge the errors of the recent past.
This failure of the CDP to commit to the full measure of survivor-centered reforms has left Democratic institutions without the means, experience, and qualifications to manage these sensitive issues effectively, safely, or consistently.
Five candidates did not respond to these two questions, either via the questionnaire or elsewhere: Chair Rusty Hicks, Candidate for Vice-Chair Jenny Bach, Candidate for Vice-Chair Betty Yee, Candidate for Secretary Diana Love, and Candidate for Secretary Melahat Rafiei. They were all encouraged to answer these questions even if they chose not to answer all questions. They all declined to respond. Two additional candidates responded without actually answering the questions: Candidate for Vice-Chair David Campos and Candidate for Controller April Verrett. Those that did respond in full were: Delaine Eastin, candidate for Chair; Daraka Larimore-Hall, current Vice-Chair; and Norma Alcala, candidate for Controller. The unedited responses, or lack thereof, are posted here.
It is expected that all of these candidates, in fact all Democrats, will say that they support survivors and are committed to making the Party a safe space. However, despite the Party's frequent public assurances of their support of women and survivors, this type of rhetoric often continues to fail in real-world application. The Party has spent millions of dollars on settlements for sexual misconduct but far less on preventing that sexual misconduct from happening or being enabled in the first place. Even now, complaints about misconduct continue to be unaddressed for months after submission, muddying safeguards for survivors and damaging the legal process that is so critical in order for witnesses to be contacted, parties to be correctly interviewed, and for timely decisions about sanctions to be made.
Furthermore, restorative principles and justice remain secondary considerations to protecting the institution. While the Party seems eager to evade legal liability and obscure uncomfortable questions about its history, it seems all-too-willing to limit its own efforts to a minimally acceptable standard and pass off responsibility for restorative justice work onto leaders and Democratic clubs that do not have its financial resources or enforcement mechanisms. And it is really the "minimally acceptable standard," a response dwarfed in time commitment and money by the Party's defense of its outright hostility towards Bauman survivors in 2019. The Party has not fought nearly as hard to remedy sexual misconduct as it did to prolong the tormenting of survivors two years ago, and its inadequate response is even built on the unpaid labor of the survivors that it failed.
This failure of the CDP to commit to the full measure of survivor-centered reforms has left Democratic institutions without the means, experience, and qualifications to manage these sensitive issues effectively, safely, or consistently. The lack of structure has also led survivors and institutions in Democratic spaces to, predictably, be used as vehicles for political advantage. Complaints that are not investigated promptly, along with an outright refusal to issue resources on restorative justice or suggested guidelines for post-sanction behavior, undermine confidence in the institution, increase suffering, and render the Party's remedies useless.
In my own work within the Party, I have learned from survivors and advocates that we must keep our hearts open to the possibility of reconciliation with those that have failed - and be prepared to do the work when we fail ourselves. Expecting perfection is reckless; as is failing to directly address improper behavior. As a member and leader in the Democratic and Progressive spaces, I have chosen to remain engaged and seek improvement when my colleagues and our organizations act in ways that I do not agree with.
While the lack of structure and the inadequate, selective solutions the Party has prescribed for this issue have undoubtedly created the conditions for smaller failures to happen, we must evaluate our actions on the impacts that they have had on survivors. I have been reminded of the ways Party activists and leaders like myself have to be vigilant of being survivor-centered, especially during times where the Party has not provided us with the resources or guidance this issue deserves.
I regret the ways, even recently, that the actions of myself and colleagues I work with did not rise to the standard that a survivor deserved: a standard built on asking survivors about their own feelings about their cases and the return of people who have engaged in misconduct without restorative justice. Acknowledging this does not absolve me from responsibility for failures nor relieve the duty to remediate. It reaffirms that we should accept responsibility when we've done something wrong and that we should - now more than ever - listen to survivors and involve them in the decisions we are making about their lives and the future of our Party.
That is work that I am willing to do and have actively done. I wrote questions 8 & 9 of the questionnaire after contacting Bauman survivors who were impacted by the Party's decisions and getting their input and opinions. In particular, Kate Alexandria, the CDP's former Digital Director and current Co-Chair of the Party's working group, "A Way Forward" approached me about including question #8. After speaking to her and other survivors about the disappointing responses - or lack thereof - to these questions, Kate asked to write the final part of this statement with me:
The gross inadequacy of CDP leadership is evident on this issue. We have to ask ourselves if the Party under Rusty's leadership has done even remotely enough compared to the destruction, betrayal, and harm done to survivors and to the Democrats of this state in just the past few years. The hard conversations about accountability and restorative justice and long-term culture change have to be led by a Chair who can take basic responsibility for their own actions and failures. Instead, Rusty has confined the Party's response to a working group that does not get nearly enough time or resources relative to its potentially incredible impact and the urgency of this situation. His biggest achievement on this topic is made possible by the grace of survivors that he will not even apologize to. He has refused to do more. He has refused to even answer these questions.
As the two questions describe above, Chair Hicks and the Party have failed to make the simple statement that Bauman committed sexual assault and harassment against the survivors. Chair Hicks committed to a Survivors Pledge that would have shone light on some of the Party's most disturbing decision-making as an institution, but then he failed to uphold that commitment. Two other Officers voted to keep Bauman in the Party as a delegate yet there has been no negative outcome for this behavior.
Candidates for CDP Officer positions are now refusing to even answer direct questions on the issue, guaranteeing more evasion and injustice, displaying a stunning lack of growth to everyone who has been watching to see if the Party will truly try to heal the wounds it has caused. This is NOT standing with survivors. The failure to respond is, perhaps, the most disappointing answer of all - and the most telling.
Amar Shergill and Kate Alexandria