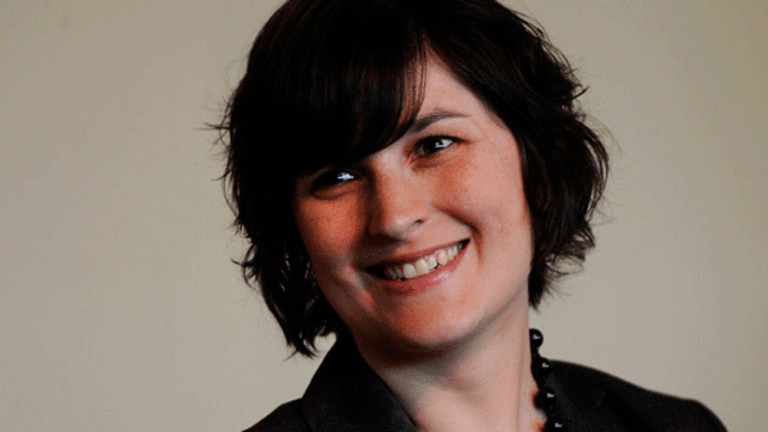 Sandra Fluke, Wendy Davis, And How The Fight For Reproductive Rights Is Inspiring Women To Run For Office
Sandra Fluke for Congress -- Fluke's decision to pursue a seat in Congress bears some similarities to the career of Wendy Davis.
Sandra Fluke, a women's rights activist who rose to national prominence after testifying in favor of Obamacare's birth control provision, is reportedly preparing a run for Congress. Although she hasn't officially announced her bid for retiring Rep. Henry Waxman's (D-CA) seat, the Washington Post reports that Fluke has filed for the endorsement of California's Democratic party, which is the first step in the process.
The field is expected to be fairly crowded, and there's no telling what Fluke's chances are. But the fact that she's prepared to make a run provides yet another example that Democratic politicians aren't afraid to take an bold stance on reproductive rights this year.
Fluke was catapulted into national headlines in 2012 after the right-wing radio host Rush Limbaugh's infamous attacksagainst her. Limbaugh called the Georgetown law student a slut for supporting Obamacare's contraceptive coverage requirement, suggesting that she was having so much sex that she couldn't afford her own birth control. (Of course, that's not actually how birth control works in practice.) Although other prominent conservatives furthered that line of attack, Fluke didn't back down. She became an unapologetic spokeswoman for women's reproductive health care, speaking out against the GOP's "War on Women" at the Democratic National Convention and partnering withPlanned Parenthood to promote health reform.
Right-wing pundits have transformed Fluke into somewhat of a symbol — she embodies the conservative assumption that birth control coverage has more to do with women's promiscuitythan their overall reproductive and economic freedom. But that hasn't stopped her from seriously thinking about running, and likely won't stop Democrats from rallying around her. She's already won an unofficial endorsementfrom Rep. Carolyn Maloney (D-NY).
In fact, Fluke's decision to pursue a seat in Congress bears some similarities to the career of another women's health champion who'sreviled by the right: Wendy Davis. The Texas state senator has become the public face of a groundswell of reproductive rights activism in the Lone Star State, and is currently making a high-profile run for governor. Although conservatives have smeared Davis as an "Abortion Barbie," that hasn't put a damper on her political career.
In an interview with ThinkProgress last month, the president of NARAL Pro-Choice America, Ilyse Hogue, pointed to Davis as a prime example of a new wave of public officials who are being rewarded for taking a strong position in favor of abortion rights and women's health care.
"When you actually take a strong, courageous stand on abortion access as part of a full suite of reproductive freedom, voters reward you. We're going to see more of that, and we're going to incentivize more of that," Hogue noted.
Democratic lawmakers have recently begun to do exactly that, coupling women's health issues within a larger context of all of the policies that will help women attain freedom and equality. New proposals in New York,Pennsylvania, Virginia, and Minnesota all bundle several policies — like pay equity, maternity leave, and workplace discrimination protections — into one package intended to advance women's position in society. In his recent State of the Union, President Obama took a similar approach, calling for an end to "Mad Men"-era policies that undermine women's success.
Republicans are gearing up to emphasize their opposition to reproductive rights — in fact, at the most recent Republican National Convention, GOP delegates passed a resolution declaring that candidates should not stay silent on their anti-choice views. But progressive candidates may be prepared to meet them head on.
Tara Culp-Ressler
ThinkProgress