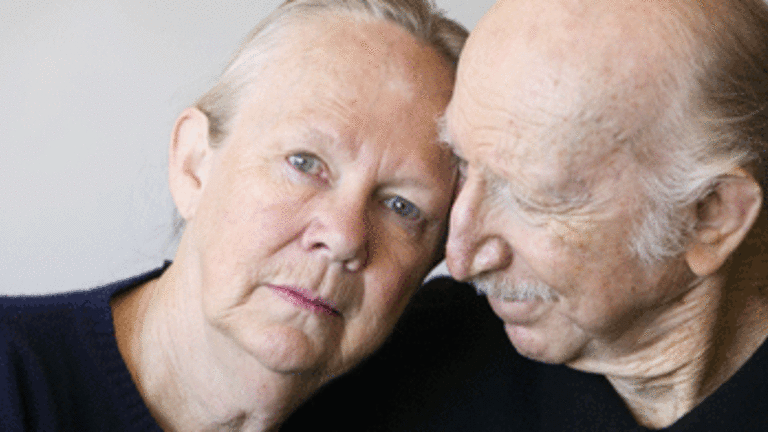 Alzheimers Specialist Shortage
Jan Tucker: With the coming of age of the baby-boomer generation, Alzheimer's Disease numbers are expected to increase dramatically, yet the number of geriatric certified physicians in America is dramatically declining.
Alzheimers Specialist Shortage
I attended a continuing education conference at the USC Davidson center sponsored by the Alzheimer's Association of Southern California and Keck School of Medicine. The conference was entitled "The Many Faces of Dementia: New Diagnostic Guidelines and Their Implications for Care." I serve on the Community Advisory Board of Keck's Memory & Aging Center Alzheimer's Disease Research Project.
I have written on the subject of the effects of the "sequestration" crisis in federal budgeting in these pages before but I learned about some new, long term, systemic problems in the health care system at the conference with a special emphasis on geriatric care in the coming decades. You can read another piece I wrote on this topic here.
With the coming of age of the baby-boomer generation, Alzheimer's Disease numbers are expected to increase dramatically, yet as pointed out by Dr. Michael Wasserman at the conference, the number of geriatric certified physicians in America is dramatically declining. A 2007 survey indicated a huge decline in the preceding decade, from 8,800 to 7,100. Dr. Wasserman pointed out an extremely disturbing public policy issue, in 2010 alone, the Medicare Trust Fund spent over $9 billion on Graduate Medical Education but practically none of that money was spent on training geriatric care doctors.
The implications are that many of those same doctors whose training was subsidized by Medicare either limit their practices to Medicare, or refuse to accept Medicare patients altogether! But it gets even worse. Conservative projections suggest that we could use 15-20,000 Geriatricians now, and upwards of 30-40,000 in the coming years. Today we have fewer than 7,000, and the number is going down every year!
Dr. Wasserman indicated that there will be 13.5 million Alzheimer's patients by 2050 for those geriatricians to deal with.
Dr. Lisa L. Barnes of Rush University in Chicago spoke extensively on the subject of the barriers to diagnosis presented by access to health care in minority communities. Most of the comparative studies in Alzheimer's rates have been comparisons between Caucasians and African Americans but only one study has shown that Caucasians are at half the risk of Alzheimer's disease as African Americans or Hispanics. While there is no known genetic risk factor unique to minorities, the APOE-e4 gene is reported at higher levels in African American and Hispanic population groups than Caucasians; yet that gene does not seem to cause a higher risk between minority groups and Caucasians for the disease. Nor do the higher levels of diabetes and vascular diseases appear to cause a higher risk for minorities than for Caucasians as far as Alzheimer's Disease is concerned.
One fascinating piece of data are the statistical differentials based upon education, class and ethnicity. For example, while Caucasians and African Americans have no appreciable gap in cognition skills testing when they have similar higher education levels, Caucasians seem to score better than African Americans when both groups are at lower educational levels. African Americans educated in the North also do significantly better on cognition skills tests than African Americans educated in the South.
According to Dr. Barnes, perceptions in minority communities that memory loss is simply a function of aging rather than an actual sign of Alzheimer's or another dementia disease tends to retard prospects for early diagnosis and treatment. African Americans and Hispanics get to a clinic for diagnosis later in life and disease progression than do Caucasians.
Research shows some very interesting data that was presented at the seminar:
Social networking decreases loss of cognition
Underlying neuroticism increases the potential for developing Alzheimer's Disease in Caucasians
The higher the perception discrimination by an individual, the higher the blood levels of C-Reactive Protein (CRP), a substance that surfaces in response to inflammation
While African Americans tend to have more brain "plaques" (of Beta-Amyloid) and infarcts, Caucasians with Alzheimer's tend to have more "tangles."
Dr. Bruce L. Miller of the University of California at San Francisco spoke on issues associated with a different dementia, Fronto Temporal Dementia (FTD) otherwise known as Pick's Disease. FTD tends to afflict persons younger than the usual age for Alzheimers. It affects the right side of the brain and the left side of the body.
Is there any light at the end of this tunnel? The Affordable Care Act ("Obama Care") calls for an annual cognitive screening, but the standard of care has not yet been defined.
It behooves all those interested in health care and its implications for society, politics and the economy to insure that this is well defined and implemented, just as we must address the crisis Dr. Wasserman pointed out in what he called the "relative paucity of training in dementia related issues" exemplified by the decline in certified geriatricians in America.
Jan Tucker
Posted March 17, 2013
Originally published on Jan Tucker's Blog: The Detective's Diary
Republished with Author's Permission