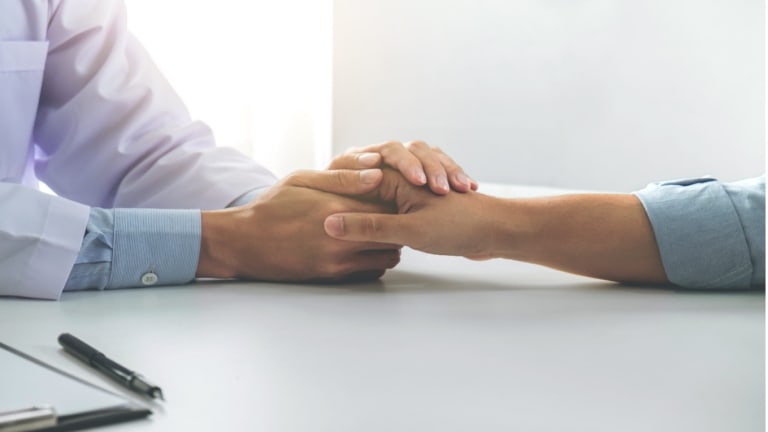 Five Things to Look Out for to Buy the Best Cancer Insurance Plans
Insurance companies and providers only offer cancer insurance to people who have not yet been diagnosed
We all dread hearing the word 'cancer', but unfortunately, there is no way we can escape it. Studies suggest that approximately 9.95 million people worldwide died with cancer in 2020 alone. Moreover, the Indian population largely contributes to this figure, making the life-threatening disease a cause for worry.
Insurance companies and providers only offer cancer insurance to people who have not yet been diagnosed
While you cannot predict being diagnosed with cancer or, let alone prevent it, you can have your pick from some of the best cancer insurance plans. Investing in cancer insurance is crucial because not only is the disease deadly, but it can empty your pockets rather quickly. Pair expensive cancer treatments like chemotherapy and radiation with skyrocketing health care costs, and you can come close to losing all your life savings.
However, it is essential to know that insurance companies and providers only offer cancer insurance to people who have not yet been diagnosed. Regardless, here are five key things to look out for before buying the best cancer insurance plans:
1. Higher Sum Assured & Comprehensive Coverage
Since cancer treatment is quite costly, you should choose a plan with a higher sum assured. Most insurers offer plans with medical coverage up to Rs 50 lakhs; however, it is best to opt for a cancer insurance policy that is affordable and doesn't become a burden later. Also, it is recommended that policy buyers go for plans providing comprehensive coverage.
Besides regular expenses such as hospitalization, nursing, and daycare, a cancer insurance plan should also cover chemotherapy, radiation, drugs, and diagnostic costs. Moreover, it is essential to opt for reputable insurance providers like Care Health Insurance that offer some of the best cancer insurance plans in India.
2. Types Plus Stages of Cancer Being Covered
Many people don't know this, but more than 120 cancer types have been diagnosed worldwide so far. So, while exploring the best cancer insurance plans, be sure to shortlist policies that cover the maximum cancer variations. In addition, check if the plan you prefer provides medical coverage for all stages (minor, major, and critical) of cancer so that you can get treatment at the earliest.
3. Waiting Period
Typically, cancer insurance plans have a minimum waiting period of three months which can go up to six months in some cases. This period is the duration when the policy has not yet been activated, and you cannot make any claims until it is over. However, it is better to select cancer insurance that comes with the least waiting period.
4. Check for Premium Waivers
Battling cancer can be hard enough as it is and worrying about cancer insurance premiums should be the last thing on your mind in this situation. However, you can free yourself of this worry with the waiver of the premium feature, which is available with most of the best cancer insurance plans. With a premium waiver, you will be no longer be obliged to pay the premiums for a specific period if you are diagnosed with cancer.
5. Consider the Exclusions
More often than not, we are so focused on the inclusions in cancer insurance policies that we hardly look at the exclusions. These exclusions can be anything from certain cancer types to restrictions on room rent, and they can significantly hinder your treatment process. Therefore, make sure you check the exclusions of your policy, as even the best cancer insurance plans have them.
While we have covered all the important factors you should keep in mind before buying cancer insurance, it is also vital to thoroughly read the policy wordings and terms & conditions. Moreover, doing so is even more essential if you are buying cancer insurance online. So, what are you waiting for? Explore India's best cancer insurance plans and make that investment today!