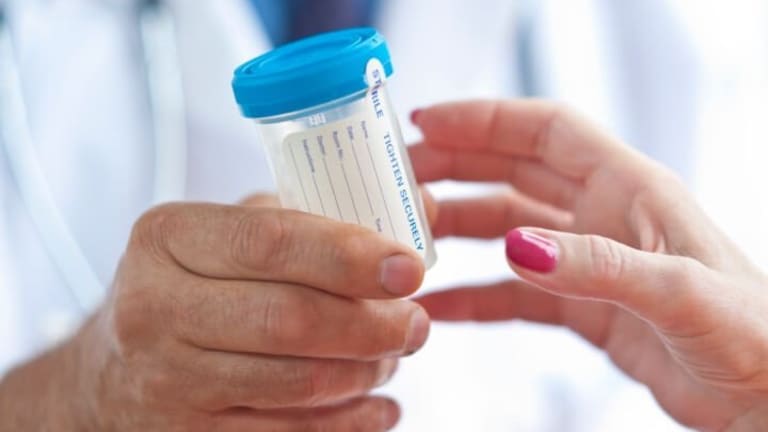 Equality in Health: The Female Fight
Caitlin Hoff: Without thoroughly testing the entire demographic that will use a product, it's difficult to guarantee its full safety and efficacy. Unfortunately, women especially, understand this truth from experience.
The U.S. healthcare system is constantly criticized for a slew of issues affecting patients. Patients currently face an uphill battle with the healthcare industry just to receive decent, affordable care. Recent years, however, have exposed countless controversial practices in different segments of the healthcare industry that directly affect the health and safety of women in particular. The following piece recounts just a few of these major issues that women face in the healthcare industry.
Drug & Medical Device Industry
Historically, women have been slighted by the drug and medical device industry. For decades, women have been underrepresented and ignored in clinical trials. Part of this gender disparity came from the idea that men and women are similar enough that insights gleaned from one gender would be relevant for the other gender. We, of course, now know that this is false.
Women were also excluded from studies and trials because, "they're more expensive, they have hormone fluctuations, and they could be pregnant," according to ConsumerSafety.org's Medical Editor, Katy Moncivais, PhD. Moncivais continued her explanation saying that "Every one of those excuses just means that the research team is unequipped - financially, intellectually, and scientifically - to study the complexities of the female human."
While these previous ideas and discriminations excluded women from clinical trials, they also exposed women to greater risks when it came to using prescription drugs and medical devices that hadn't thoroughly been tested on a large number of female patients. In 2013, for example, the FDA halved the recommended dosage for zolpidem insomnia drugs like Ambien or Edluar for women in particular. This recommendation followed evidence that some patients, namely women, didn't metabolize the drug quick enough, which impaired their ability to perform day-time tasks that involved alertness, like driving. Without thoroughly testing the entire demographic that will use a product, it's difficult to guarantee its full safety and efficacy. Unfortunately, women especially, understand this truth from experience.
Without thoroughly testing the entire demographic that will use a product, it's difficult to guarantee its full safety and efficacy. Unfortunately, women especially, understand this truth from experience.
Even when female test subjects have been used in clinical testing, not every trial was thorough enough to ensure safety. A recent example of this that made headlines in 2018 was Bayer's Essure female sterilization device. Bayer marketed Essure as an easy alternative to laparoscopic sterilization, or tubal ligation, for women seeking a permanent contraceptive solution. The device could be implanted in a doctor's office without the need for general anesthesia or an overnight stay. It was also widely praised for its lack of hormones.
However, between 2002 when the device was approved and April 2018, the FDA received roughly 27,000 complaints from Essure users. Women reported adverse side effects like autoimmune disorders, chronic pain, perforation of the uterus or other organs, unintended pregnancies, and additional surgeries like hysterectomies. Approximately 18,000 women and their families have filed Essure lawsuits against Bayer after suffering from a severe injury or complication because of the device.
At an FDA advisory committee meeting in 2015, the safety and efficacy of the device, as well as the validity of the initial trials for the Essure device, were called into question. Following this meeting, it took five months for the FDA to react. In February 2016, Bayer and the FDA began a 3-year post-market study to analyze the risks and benefits of the device; the study has since been extended to five years.
In 2016, the FDA also placed a boxed warning on the labeling of the device though it remained on the market. In 2018, sales were further restricted by the FDA when the agency limited sales of the device to only healthcare professionals willing to review a checklist with patients to go over the benefits and risks associated with the device.
Following these restrictions and the release of the Netflix documentary The Bleeding Edge, which highlighted the potential consequences of the Essure device, Bayer discontinued sales of the device in the United States at the end of 2018, claiming a decline in sales. At the time, the U.S. was the last country that allowed the sale of Essure.
Maternal Care
Aside from inadequate clinical trials and dangerous drugs and medical devices, American women are also facing a dangerous trend in our country. Unlike the global average, the U.S. maternal mortality rate has been rising since 1990. This is undoubtedly a complex topic to discuss, and it's difficult to pinpoint one specific cause. However, different studies have identified areas where improvements can be made to save the lives of new mothers.
A recent USA Today investigation found that many hospitals and healthcare professionals skip traditional and potentially life-saving safety practices. Each year, nearly 50,000 women suffer an injury from childbirth, and for 700 women a year, childbirth proves fatal. What makes these statistics more devastating is that fact that many of the complications these women experience are preventable and/or treatable.
All across the country, these new moms are suffering because of negligence more than anything else. Part of this negligence comes from a lack of oversight. Hospitals across the country use different rules and safety practices, and there is an overall lack of guidance from state or federal governments. California is an exception; the state's maternal death rate has actually decreased after the issue was made a priority statewide.
It's also important to understand that the maternal mortality rate includes deaths during and after childbirth, so many of the deaths counted in this increasing rate occur once a mother and her newborn have been released from the hospital. Studies have found that while new mothers leave the hospital with a great deal of information to protect their newborn, they rarely receive adequate or thorough information about their own health and postpartum warning signs to watch out for.
In response to this sad trend for American mothers, the Preventing Maternal Deaths Act was signed into law in December 2018. It allocates funding for state-led research into maternal death rates to find and implement solutions. This is a good first step by our country's lawmakers, but, there is a great deal more to do before new moms are safe in our health system.
These few examples of healthcare injustices towards women highlight one common thread: a need for consideration. Women make up half of the population and are raising the next generation with little help from our healthcare industry. Women deserve equal care and respect. From legislative action to greater general awareness, equality is possible in our healthcare space. With greater support, there will be greater progress!
Caitlin Hoff