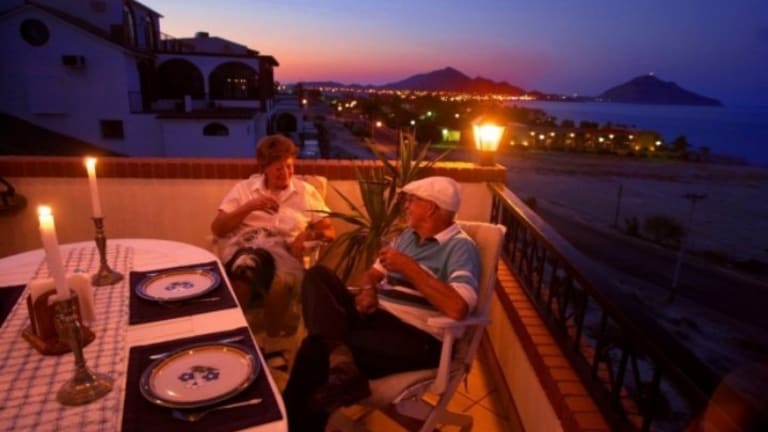 H.R. 1384 - Medicare Not-For-All Act of 2019
Michael T. Hertz: This "Medicare for All" bill says I won't get Medicare if I reside in Mexico. What kind of law is that?
I've written about this before, but with a new bill being considered, it's worthwhile saying it again.
Bill H.R. 1384 calls itself the "Medicare for All Act of 2019" and states that "[e]very individual who is a resident of the United States is entitled to benefits for health care services under this Act." It further states, "No person shall, on the basis of race, color, national origin, age, disability, marital status, citizenship status, primary language use, genetic conditions, previous or existing medical conditions, religion, or sex, including sex stereotyping, gender identity, sexual orientation, and pregnancy and related medical conditions (including termination of pregnancy), be excluded from participation in or be denied the benefits of the program established under this Act . . . ."
Gee. I was born in the United States and worked most of my life in the United States. I paid thousands of dollars into Medicare. I've always been a citizen of the United States. I'm eligible to practice law in California, Maine and Massachusetts. I graduated from Harvard Law School. My father was in the U.S. Army in World War II. My parents and children have always lived in the U.S. Because I'm a U.S. citizen, I have to pay federal taxes regardless of where I am. I have Social Security (I paid for it). I've been on Medicare since 2013. I vote in all federal elections.
This "Medicare for All" bill says I won't get Medicare if I reside in Mexico. What kind of law is that?
But this "Medicare for All" bill says I won't get Medicare if I reside in Mexico. What kind of law is that?
Why should a person who has paid for years into Medicare and Social Security, not to mention federal taxes, be deprived of Medicare if he decides to retire to Mexico? It's not as if it would cost Medicare more if I did that. In fact, it would cost a lot less, because Mexican doctors and hospitals charge a lot less. Nor would it deprive American doctors of clients; they already have too much work to do. It would be cheaper overall if Americans living overseas could get their treatment where they live, avoiding the cost of returning to the U.S., avoiding putting more pressure on the U.S. medical system, and costing Medicare less than if they returned to the U.S.
Is it necessary that the doctors and hospitals in Mexico by licensed in the U.S.? Why? If I like the treatment I receive, and if the doctors and hospitals are legitimately licensed in Mexico, isn't that enough? Yes, their bills must be legitimate, and they shouldn't be higher than comparable U.S. treatment. But that's enough.
Right now, we have a system that steals from the ex-pats, and for absolutely no reason. Remember, the ex pats continue to pay U.S. taxes even though they live abroad, and they paid into the Medicare system or they couldn't get care. Even "illegal immigrants" in the U.S. (as Trump calls them) would be covered by "Medicare for All," because they are resident in the U.S. And many of them didn't pay into Medicare all their lives! (I think they should be covered. But all citizens should be covered, too, regardless of where they live).
There is, in fact, no reason to discriminate against ex pats, other than the fact that it can be done without giving any legitimate reason. That's called arbitrary legislation and it should not be enacted.
Michael T.Hertz