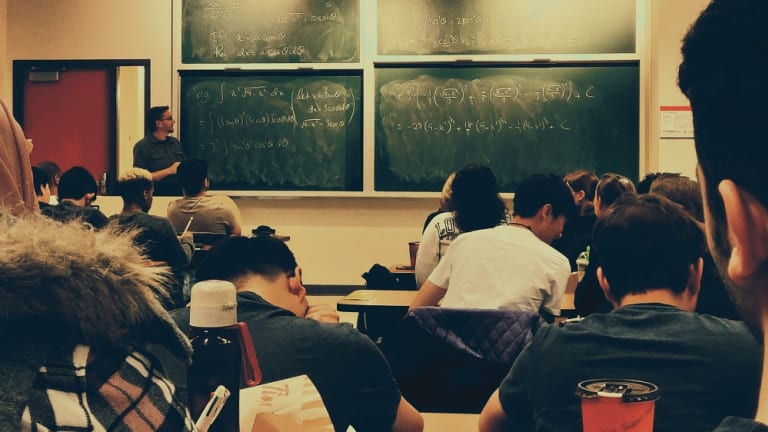 Affordable Healthcare for Part-Time Community College Faculty
$200 million for healthcare for part-time community college faculty could be a game changer
My name is Laila Dellapasqua, and I teach English as a second language for El Camino College. Like thousands of other dedicated educators across California's community college system, as a part-time faculty member, I do not have access to consistent, quality healthcare. Each fall and spring semester, El Camino College provides only $75 to part-time faculty members for medical costs. $75 does not cover my premiums or deductible obligations. Needless to say, $75 is barely enough for a co-pay or medical prescription bill!
That is why I and countless faculty across the state have been working so hard to secure funding for quality and affordable healthcare for part-time community college faculty. And our efforts are paying off. Governor Newsom and legislative leaders have both proposed to budget $200 million in ongoing yearly funding to address this serious issue.
It couldn't have come at a more important time for me and my family.
My family and I simply cannot afford the cost of quality healthcare. I have had to forgo needed appointments for my physical and mental health. This has been detrimental, especially during a pandemic. We had to downgrade my two children's medical coverage because we cannot afford the premium costs. I have had to deny them quality healthcare because we could no longer afford their pediatrician who accepts a certain type of medical insurance and who has been with them since they were born. But my story is unfortunately not unique. Part-time instructors comprise over 65% of El Camino College faculty. And a CFT survey shows part-time instructors from throughout the state have been forced to ration their healthcare or simply go without.
Because I am part-time faculty at El Camino College, I also have to be part-time at another college in order to earn enough wages to make a humble living. My teaching assignments across two different districts are still shy of a full-time teaching load. Full time faculty, who teach a full load, are given quality, consistent health care coverage. The number of hours part-time faculty dedicate to teaching and related duties is often equivalent to the amount of time a full-time instructor dedicates. Why don't we have quality, consistent healthcare? Shouldn't I and other 'Freeway Flyers' at least be reimbursed for our out-of-pocket costs.
The unstable healthcare coverage I have directly impacts my students. Time that should be dedicated to perfecting our craft and meeting with students is now overtaken by countless phone calls to insurance carriers and providers. The type of coverage my family and I have is not accepted by all physicians. It is a job in itself to find ways to avoid further out-of-pocket costs. Stable medical coverage for part-time instructors ensures quality, consistent instruction for our students, and this is most critical for the students who need the most support from their educators. Equity for part-time faculty equals equity for the students we serve.
Governor Newsom and the Legislature have heard our calls and we are well on our way to winning $200 million in ongoing funding to support our hard-working part-time faculty. But to ensure this health coverage benefit gets to the faculty who need it most, we need the Legislature to make some changes to the Part-time Faculty Health Insurance Program. Those changes include offering healthcare immediately upon eligibility to all part-time faculty working at least 40% of a full-time load; capping employee healthcare contributions at 10% of premium cost; offering part-time faculty the same healthcare provided to full-time faculty; and providing reimbursement for eligible "freeway flyers" like me. Without these changes, millions of dollars that could be used to help part-time faculty like me obtain affordable, accessible, and quality healthcare could go unused, leaving thousands of workers without the care they need and deserve.