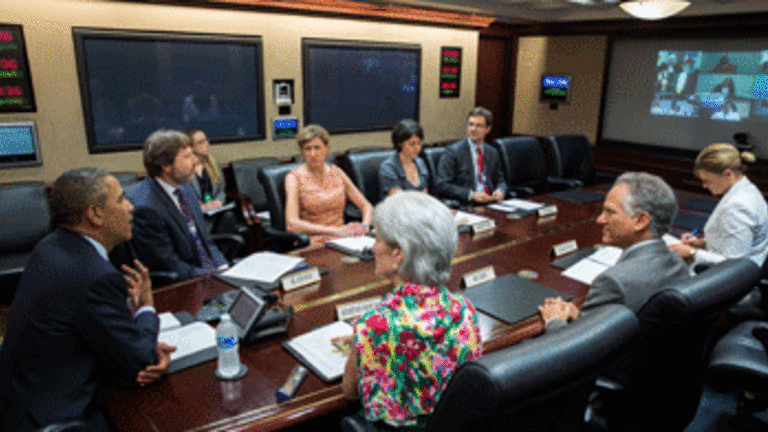 All the Stupid People, Where Do They All Come From?
Sheria Reid: There is no imprisonment for not buying health insurance under Obamacare. Don't believe every stupid bit of information that you read on the Internet.
Just when I'm in a positive frame of mind, I go and read something so stupid it makes my head want to explode. There are a lot of sites that advise people not to buy health insurance in compliance with the Affordable Health Care Act. However, that's not what has my head expanding. It's the number of brainless nitwits who assert that noncompliance will result in not just fines but imprisonment.
There is no imprisonment for not buying health insurance. Don't believe every stupid bit of information that you read on the Internet.
There are fines for not having health insurance. In Obamacare's first year (2014), the fine is $95 per adult or one percent of income, whichever is highest. The penalty is half the adult amount for children under 18. The penalty goes up every year, landing at $695 or 2.5 percent of household income in 2016.
If you own a car, states require you to buy at minimum, liability insurance. This is not to protect you but to protect your fellow drivers from being hit by uninsured drivers and having to either pay out of pocket or file a claim with their insurance and risk an increase in their rates.
When you get sick, (and unless you die young from an accident, you will get sick at some point in your life, and traipse off to the emergency room with no insurance) the rest of us pay for your health care. Those ridiculous overcharges at hospitals are to create sufficient funds to cover treating the uninsured.
So while you defiantly refuse to spend $100 per month on health insurance (if you're in good health with no pre-existing conditions your insurance costs will be low), when you are in an accident or become seriously ill and take yourself to the emergency room and are hospitalized, who do you think pays for your medical care? You have no insurance. The hospital can try to collect, but if you have no assets worth a crap, then there is nothing for the hospital to collect from you. And in spite of the nonsense I've read recently, there is no such thing as a debtor prison in the United States. Your property, if you have any, may be forfeited but no one goes to prison because he or she cannot pay their debts.
Please stop spreading misinformation and declaring that anyone is going to prison because he or she does not purchase health insurance. If you'd rather pay a fine, so be it.
As for the "Chicken Little" cries that the AHCA equals Socialism, I suggest you start with the basics and check out Wikipedia's entry on Socialism.
It's exceptionally simplistic and ultimately inaccurate to characterize Socialism as a redistribution of wealth. However, I don't have the time nor energy to give a fundamental lesson in Socialism.
Sheria Reid
The Examined Life
Friday, 23 August 2013