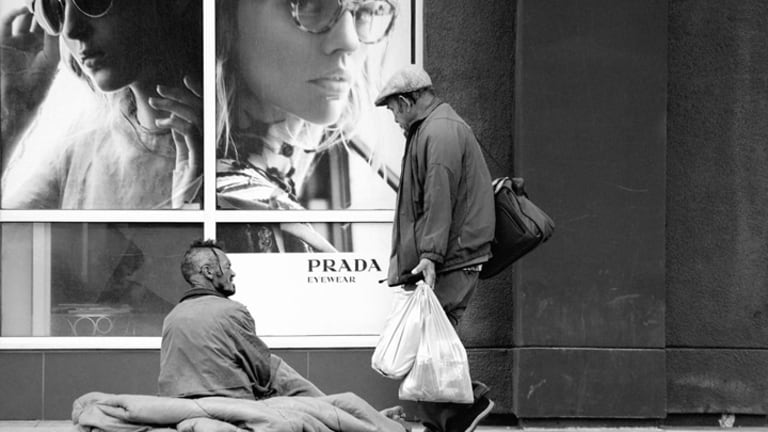 Los Angeles Housing Policy Failures
Randy Shaw: Do legislators believe the pandemic has ended California's housing shortage? Their actions are consistent with such a misguided view
California's Epic Housing Fail
In May 2019 I described how Democratic leaders were failing to address California's housing shortage. The just completed 2020 legislative session was even worse, as it topped off at last night's midnight deadline with the defeat of a bill (SB1120) to allow duplexes in single family zoned districts (the bill passed the Assembly too late last night for the Senate to also vote. That's how an Assembly Speaker gives political protection to both sides of an issue).
Despite California having the nation's worst affordability and homelessness crisis, Democrats passed no major housing production bills this year. The Bay Area's stellar pro-housing delegation of Senators Skinner and Wiener and Assembly members Wicks, Chiu and Ting saw key measures either defeated or watered down (Wicks is so committed to housing that she stayed for the SB1120 vote with her infant baby. Proxy voting is not allowed for those on maternity leave).
Do legislators believe the pandemic has ended California's housing shortage? Their actions are consistent with such a misguided view.
It took incredible effort to get any housing production measure passed. I congratulate our Bay Area delegation for doing what they could do improve the status quo. But when it came to taking major steps toward building more housing — the actions candidate Newsom promoted during his 2018 campaign— the governor and legislature failed miserably.
Here's how bad things have gotten. Even Senate Pro Tem Toni Atkin's SB1120 to allow duplexes in single family zoned neighborhoods was defeated!
In 2019 Oregon legalized fourplexes in single-family districts. Portland followed by legalizing sixplexes with sufficient affordability. Yet California legislators rejected even legalizing duplexes under SB 1120.
A war against duplexes in favor of McMansions? That's the position of Donald Trump and Ben Carson. Yet that is where "progressive" California stands on ending racist and elitist single-family zoning.
Is COVID-19 to Blame?
It's easy to blame the pandemic for California's inaction. After all, Newsom has been consumed with issuing health care policies and battling opposition to whatever he proposed.
Yet Newsom has now gone two years without lending public support to a housing production bill.That hurts. Massachusetts' Republican Governor Charlie Baker has been out of front of a Housing Choice bill in his state; Baker showed that public support from a governor makes a difference.
Newsom knows that he can help enact critical housing measures. Last year's passage of AB1482 (statewide just cause and rent stabilization) was a direct result of his intervention. When Newsom is directly involved in legislation it is far more likely to pass.
The pandemic did bring rising vacancy levels to previously hot rental markets. Legislators could use this to justify inaction on housing production. But that doesn't explain why the Senate defeated SB50 in January, when a future pandemic-weakened real estate market was not a factor. Nor does it justify inaction when no units constructed under a 2020 bill would be ready for occupancy until the pandemic is long over.
Do legislators believe the pandemic has ended California's housing shortage? Their actions are consistent with such a misguided view.
Newsom stayed on the sidelines during the battle to pass SB50. He said its defeat would not end his personal efforts to pass another production bill. But he did not follow up those works with actions.
COVID-19's biggest impact was giving legislators and the Governor political cover for inaction. At this moment, most California residents are far more focused on life under COVID and the presidential race than with the state's need to build more housing.
Ominous Developments
But the just concluded legislative session raised troubling developments for housing advocates.
First, the state building trades have proved willing to kill affordable housing measures and capable of doing so. They even stopped the seemingly mom and apple pie SB899, which would have facilitated construction of affordable housing on church parking lots, from passage in the Assembly after it passed the Senate 35-1.
Organized labor allowed this critical affordable housing bill to go down in deference to the trades; labor wants to remain unified to help defeat Prop 22 (the Uber and Lyft measure to repeal AB5). But if labor is now going to make affordable housing construction unaffordable to nonprofit developers, California's affordability crisis will get even worse.
Second, Los Angeles legislators with the notable exception of Lena Gonzalez remain strongly opposed to increasing housing density. Powerful homeowner groups continue to control politicians' votes. Even Santa Monica's Richard Bloom voted to protect exclusionary zoned districts from duplexes.
It doesn't help that some of LA's tenant and equity groups are run by boomer NIMBYs. This enables legislators to claim that LA's misguided housing policies driving steep unaffordability, gentrification and displacement are nevertheless "progressive."
Sad to say, but books and reports on the connection between LA's anti-development policies and rising unaffordability have not impacted LA legislators. They are all against climate change so long as they don't have to build apartments anywhere near single family areas or minimize the power of King Car.
It may take the 2022 mayoral election for voters to reverse LA's housing policy failures. Rising homelessness, lengthy commutes by priced out workers, and thousands of families living in garages have not done the trick.
Third, Donald Trump's attack on building apartments in single-family zoned districts has not weakened "progressive" support for this racist and elitist policy. Too many "progressive" politicians put their alliances with NIMBY homeowners ahead of racial and economic inclusion.
The big lesson of 2020 is political.
I can't think of a single election in Los Angeles or San Francisco where a candidate lost because they opposed new housing. Until voters start electing pro-housing candidates  and defeating opponents of new housing—which occurred in Boulder and Cambridge last November and in Culver City in 2018— the policies that have worsened the affordability crisis will continue.
Randy Shaw
Beyond Chron