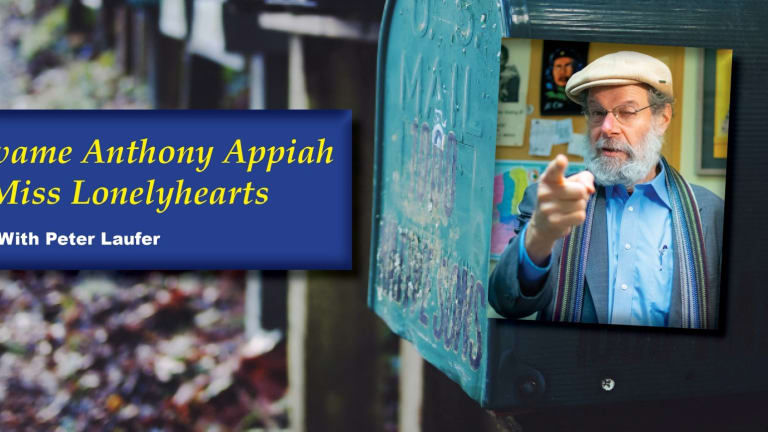 Queries
You ask the question and I'll endeavor to answer it in good faith and with good humor.
Dear LA Progressive Readers:
We all need advice. And some of us – maybe too many of us – are quick to offer advice even when it's not requested. I am one of those gadflies. Just like many LA Progressive writers and readers, I am eager, as Socrates defined the role of the gadfly, "…to sting people and whip them into a fury, all in the service of truth." But beyond such lofty goals, I am quick to offer advice about most anything (advice that may well be worth, of course, what you pay for it).
With the above disclaimer, I am happy to announce the launch of a new LA Progressive feature, my advice column. "Queries" is the working title of the column, but I'll ask you all the first question: Is that a good name for this game? If you've got a better idea, please do send it to me. But until and unless otherwise, "Queries" it is.
Now it's time to explain myself. What credentials do I hold for you to trust me with a question, no matter how crucial to your life or how trivial? I have the answer!
The official CV stuff is that I am the James Wallace Chair Professor of Journalism at the University of Oregon School of Journalism and Communication and I've been a journalist all my working life. I've traveled the world as an NBC News correspondent and I've labored in radio in Europe and North America, including in the LA Progressive's L.A. backyard on KABC (back in its early talk show days, before it became a blowtorch for the opposite of what most Progressive stories offer). Up in the Bay Area, at KXRX ("Your prescription for good listening!"), I hosted a talk show that trained me for the advice columnist role. It was called "Instant Gratification" and the conceit was simple: I guaranteed that I would answer any question the same day, before the show went off the air at four in the afternoon. The phones lines were always lit. Questions ranged from the desperate: "I was confused when I signed a contract for a new RV, can I get out of it?" to the panicked: "I just came home from a business trip a day early and found my wife in bed with another man. What should I do?" to the refreshingly mundane: "My cat is stuck in a tree. Is it okay to call the fire department?"
My journalism and my academic research are oriented toward media criticism, the study of borders and identity and migration, and animal rights. But the deal with "Queries" is that anything and everything is fair game. You ask the question and I'll endeavor to answer it in good faith and with good humor. If I feel ill equipped to offer an answer, I'll seek out an appropriate expert. Or I'll do what too many of us fail to do when we're asked about something we know nothing about: I'll answer with a forthright, "I don't know." And then I'll look to the remarkable audience of Progressive readers for your expertise.
We all are full of questions. In the spirit of one of my favorite books, Nathanael West's Miss Lonelyhearts, I look forward to yours.
Send your queries to me at Laufer@uoregon.edu.
Sincerely,
Peter Laufer