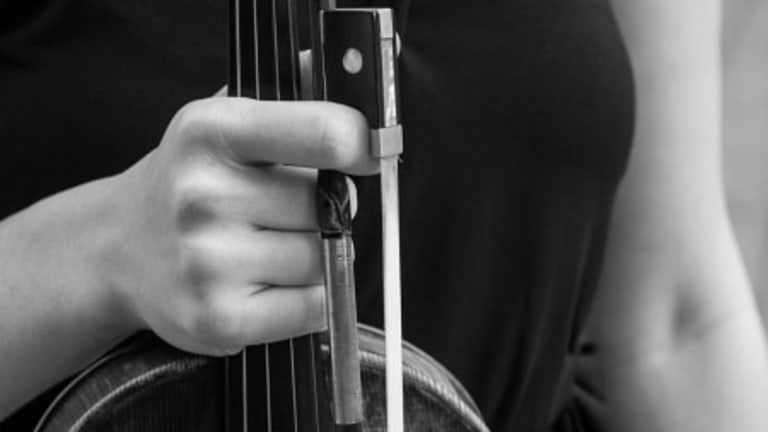 A Few Words While I Wait for Her to Come In
Garrison Keillor: Had I not married the violinist, I'd be in a hospital, trying to breathe, having refused to self-isolate because I hate the term, I prefer the term "drift."
I married a perfectionist and am glad for it especially during this pandemonium or pandora or veranda or whatever it is we're going through these days, even my dream life is clearer, more detailed than in normal times, which now are only a memory, those evenings when we ate dinner in a crowded restaurant and sat in the tenth row of a theater and packed into a crowded train to go home.
She is a violinist, dedicated since her teen years to perfection, practicing many hours a day so that she could play in a string section and not stand out as an individual. I am a struggling writer for whom individual identity is crucial. She sat in an orchestra wearing black like all the others, suppressing the urge to wear a tiara with flashing red and green pulsating lights. I sat in a café, in a red T-shirt, corduroy jacket, jeans, boots, smoking a Gauloise, a Panama hat on the table, writing on a yellow legal pad, something original. It was a café (actually a cafeteria) patronized by engineering students and I was the only Gauloise/Panama person there. The others lived in a world of correct answers and I lived in a forest of wild surmise.
Had I not married the violinist, I'd be in a hospital, trying to breathe, having refused to self-isolate because I hate the term. I prefer the term "drift."
Had I not married the violinist, I'd be in a hospital, trying to breathe, having refused to self-isolate because I hate the term. I prefer the term "drift." But thanks to her attention to detail, we live with our daughter in a clean apartment on the Upper West Side of Manhattan and haven't ventured outdoors, except to step out on the balcony, for two months. She is more sociable than I — most musicians are, having a common exclusive language — and so she misses the street life more than I do, but she studied up on the situation — a strange and dangerous contagion, an elderly and careless husband — and saw what needed to be done. And so I find myself in a quiet room with an empty schedule, an ideal life for a writer.
If I taught Creative Writing now, I wouldn't be encouraging wild originality, I'd be teaching people to keep an orderly house and a spotless kitchen, hang up your clothes, and defend against interruption. A cluttered desk is a prison cell; a life of confusion is a dungeon.
The argument these days between Opening the Doors and Maintaining Quarantine is the argument between ignorance and knowledge and ordinarily I'd go with ignorance but I have a manager who is in for the long haul. She misses her work, playing in a pit, two feet away from two other players, a soprano and a tenor onstage singing Puccini passionately and projecting thousands of saliva droplets with every fricative, but she knows that people shouldn't die from opera, only in it, so life is rearranged.
And so, when she wakes up in the morning and appears in the doorway of my quiet room, I hold out my arms and she sits on my lap and puts her head on my shoulder. We live day by day. All the big bets are off. The calendar is empty. The canvas chairs on the balcony that I was always too busy to sit in now have occupants. I look at the planter with the herbs my violinist has planted, an orchestra of mint and marjoram, cilantro, basil and rosemary, who will wind up in a stir-fry or what we in Minnesota used to call "hotdish" before we went to college. It's the middle of May, a chilly spring, you can count the warm days on your left hand. But if the sun shines, even the low 50s are good enough.
Old man in a black winter coat looking out on the rooftops of New York, and a slim blond with violin scars on her jaw, and we talk about the boxes of useless unused stuff in closets that should be dealt with, and it brings to mind a fit of shelf-clearing years ago, an old unread book I opened and found, pressed between the leaves, a piece of yellowed handstitching: "Elizabeth Crandall is my name. And America is my nation. Providence is my home And Christ is my salvation When I am dead and in my grave and all my bones are rotten, if this you see, remember me, when I am quite forgotten. 1845." A fellow writer, long gone, and the thought isn't original but the stitching is perfect. The perfection is stunning.
Garrison Keillor
Reposted with permission from Prairie Home Productions
Did you find this article useful? Please consider supporting our work by donating or subscribing.