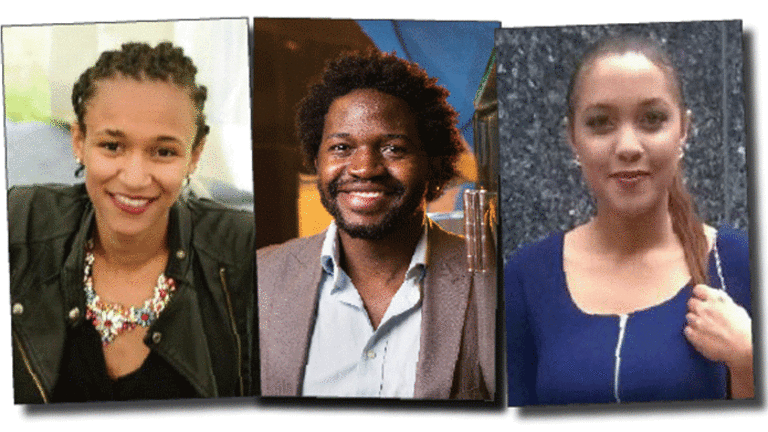 Black Immigrants Get Real about Race and Racism in America
While many domesticated people of color (African-Americans) in the United States have been reared in the blatant structural and systemic aspects of race and racism in America, others living in the African Diaspora may not understand such flagrant racist realities for various reasons. Although supremacist practices such as neo-colonialism, neo-imperialism, globalization, and capitalism are intersectional realities of racism and prejudicial norms which are manifested throughout the Diaspora, for some Black immigrants who come to America, many have rude awakenings in regards to race and racism whilst in the United States.
In many instances, stereotypes also play a critical part of this misunderstanding of racism in America; as negative imagery of both African-Americans, Africans, and those within the African Diaspora are prevalent within Western media, which has ultimately caused further division between these already marginalized groups. Examples of such schisms include ways in which Diasporic communities reference one another; as many West Africans use the word 'akata' (meaning wild animal) in reference to African-Americans and many Black Americans have used terms such as "African booty scratcher" in reference to African immigrants. Some Black Americans believe that Black immigrants as "model-minorities" have accrued "better rights" and privileges than they have. There are also some African immigrants who "buy into the erroneous notion that African-Americans are lazy and violent", according to an article published on The Globalist.
Despite different cultural traditions and practices, both Black Americans and Black immigrants of the Diaspora experience the same structural racism and racialized state violence in the United States, as Opal Tometi, #BlackLivesMatter co-founder and executive director of the Black Alliance for Just Immigration (BAIJ), suggests in a recent op-ed for Ebony. A resounding example of such paralleled racialized state violence is the fatal shooting of 23-year old Guinean immigrant Amadou Diallo, who was shot by four New York police officers in 1999.
Diallo was shot 41 times. He was unarmed.
Earlier this year, three young African men — who hailed from Africa's eastern Sahel region — were killed "execution-style" in Fort Wayne, Indiana. The lack of urgency from police in regards to a full comprehensive murder investigation and lack of media coverage prompted thousands to flock to social media using the #OurThreeBrothers hashtag.
With these misconceptions, stereotypes, and prejudices abound, as Black immigrants migrate to the U.S. in record numbers, their voices, perspectives and stories are intrinsic to the Black experience, in wake of the structural racism, discrimination, and prejudice, that they too, face; both in the United States, in their respective communities, and abroad.
Here, three Black immigrants from the Diaspora give their take on race and racism while coming to America for the first time.
Name: Mpaata Jerome Owagage
Age: 30
Occupation: Pharmacist
Country of Origin: Uganda
Before you came to the United States, what did you think about race and racism? Do you experience racism in your country back home?
Before coming to the US, I had never really considered race as an issue of immediate concern to me, but that all changed when I hit American soil. I never experienced racism in any form. When I came to the US, I saw it, experienced it, and lived it in all its explicit and nuanced forms.
What shocked you most about racism in the United States?
A bit of background here: where I come from, we were economically fine. I attended the best schools in my country. I was shocked mostly by the denial and justification that white peers attach to the race question. Every time I tried to have a conversation around race with my white friends, they would always start the conversation with something like "…you know, I know I am privileged by virtue of my race, but I want you to know that I understand…" When I would hear that, I would automatically switch off from the conversation.
I do not relate to the privilege, sympathy and pity aspect of race. I don't understand it because I was never unprivileged in Uganda and have never lived that experience. I understood that most of my African-American friends have lived that experience but I wasn't sure pity was the appropriate response. I called out a colleague [on racism] and his answer was exactly the same as that of Jeremy Clarkson and all other celebrity racists: "You misunderstood what I meant. I am sorry that you are hurt and that this has caused you undue preoccupation." Their responses are always something along those lines; making it seem like the offended party is unjustified and the one with the problem.
What is your take on the #BlackLivesMatters movement? Do you believe #BlackLivesMatter applies to those in the African Diaspora?
I do believe it applies to the African Diaspora. The reason is simple. Until we speak, racists hardly differentiate Africans from African-Americans. In fact, many times, the opportunity to speak may not present — except for Eric Garner who, in death, managed to blurt "I can't breathe" — Trayvon Martin, Michael Brown and the many others never quite got the opportunity to say anything before they were murdered. I, therefore, do not think the racist bullet will spare me because I am Ugandan; my color must suffice.
Name: Rhianna Kemi
Age: 21
Occupation: Co-Founder of OurStories.io; Youth Engagement Officer at Restless Development
Country of Origin: United Kingdom
Before you came to the United States, what did you think about race and racism? Do you experience racism in your country back home?
I think about race and racism a lot, but I don't experience much overt racism at home. Studying criminology at university forced me to recognize the structural racism and prejudice that still exists within the UK. My personal experience of being black in Britain is mixed; I do often confront microaggressions and ignorance in all-white spaces that silence conversations about race and racism. But I love being black and being part of a vibrant community which connects me to all different types of people and embraces the diversity of living in London. I do think about how, as a Black, British woman, my experiences, perspectives and interests may differ from my white peers. I have increasingly been interested in acknowledging the differences that exist within the Black community; be it through class, location, religion, and recognizing my own privileges along the way. For example, I found Cecile Emeke's Strolling online series a really fascinating insight into the varied experiences of being Black in various European countries.
What shocked you most about racism in the United States? Have you experienced racism while in the U.S.?
I think I was shocked by the sheer segregation of society whilst living in New York City. I lived on the edge of East Harlem, near the bridge between the Upper East Side and Harlem. I couldn't believe how stark the racial contrast was; a few streets up, the demographic shifted from 100 percent white to 100 percent Black. Despite New York being celebrated as the world's melting pot, I was shocked by the extreme divides between races. London is extremely mixed and I come from a mixed family, so I found it very disconcerting to live in.
I found that race is discussed a lot more in America than in the United Kingdom. Even though people differ in terms of their viewpoints, the issue of race cannot be ignored in America and I found that refreshing. I was surrounded by the Black student protests in universities; I found the nation-wide student movements incredible to observe. I didn't personally experience racism whilst in the US. People made assumptions about myself and my background, but I didn't feel any disrespect. If anything, living in America made me feel empowered and even prouder to be Black.
What is your take on the #BlackLivesMatters movement? Do you believe #BlackLivesMatter applies to those in the African Diaspora?
I think it is a very important and inspiring movement right now, and can definitely relate to issues faced at home in the UK. Police brutality and injustice against Black people occurs here on a huge scale here too; it is just unspoken in society. I recently saw Kimberlé Crenshaw on an event about intersectionality and police brutality against African-American women. Once again, the truth she spoke hurt me deeply and made me feel, deeper than ever, that the #BlackLivesMatter movement needs to exist for all of us.
Name: Marcia Trindade
Age: 26
Occupation: Global Health Corps Fellow
Country of Origin: Malawi
Before you came to the United States, what did you think about race and racism? Do you experience racism in your country back home?
Race and racism in my country is not as pronounced as it is in the United States. In Malawi, I am not considered Black, I am "coloured". Therefore, race and racial lines have a whole different meaning. Coloureds can be racists towards Blacks in Malawi and vice versa. Ultimately, "white" is considered better than Black/coloured/Asian, etc.. Nevertheless, because Africa is essentially a Black continent, one does not get to feel/face racism on a greater level as you would feel in the United States. Racism exists, but people won't show it or make it obvious.
What shocked you most about racism in the United States? Have you experienced racism while in the U.S.?
In the U.S., racism is more pronounced; you are either Black or white here – there is no in between. It is also more pronounced in the sense that you get to see how unfairly Black people are treated by others; mistreated by the police; and the power dynamics (or lack thereof) that Black people don't have. I didn't realize that it is actually quite a big deal here. In Africa, racism exists but it isn't shown in public because there are less white people than there are Black. People keep their racism to themselves.
What is your take on the #BlackLivesMatters movement? Do you believe that #BlackLivesMatter applies to those in the African Diaspora?
Because I was brought up in a different context, this would mean something different. For instance, I would like to see more Africans love their skin colour, love themselves, love their culture and not adopt the Western way of living. When the whites came to Africa during the slave trade, they brought in their ideas of what 'civilization' is. They said that we were 'primitive' and therefore, had to 'teach' us how to live. They distorted our way of thinking when it comes to African culture. Although Africa has such rich culture, I believe that we do not value it enough at times.
Jaimee A. Swift