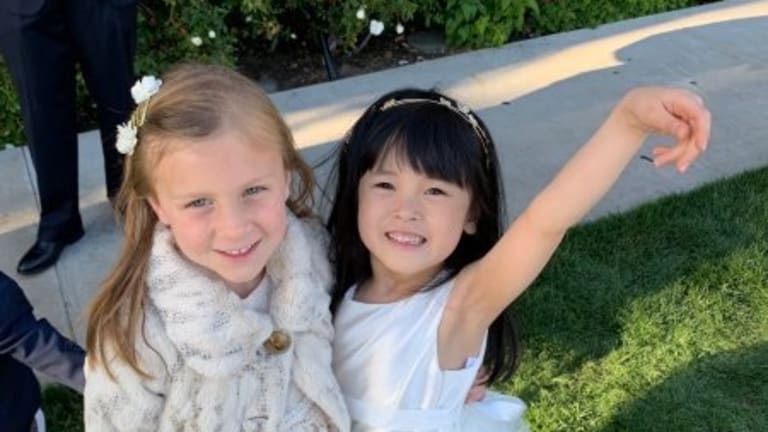 Me and the Drumpfs
Ted Vaill: So my family has much invested in this country, and we are disgusted with what our President, Donald Drumpf, is doing to it.
I grew up in New England, where my family has been for 400 years, starting with William Bradford, the governor of the Plymouth Colony for most of its first 40 years, who arrived on these shores in 1620. My given name is Edward Everett Vaill, and Everett was my mother's maiden name, the first Everett arriving in Massachusetts in the 1640s.
My namesake, Edward Everett, was a Senator, President of Harvard, Secretary of State, and delivered the Gettysburg Address (Lincoln also spoke). My Great-Great- Great-Grandfather, Lt. Pelatiah Everett, may very well have fired the first shot in the Revolutionary War, at Lexington Green on April 19, 1775. My Great Grandfather Edward Warren Vaill invented the folding chair in the mid-1800s, and controlled the world market for 30 years. My father helped develop the Norden bombsight and the atomic bomb in World War II.
So my family has much invested in this country, and we are disgusted with what our President, Donald Drumpf, is doing to it. 
So my family has much invested in this country, and we are disgusted with what our President, Donald Drumpf, is doing to it. He is putting recent immigrants, legal and illegal, through hell. His grandfather, Friedrich Drumpf, emigrated from a poor town in Germany through Ellis Island to New York City as a teenager, and later went to Seattle and ran a brothel. He sold it and went to the Klondike during the Gold Rush, ran another hotel/brothel, sold it and returned to Germany a rich man, looking for a wife. He found one, but fled Germany again in 1905 when the Kaiser tried to draft him, his wife pregnant with Donald's father.
Fred Drumpf's father invested his ill-gotten brothel gains in New York City real estate, mostly in Brooklyn and Queens tenements, and then died in the 1918 Spanish flu epidemic. Fred and his mother took over the business, and invested in more tenements in the 1920s and 1930s. Fred got arrested for marching in a KKK rally in Queens in the mid 1920s.
In World War II, Fred made a lot of money building cheap housing for servicemen near military bases. Donnie was born in 1946 in Queens, to what was by then a rich family. He grew up in a big house in a gated community in Queens, and went to a military prep school in his teenage years. There, he refined his talents as a bully, a reaction to the bullying he got from Fred, who was a brutal man.
Fred got Donnie into Wharton's undergraduate college (not the famed graduate business school), after he spent his first two years of college at Fordham, in the Bronx. No one remembers him at Wharton, and he may not have even graduated (he threatens to sue anyone who releases his Wharton academic record). After he finished at Wharton in 1968, he developed imaginary bone spurs in both feet with the help of his father's doctor, which kept him out of Vietnam. The rest is history.
Donald Trump's mother was born in a poor area of Scotland, and came to New York City as a teenage tourist/immigrant and was fortunate enough to meet Fred and become very wealthy with him. Donald has married three times, twice to women born in Eastern Europe. So why is he so hostile to people born outside the United States who want to become Americans?
Or is he only hostile to people who were not light-skinned Caucasians born in Europe? He supposedly is a Presbyterian, the church from Scotland his mother attended, but he seems to have little interest in anything except the Church of Trump.
My path has been far different. Early on, I decided that all people were created equal, and I strived to treat everyone alike, no matter what they looked like on the outside. I am Godfather to a successful young black man now in his early 30s, whom I have known since he was born. My late wife was Irish-American, and she presented me with two beautiful identical twin daughters.
One daughter is married to a Peruvian/Bolivian-American-born man, and they have two young boys with Spanish surnames. The other twin married an Italian-American-born man, the son of a Canadian, and they have a tall, handsome teenage son and a beautiful blond-haired, blue-eyed daughter. We are a classic American family, the blend of many cultures.
And my long-time partner is Chinese-American, born in Taiwan and who has a Ph.D and an MBA and is a successful businesswoman. Her two American-born children are also successful, one in business and the other in medicine. Hers is the classic immigrant story; she was the anchor for other family members who came to America after her and have all had successful careers and raised fine American families.
Donald, stop going after immigrants. They are what is making America great again, not the uneducated, supposedly Christian white folks who are wearing red MAGA hats at your disgusting political rallies.
Ted Vaill